ELMS BARN WEDDING- LAURA & MATT- NORFOLK WEDDING PHOTOGRAPHER
Elms barn was one of those venues that I always loved the look of but never had an enquiry for. So you can imagine my delight when Laura & Matt got in contact. It certainly did not disappoint and I can't wait to return! Tom (awesome Videographer from Browns films) and I arrived with Laura in the morning at the Stackyard Lodge. Rain was forecasted throughout the day but we arrived to blue skies so we were feeling optimistic about the weather. Laura was getting ready with her Mum and 3 bridesmaids and they had a lovely calm morning. Lauras two little nieces arrived to have their hair done whilst Laura was having the finishing touches to her makeup. Once finished and looking lovely it was time for Laura to put on her dress as 1'o'clock was fast approaching.
On arrival at the barn, we met Matt and all their guests seated and waiting for Laura. After an emotional walk down the aisle, some I do's and the signing of the register, It was time for them to walk out as husband and wife! Still luckily avoiding the rain, we managed to get all group photographs and confetti done with plenty of time for them to enjoy some canapes and bubbly. Laura & Matt have a very special little lady in their lives named Minnie. This is their Chihuahua who was a VIP at the wedding. Minnie got dressed in her best harness and came outside for some photos with Laura and Matt. As we started to finish the photos the skies got darker and eventually lead to a huge downpour. Which was perfect timing as it was right as everyone was seated to enjoy their meal.
After a few emotional speeches, the rain stopped and the sun began to shine. So everyone went outside and the little ones were making the most of the garden games. As the sun began to get lower and more golden, Tom and I took Laura and Matt for some more photos. Elms Barns has the most beautiful gardens and also a large field at the back which gets a perfect sunset. We waited until around 8:30 and got the most gorgeous golden light! So worth the wait. They returned to the barn to cut their cake and have their first dance together. After that, there was a full dance floor with the DJ playing lots of old classics. Here are some of my highlights from Laura & Matts Elms Barn wedding. Enjoy!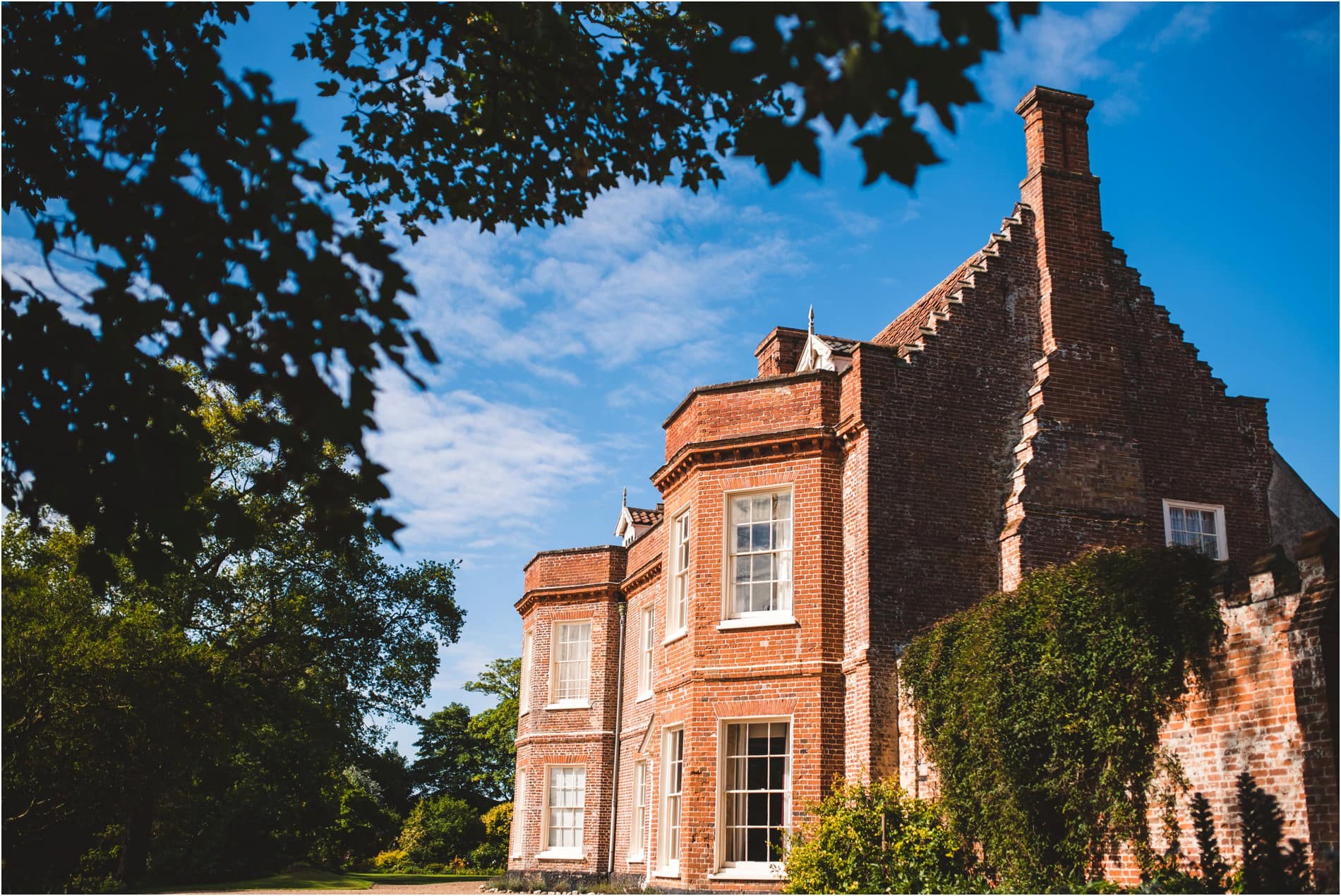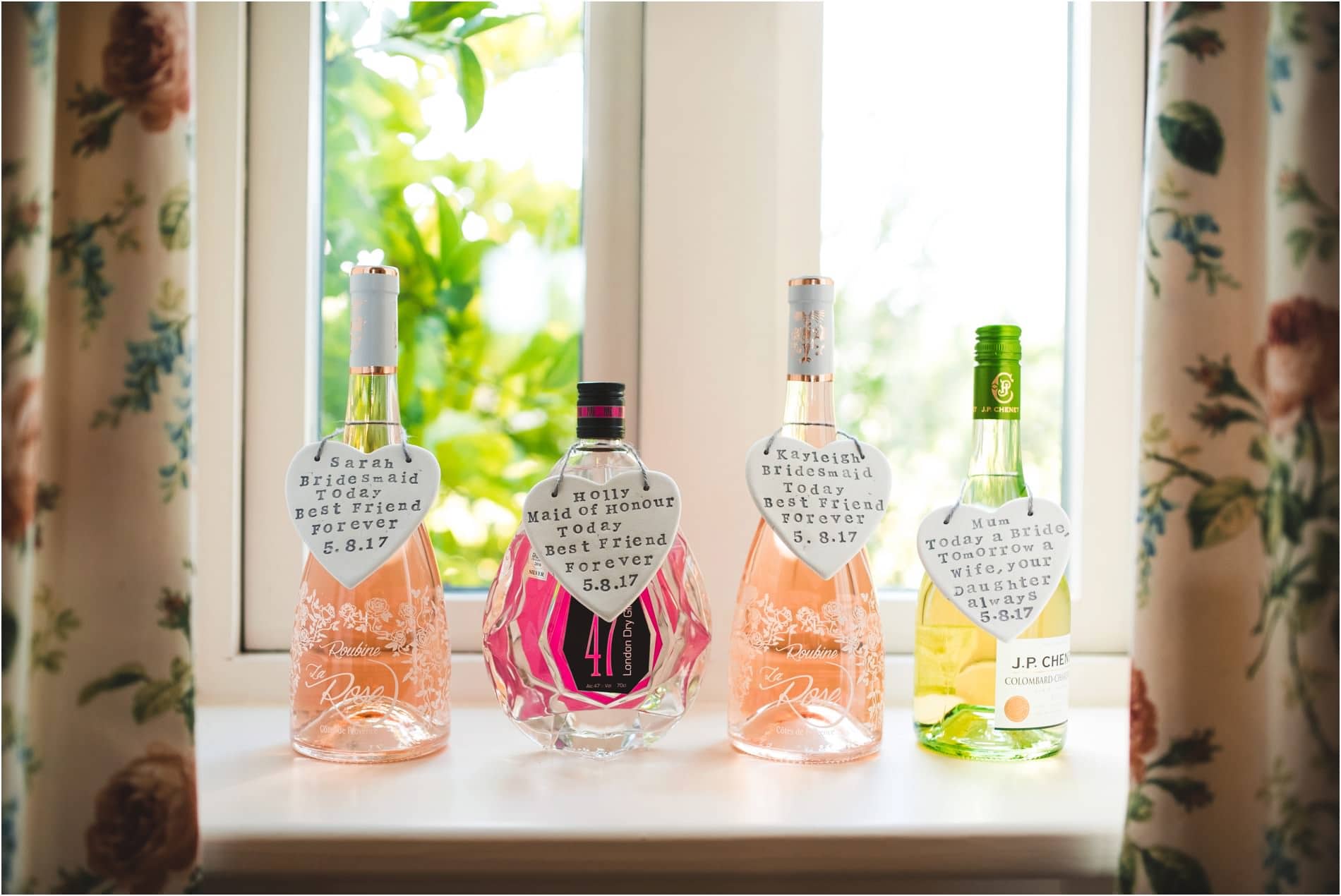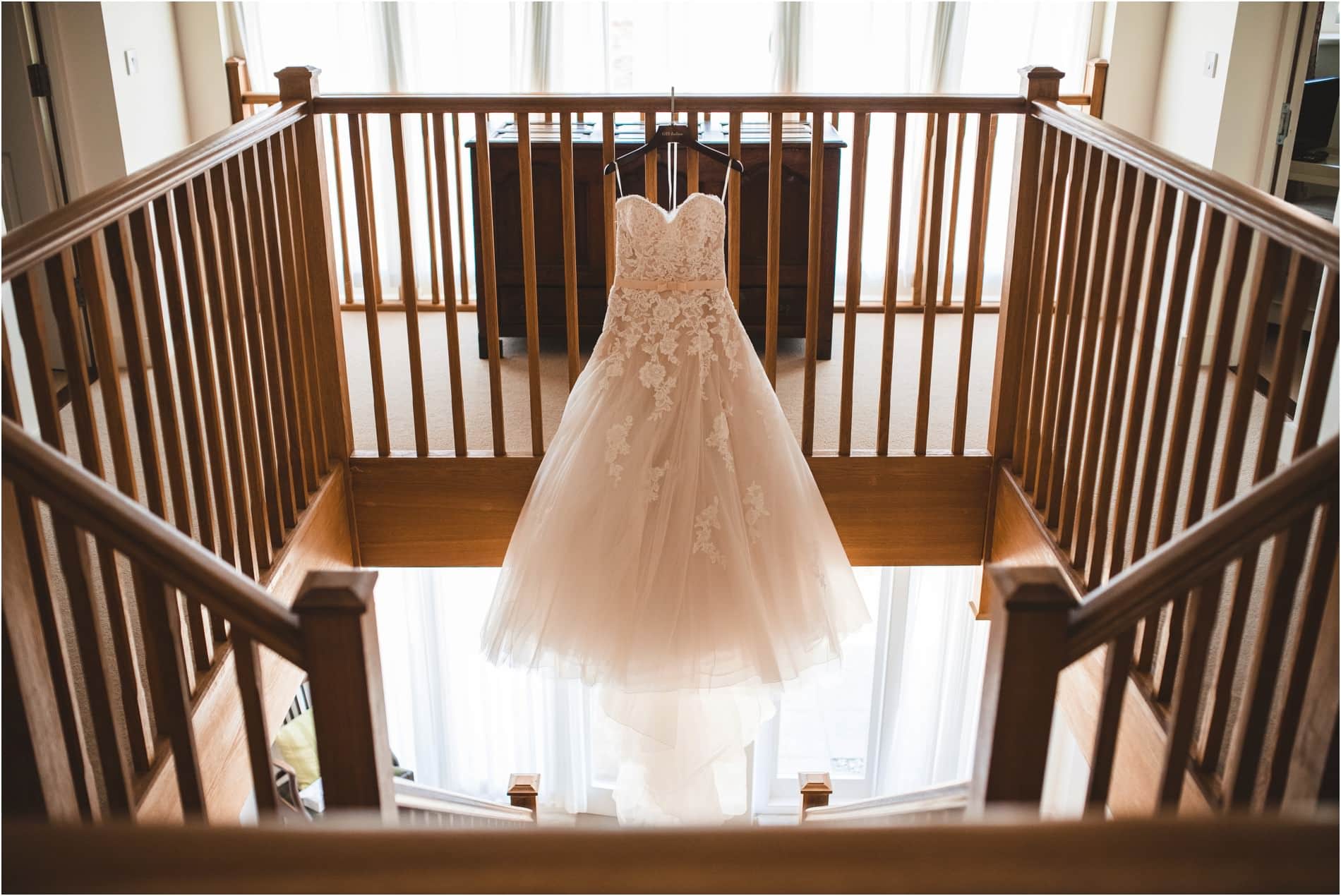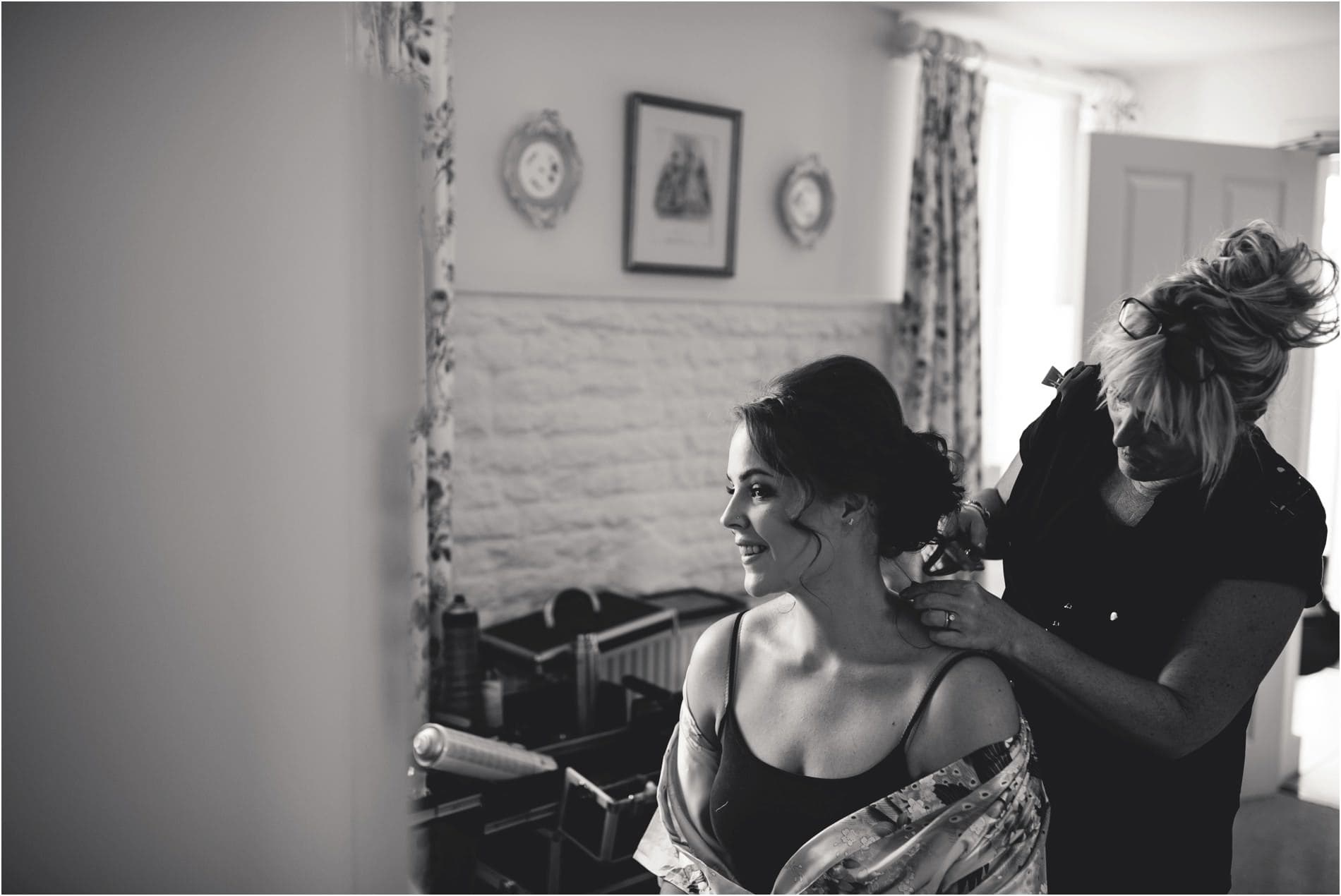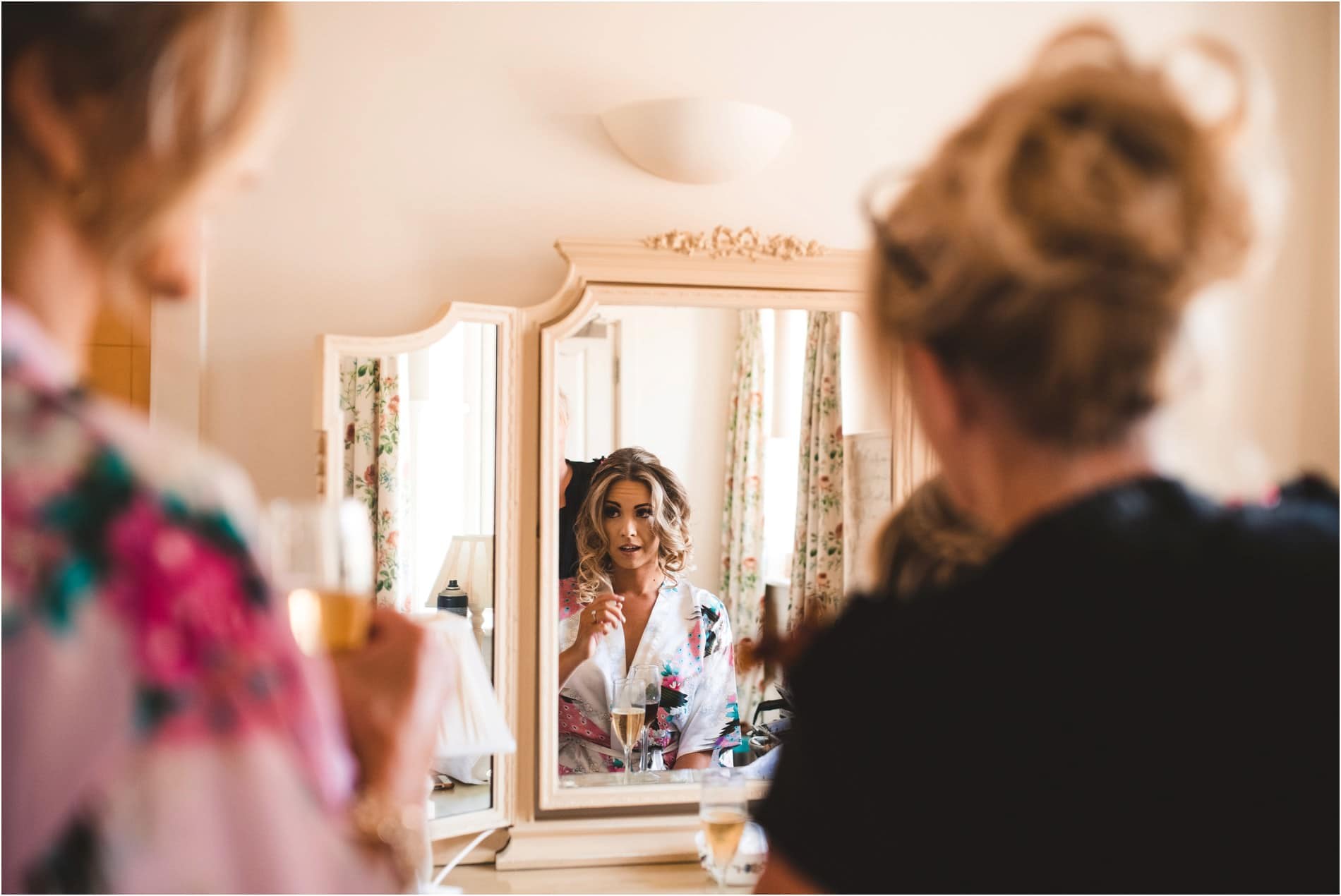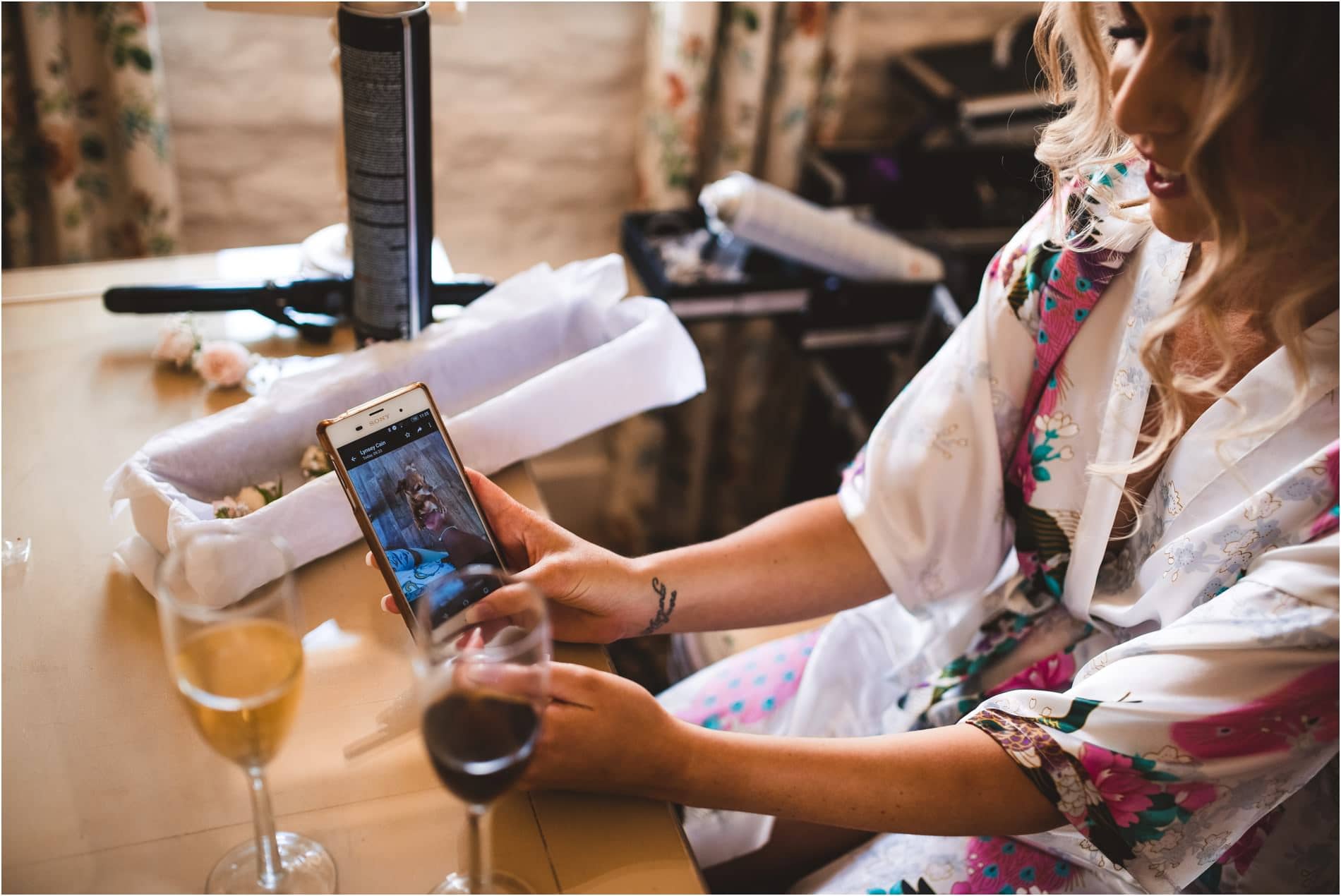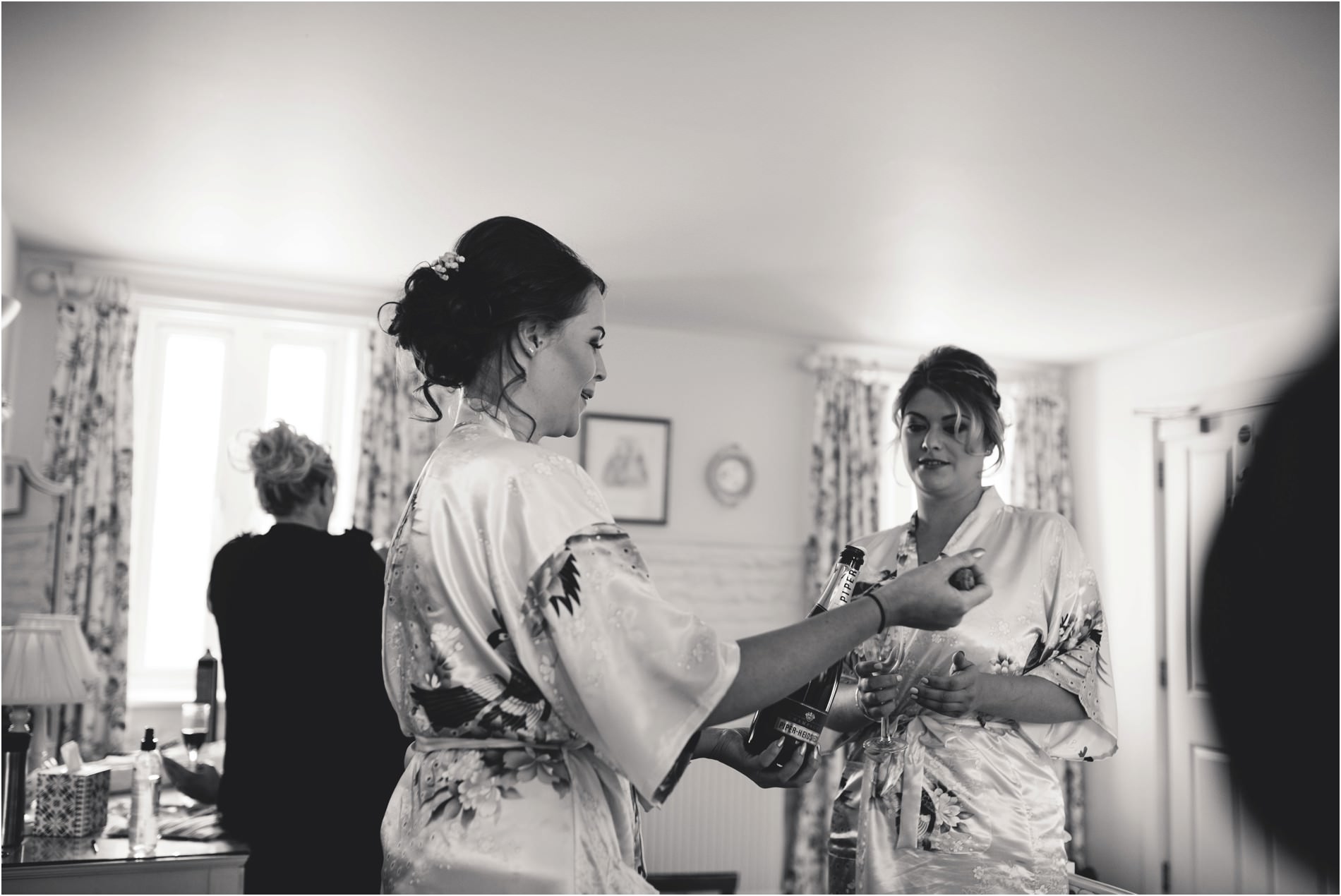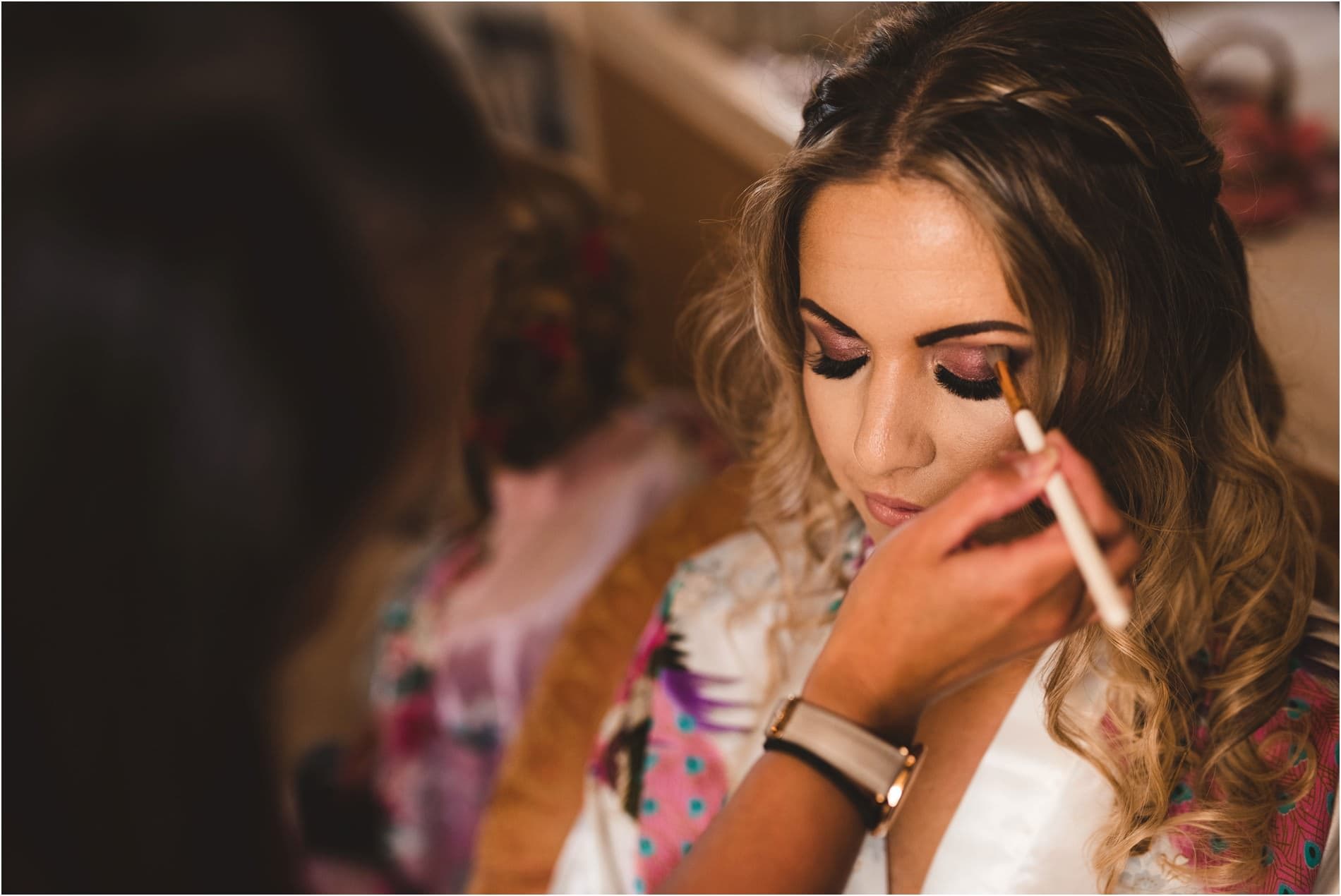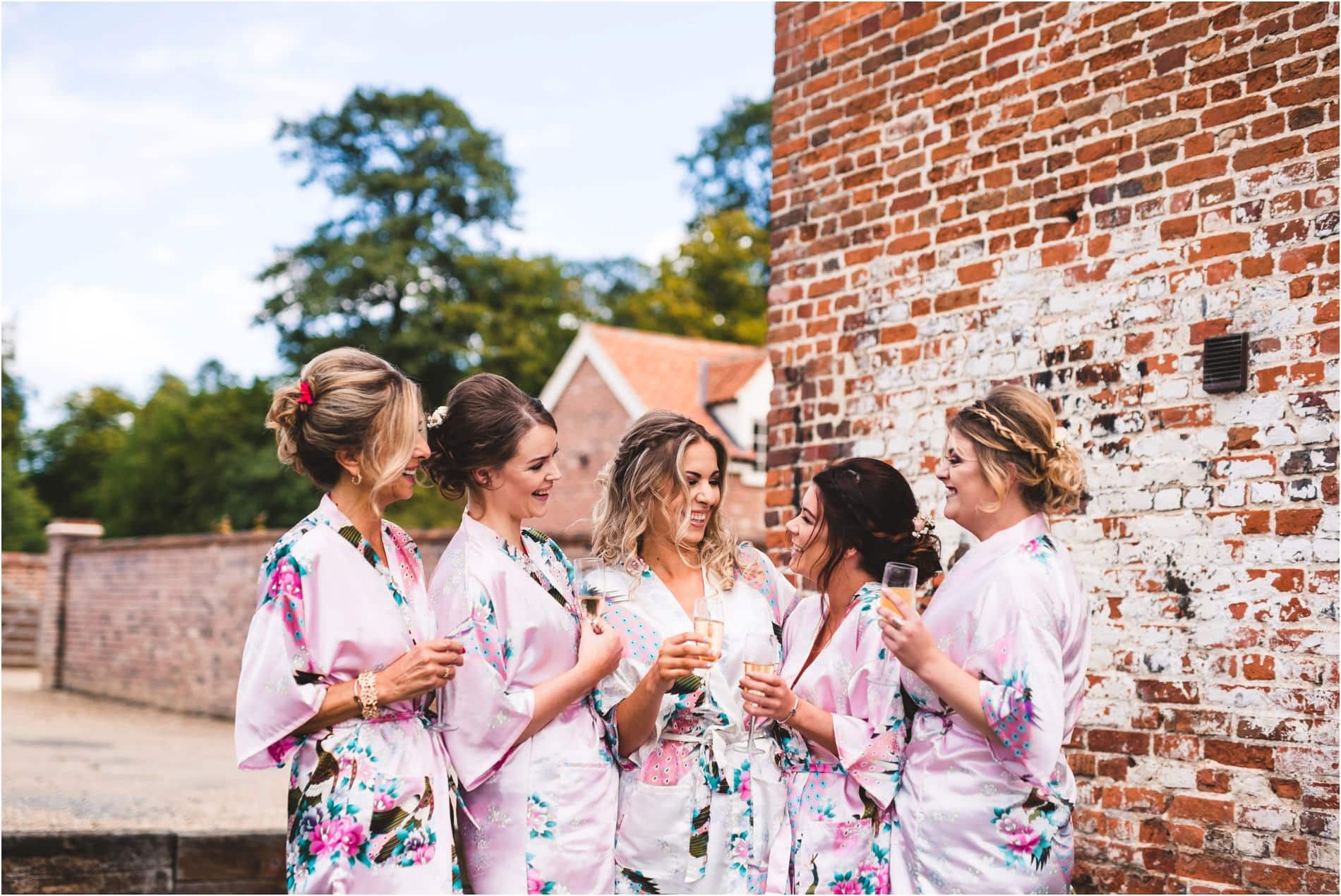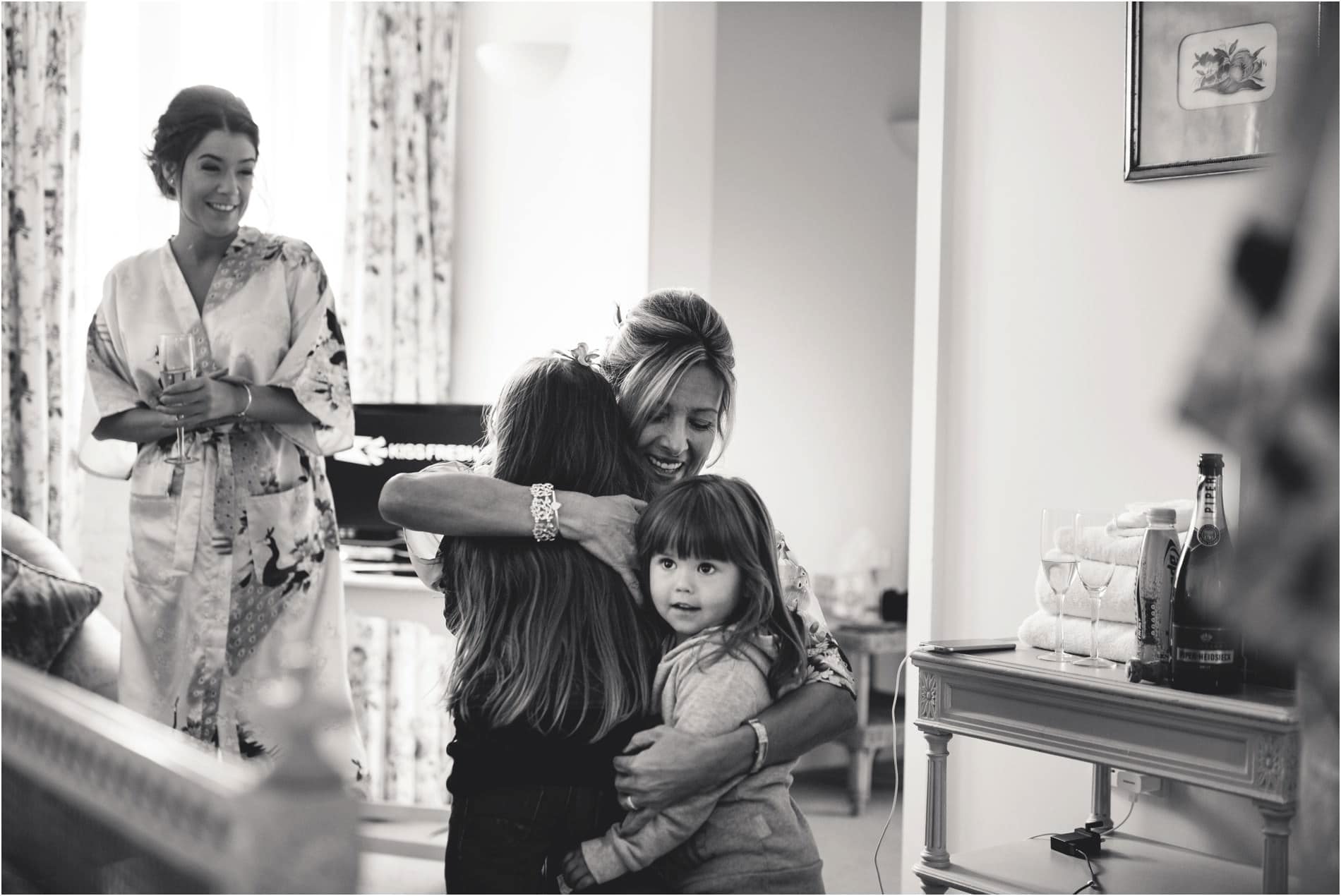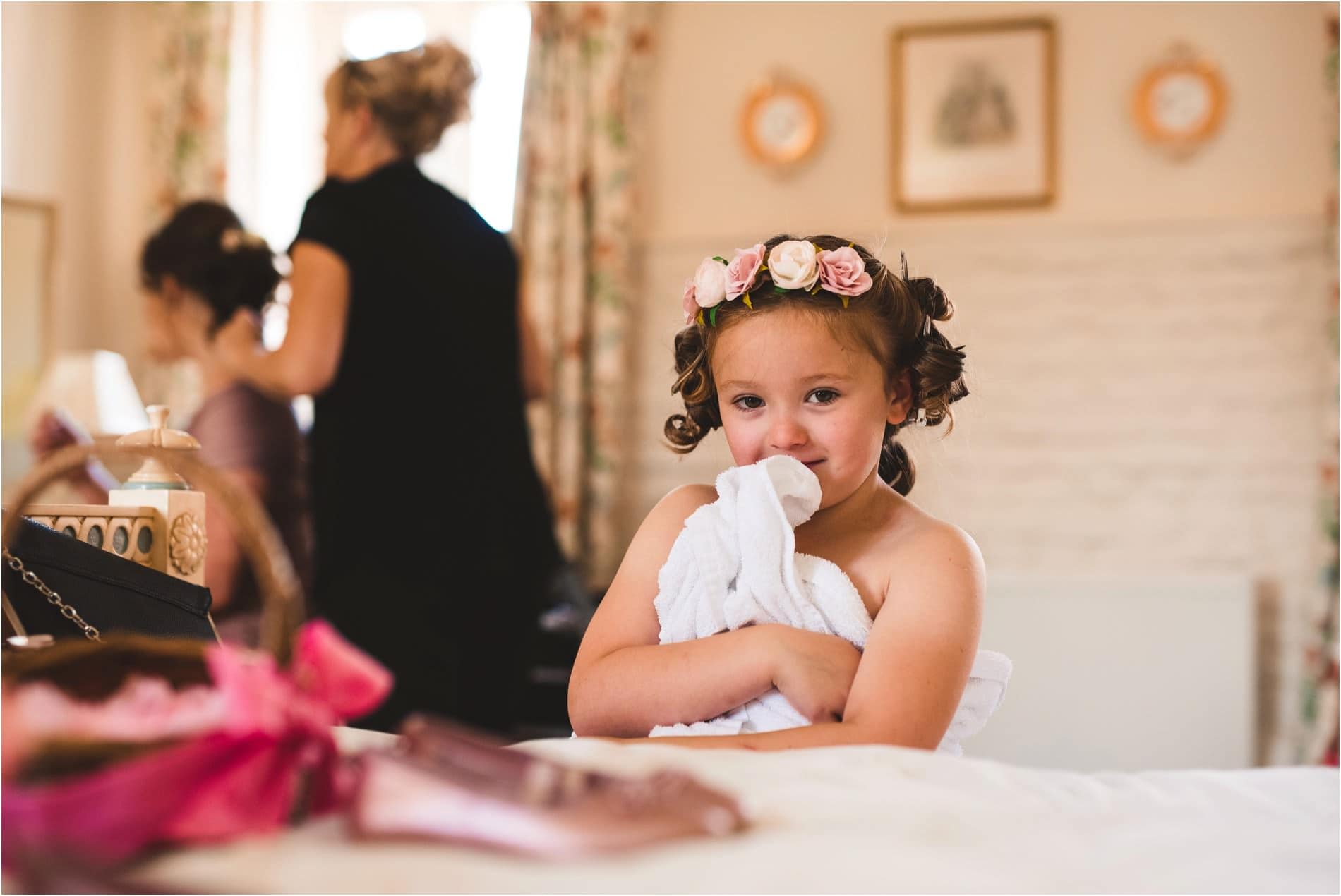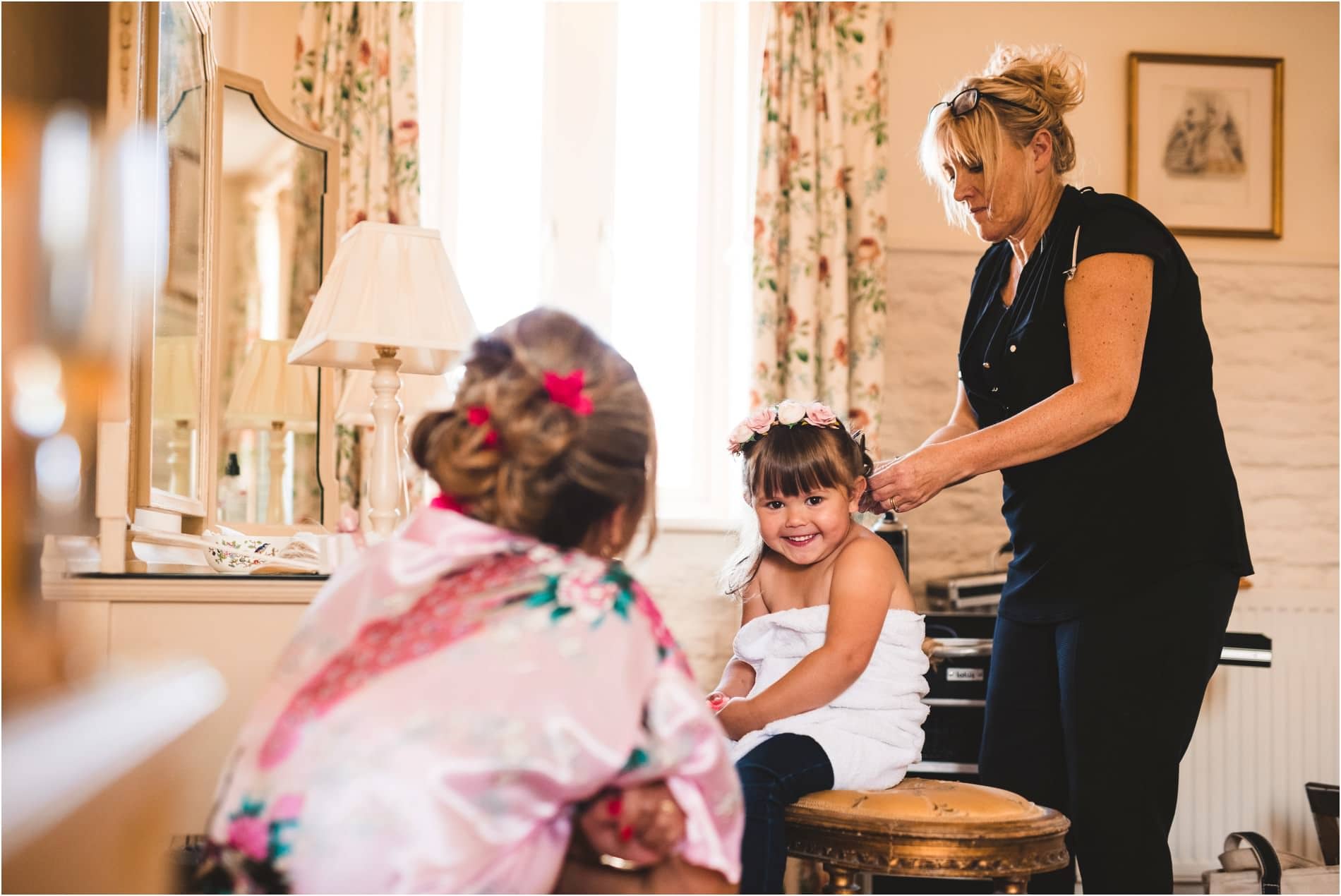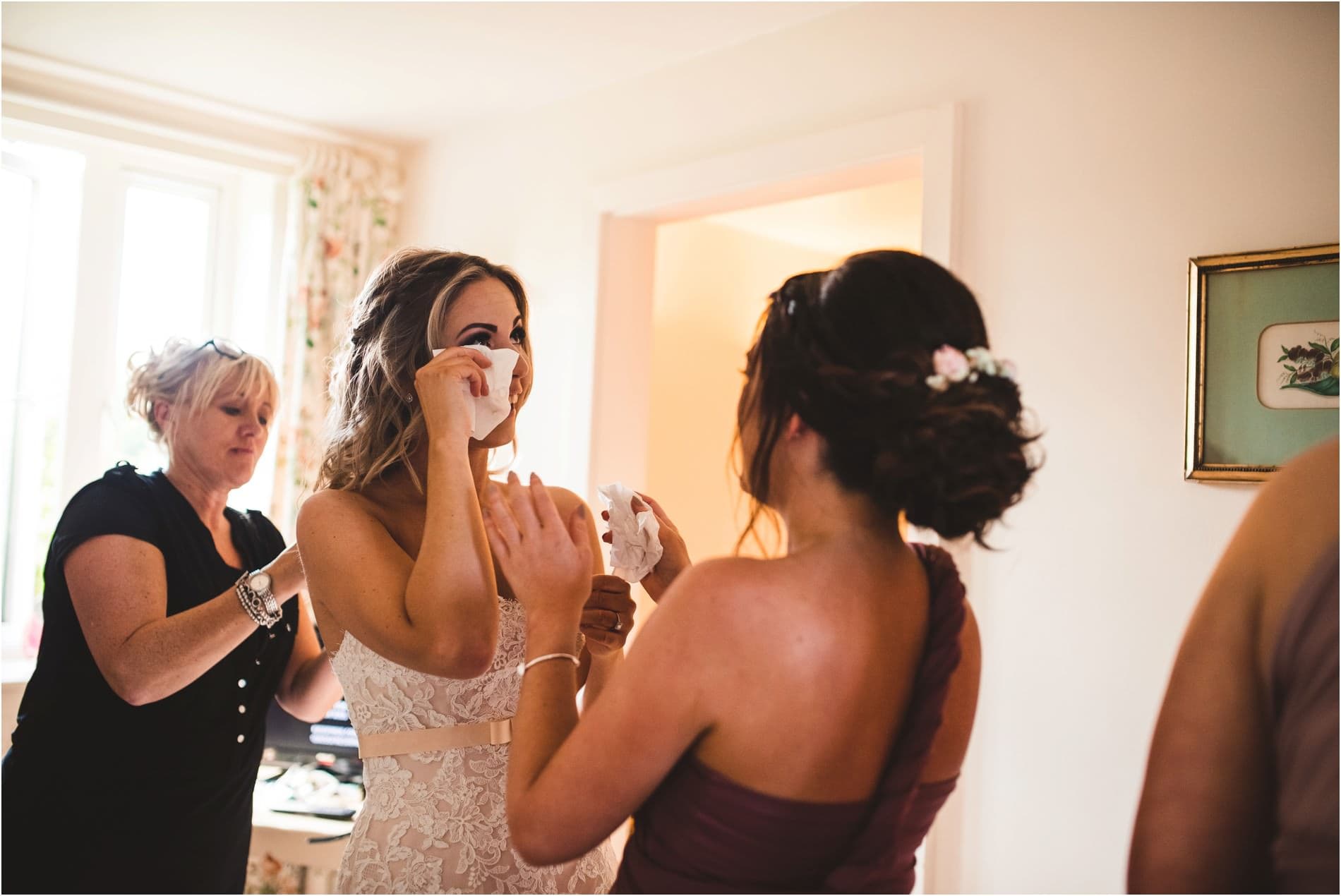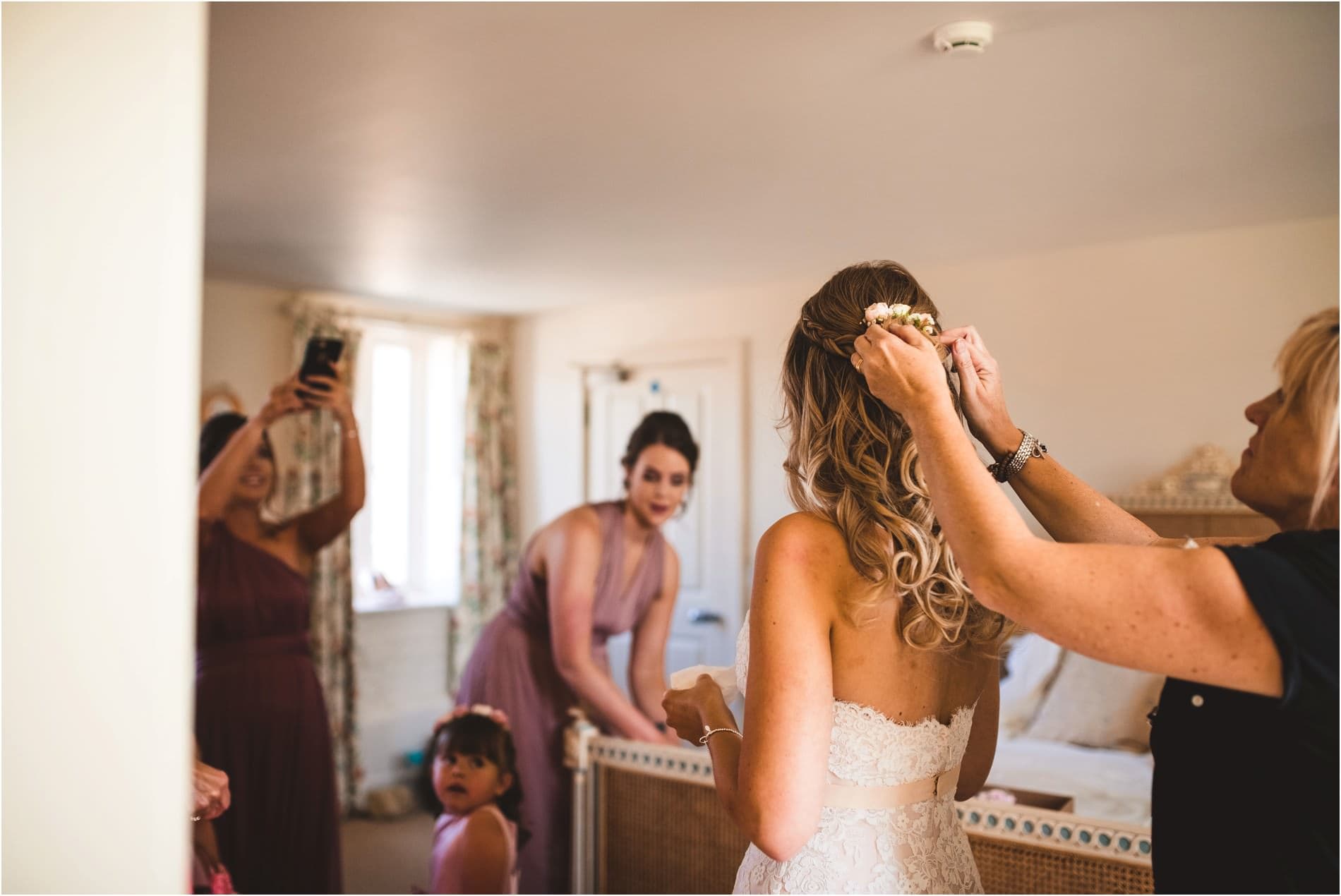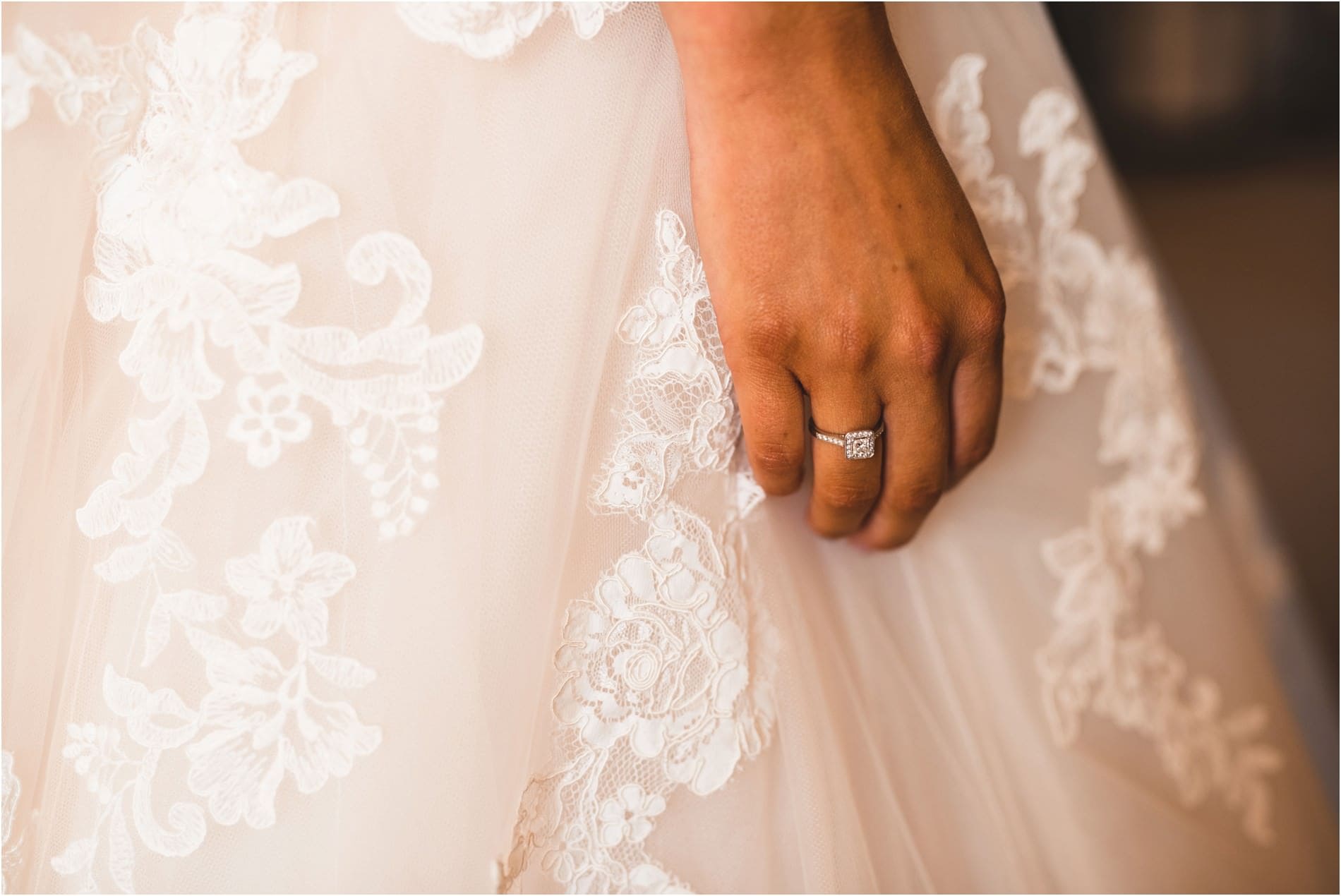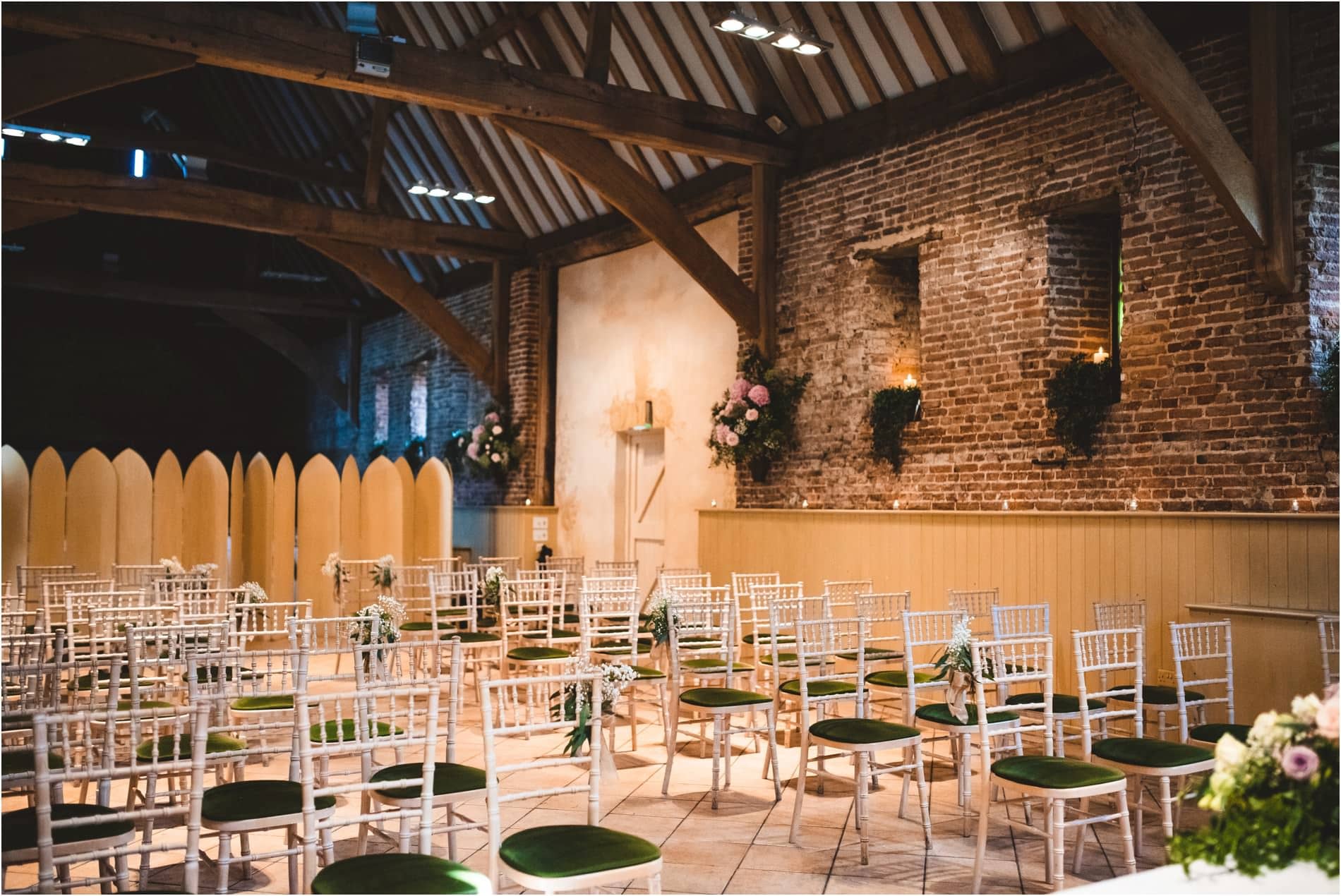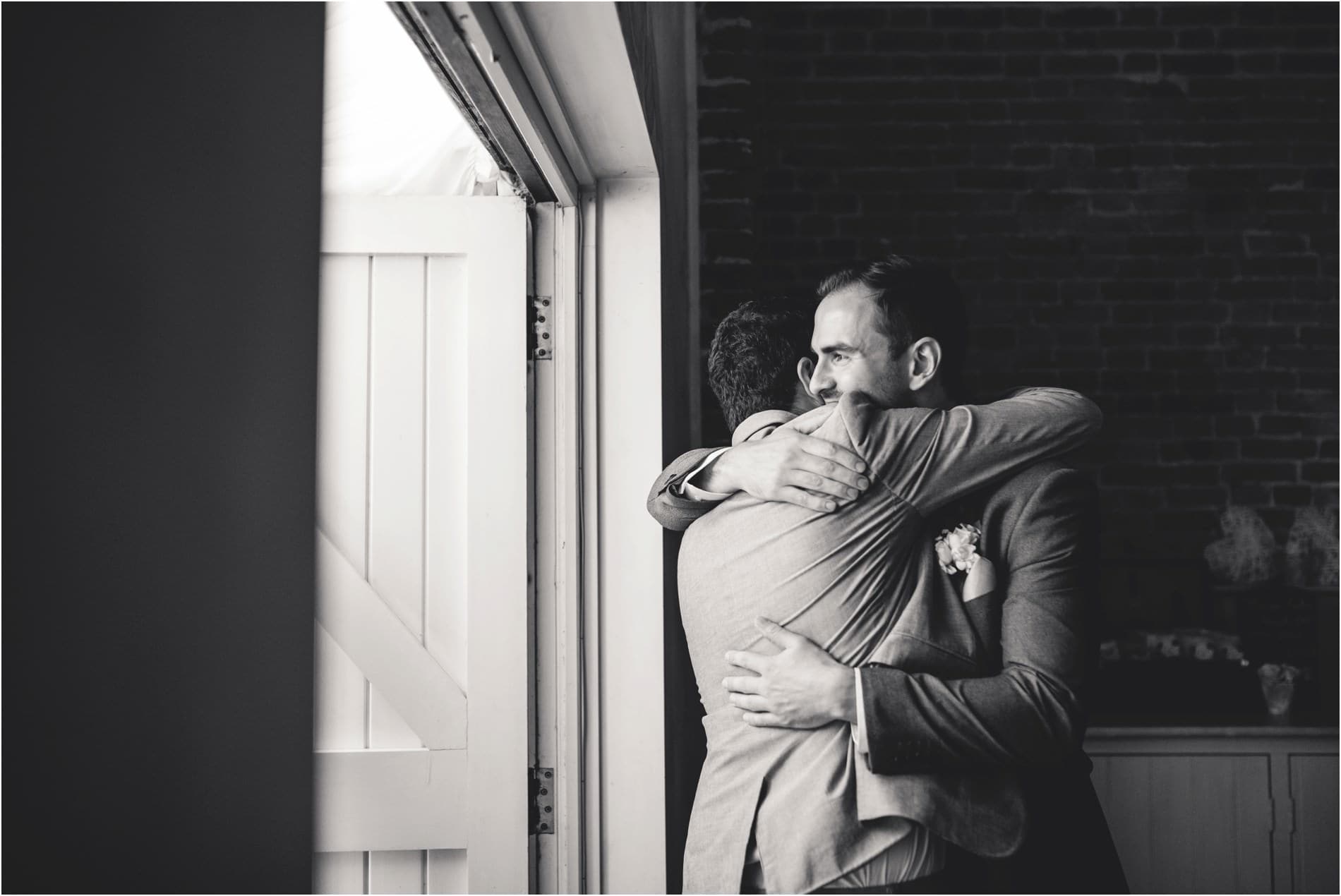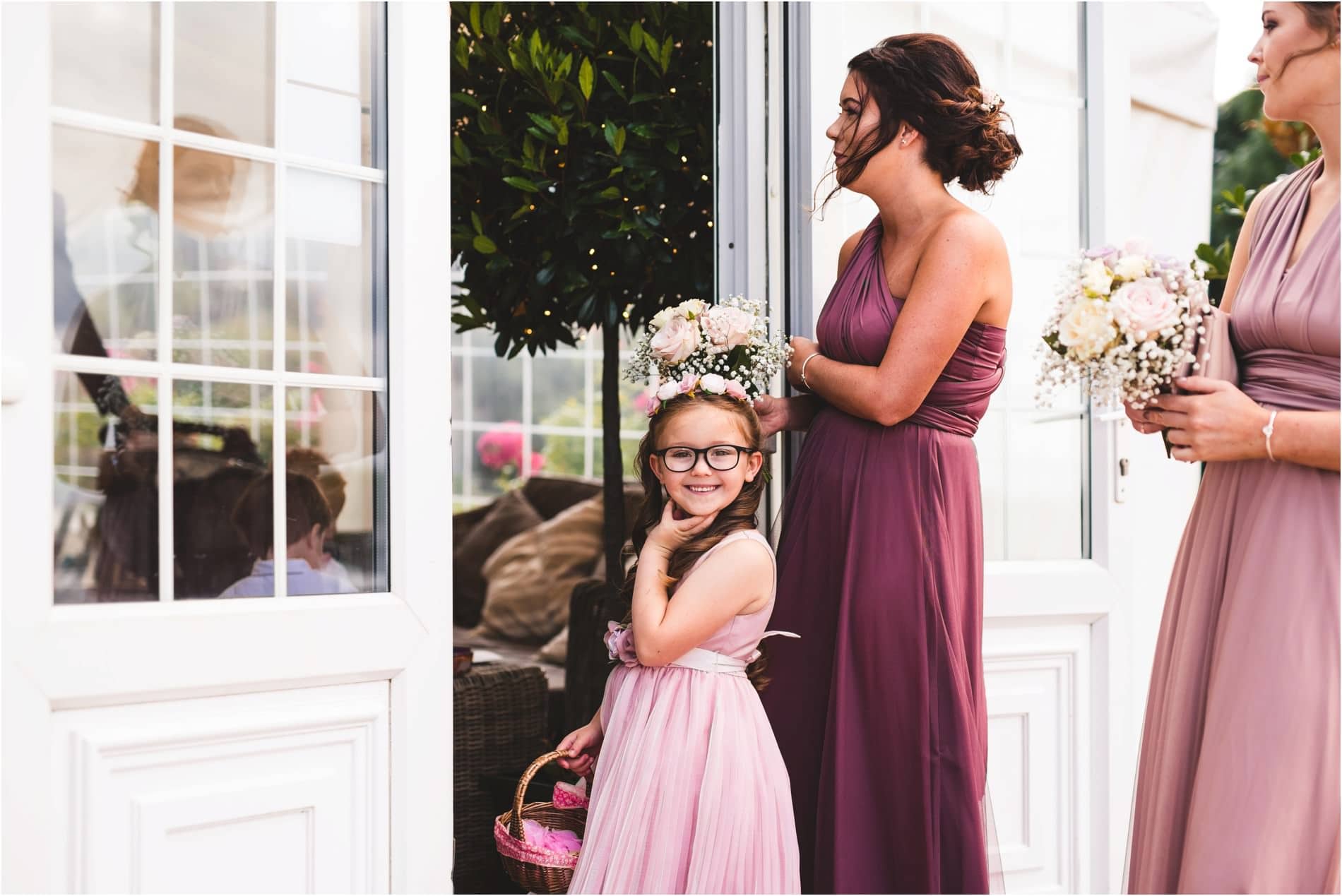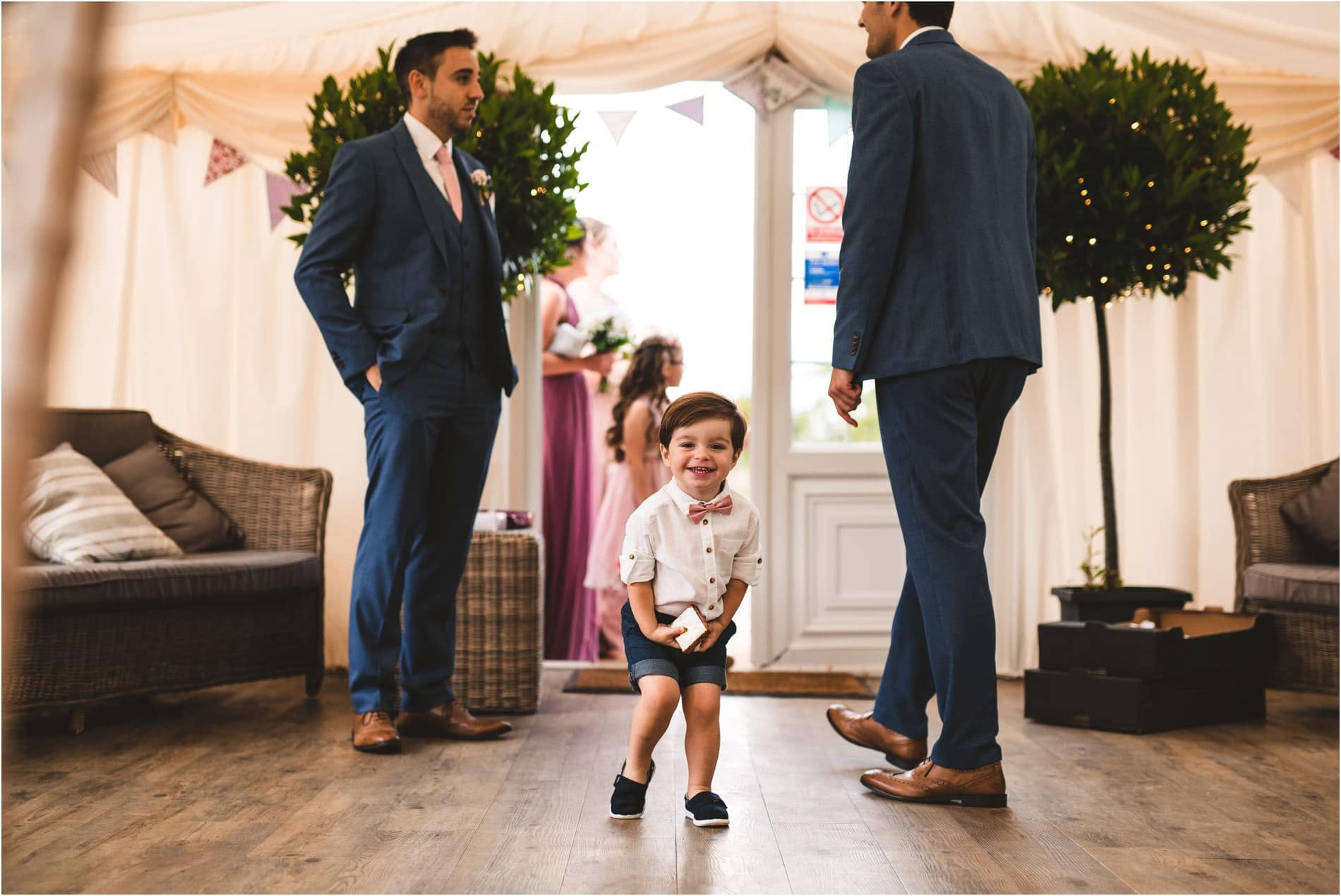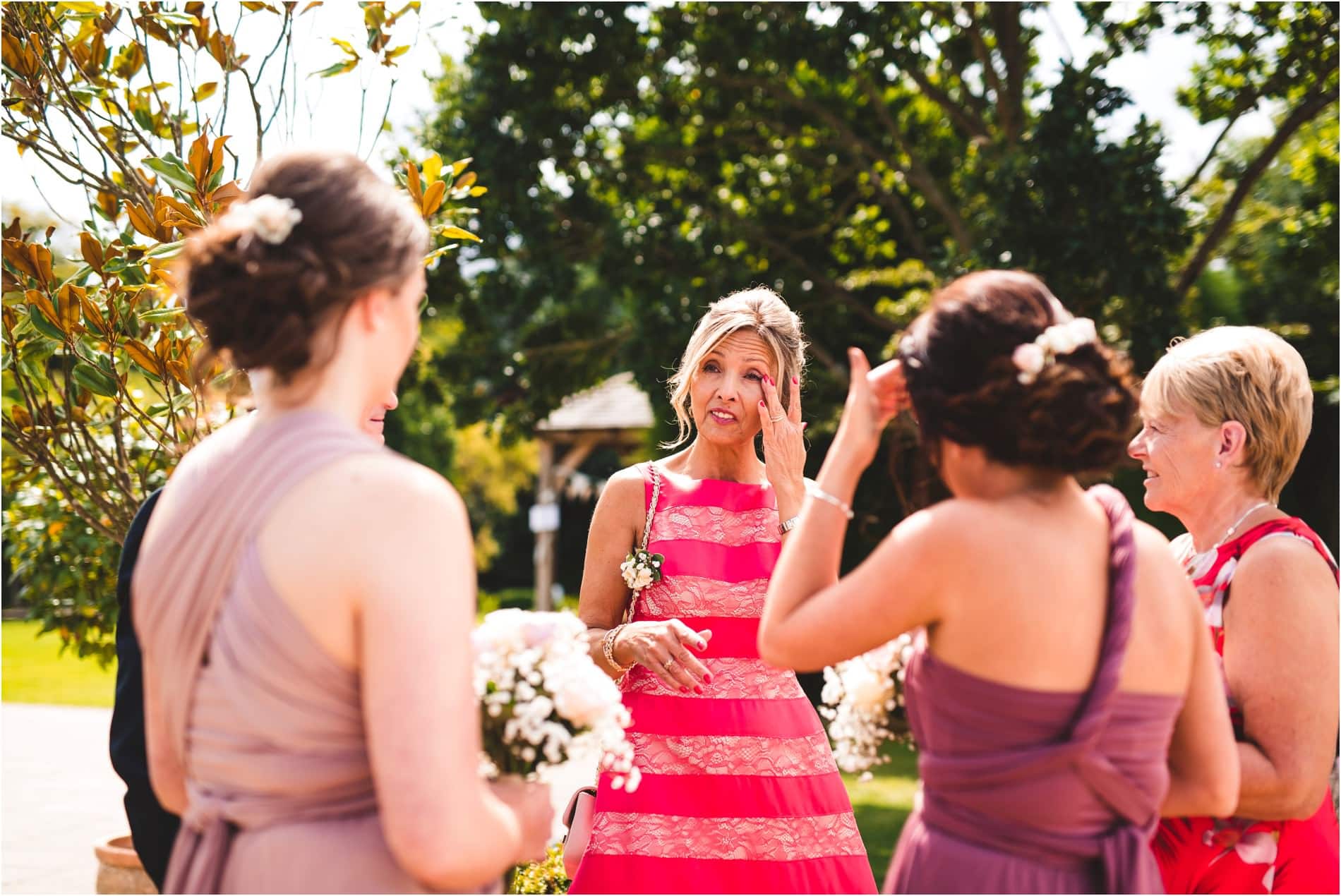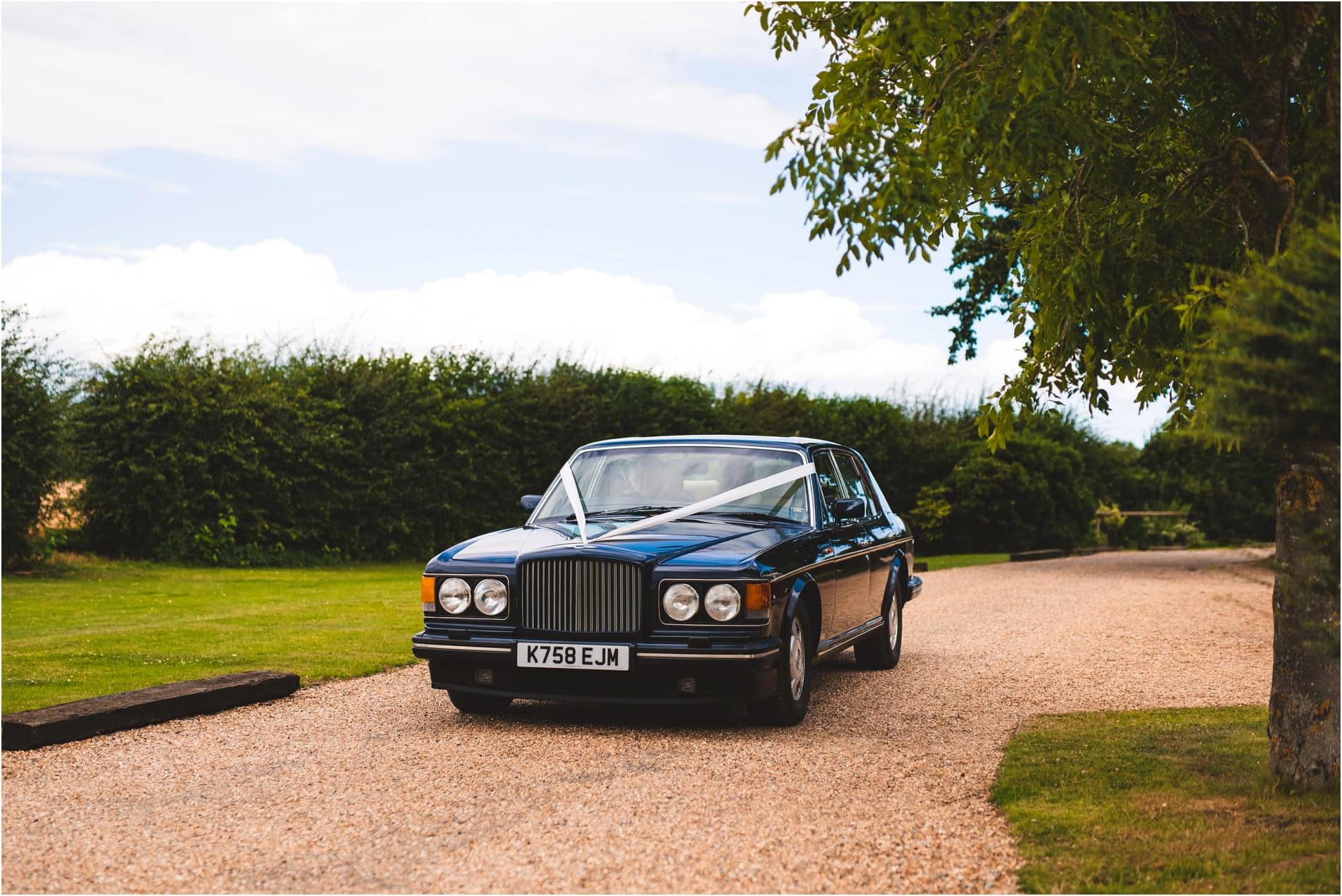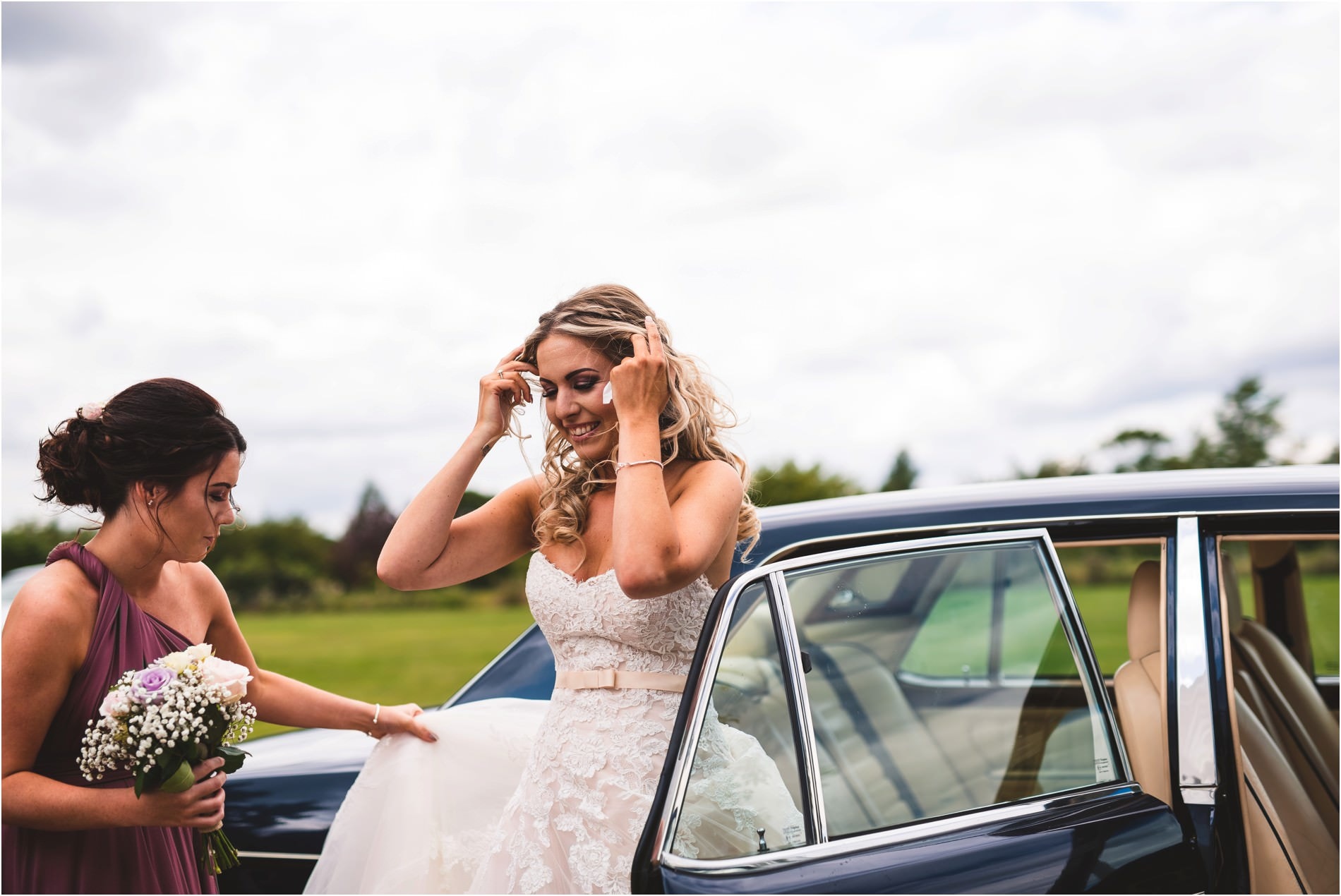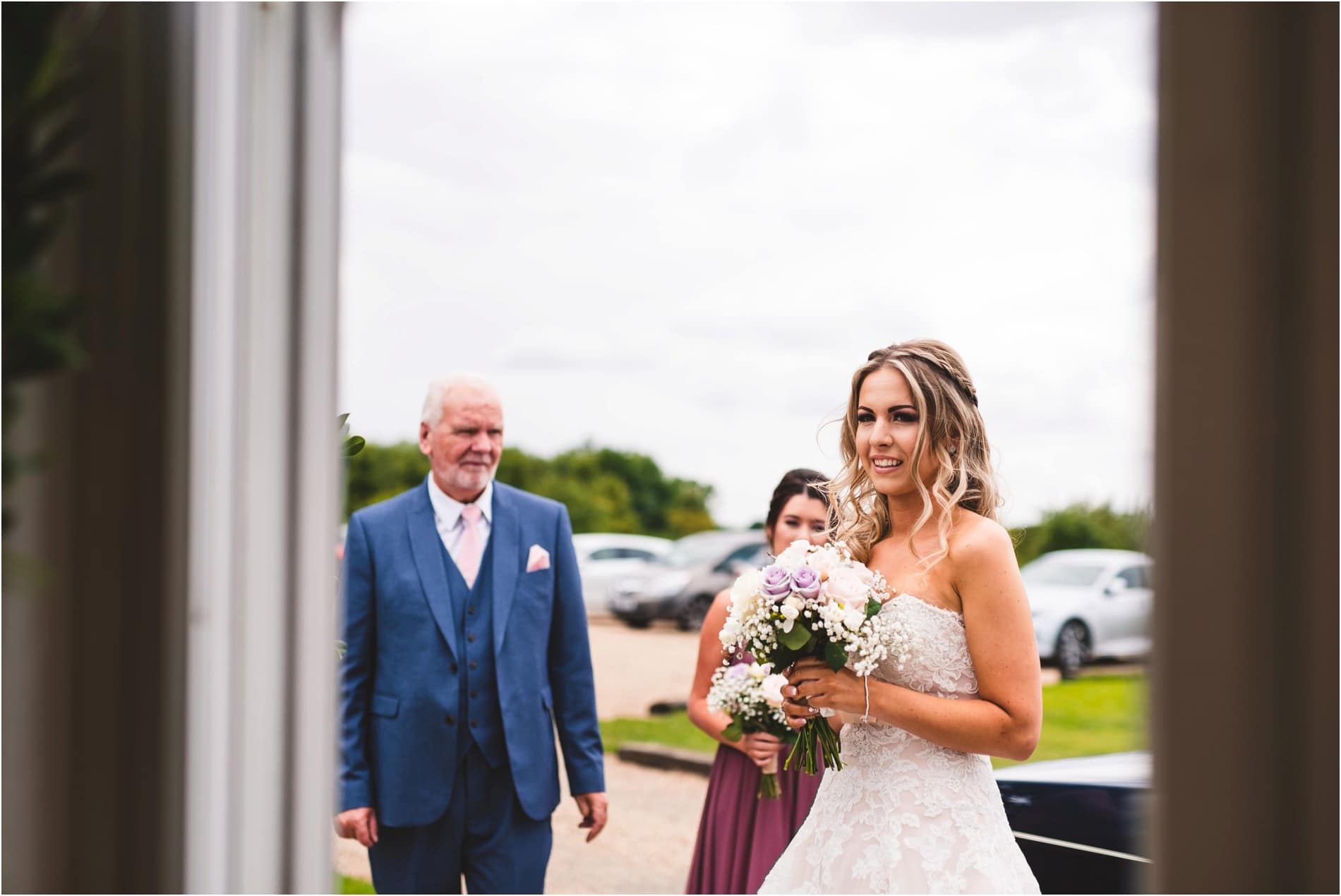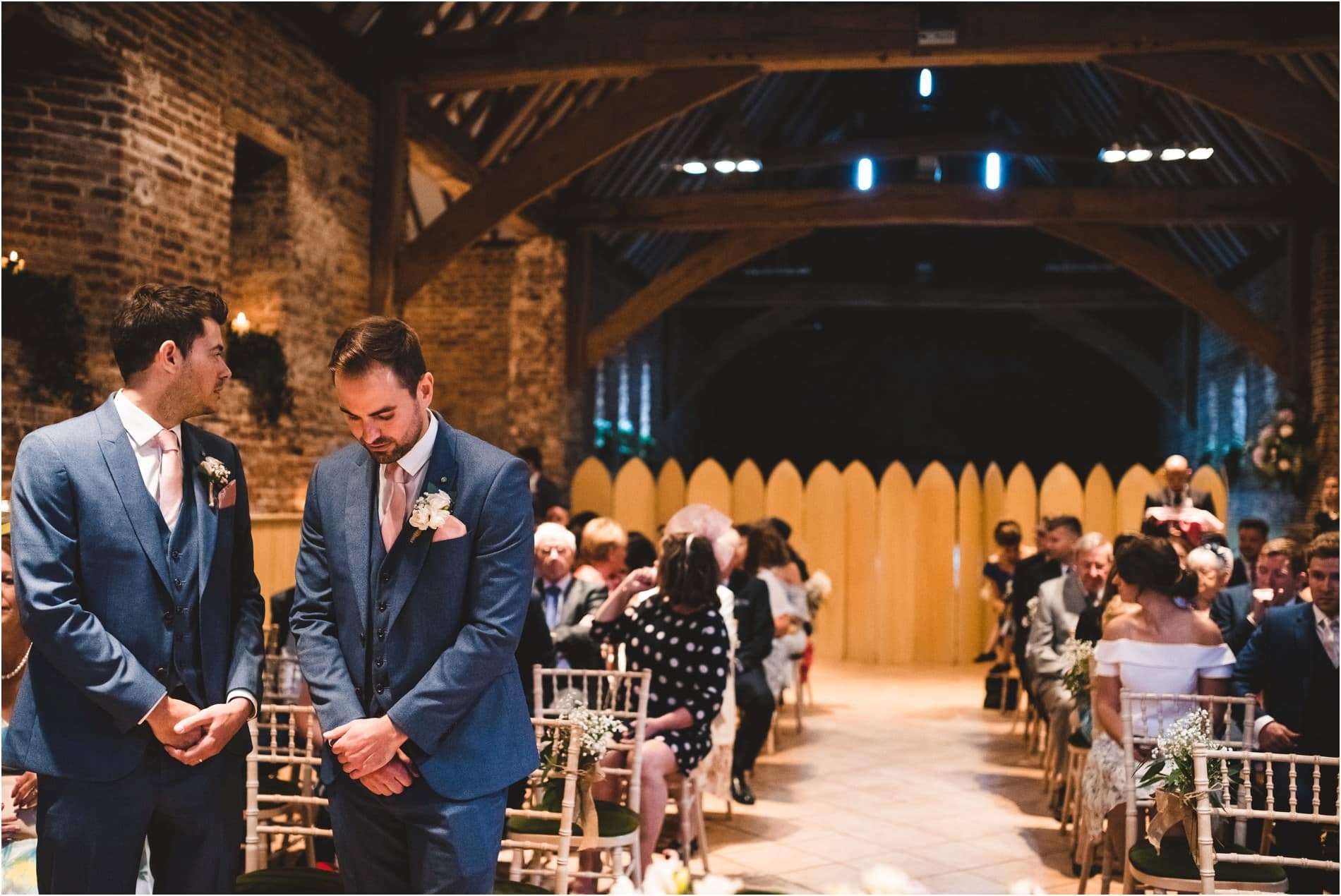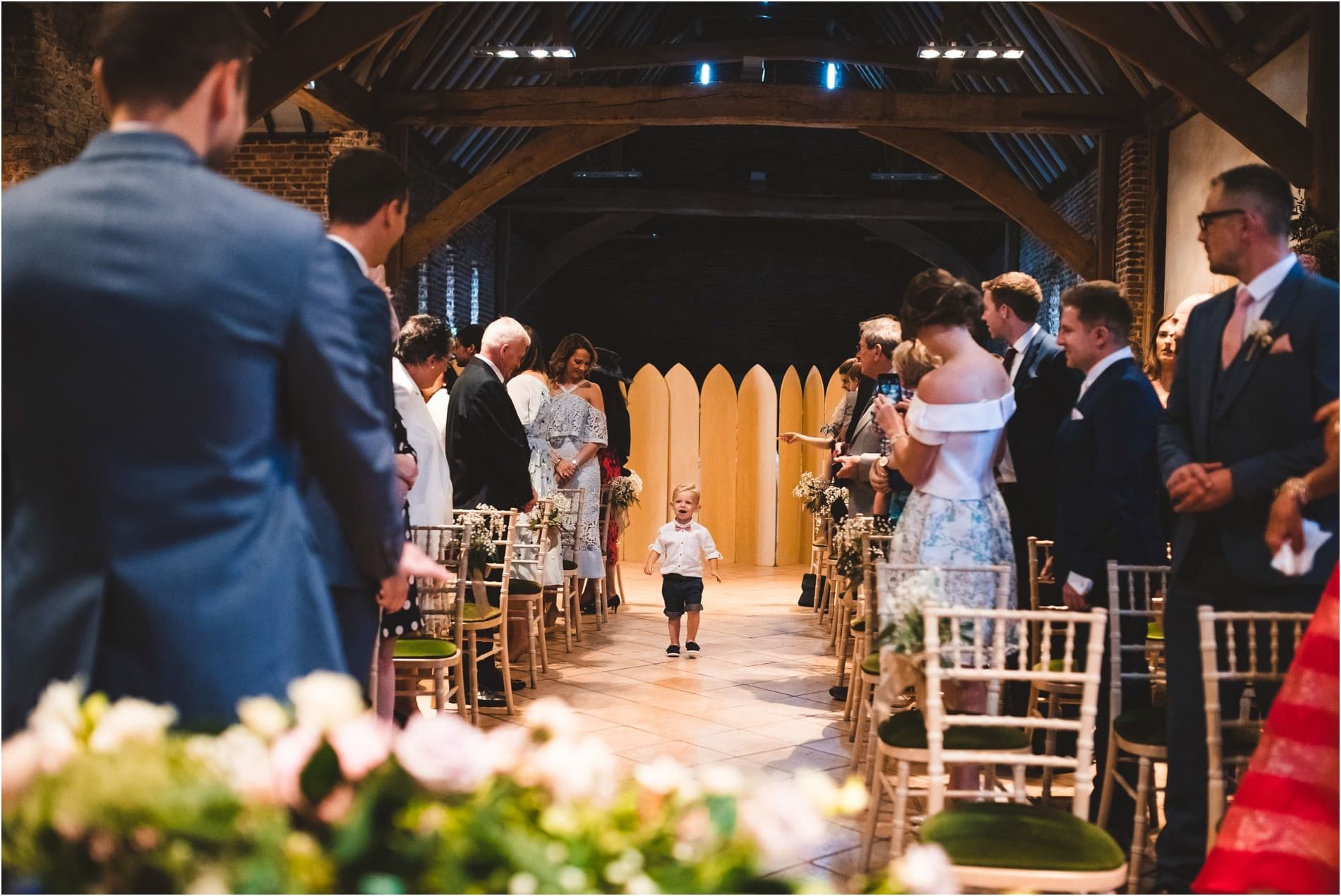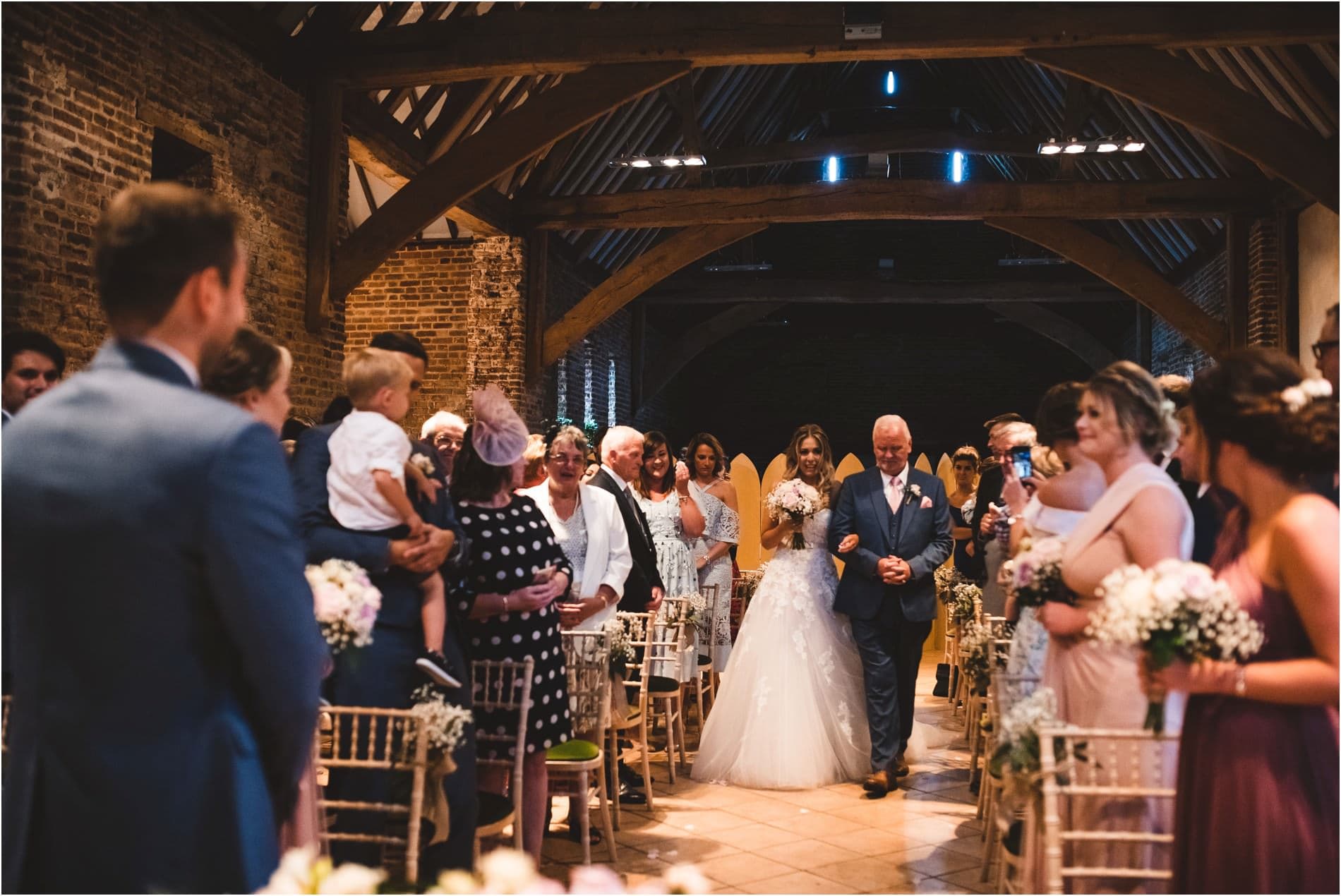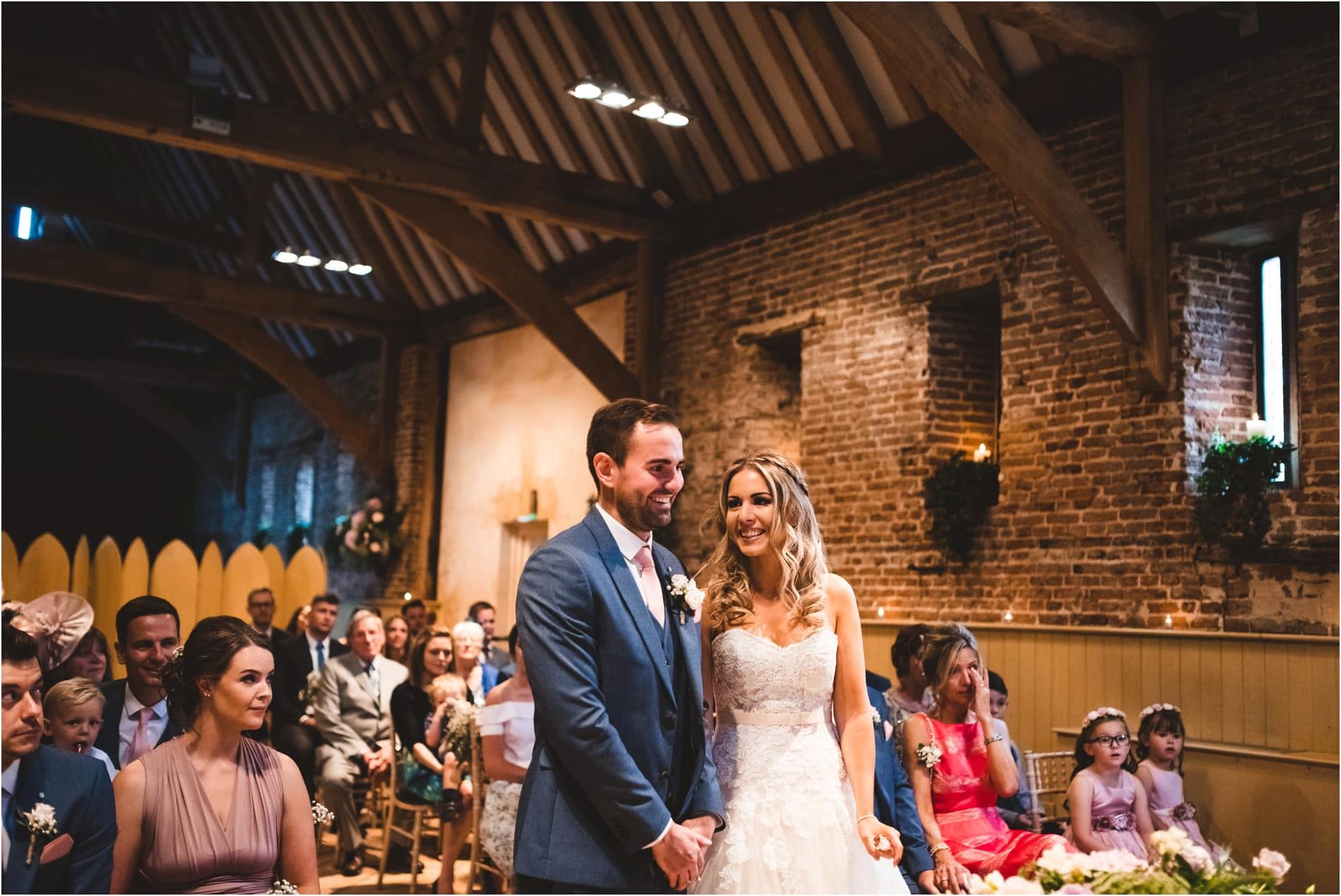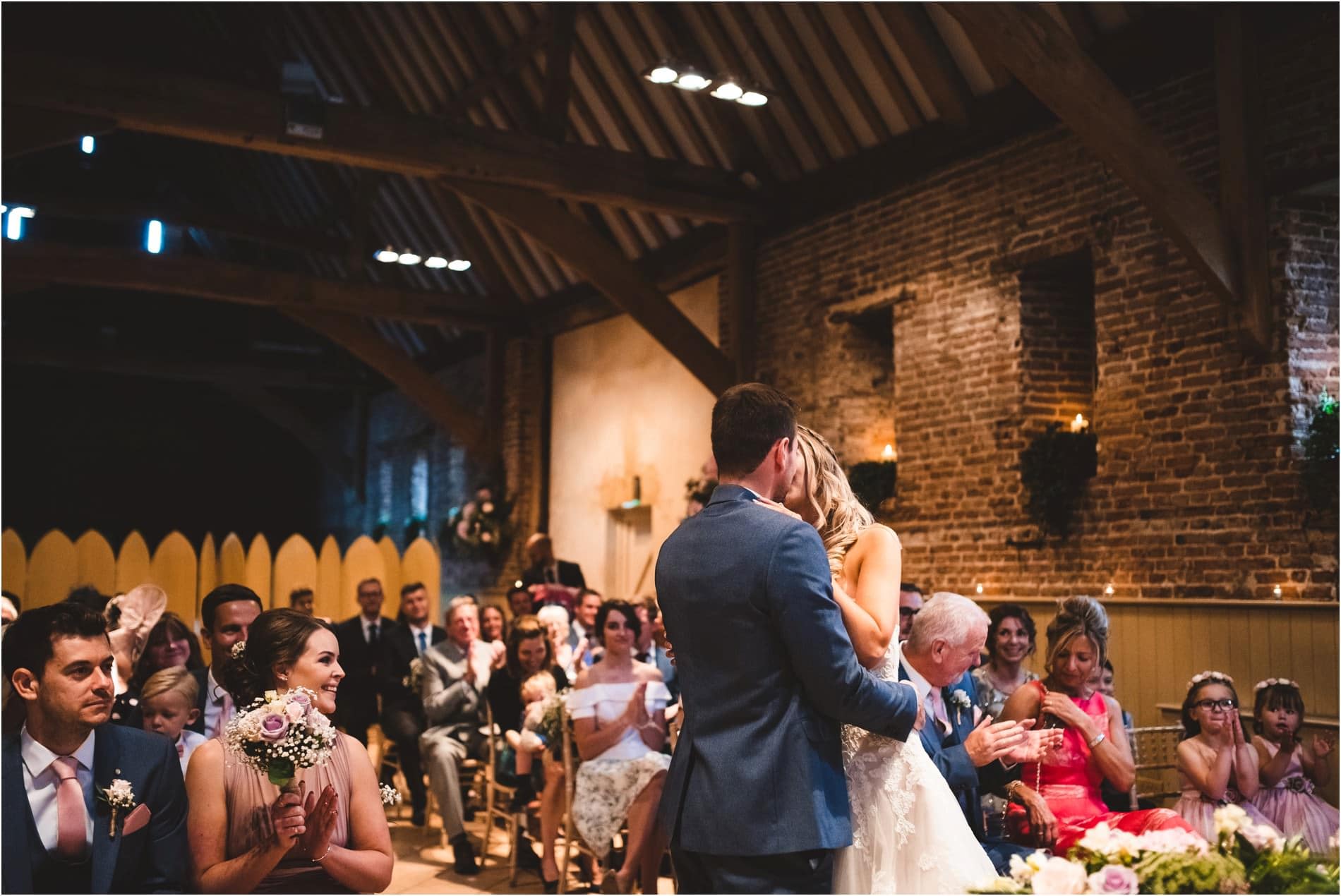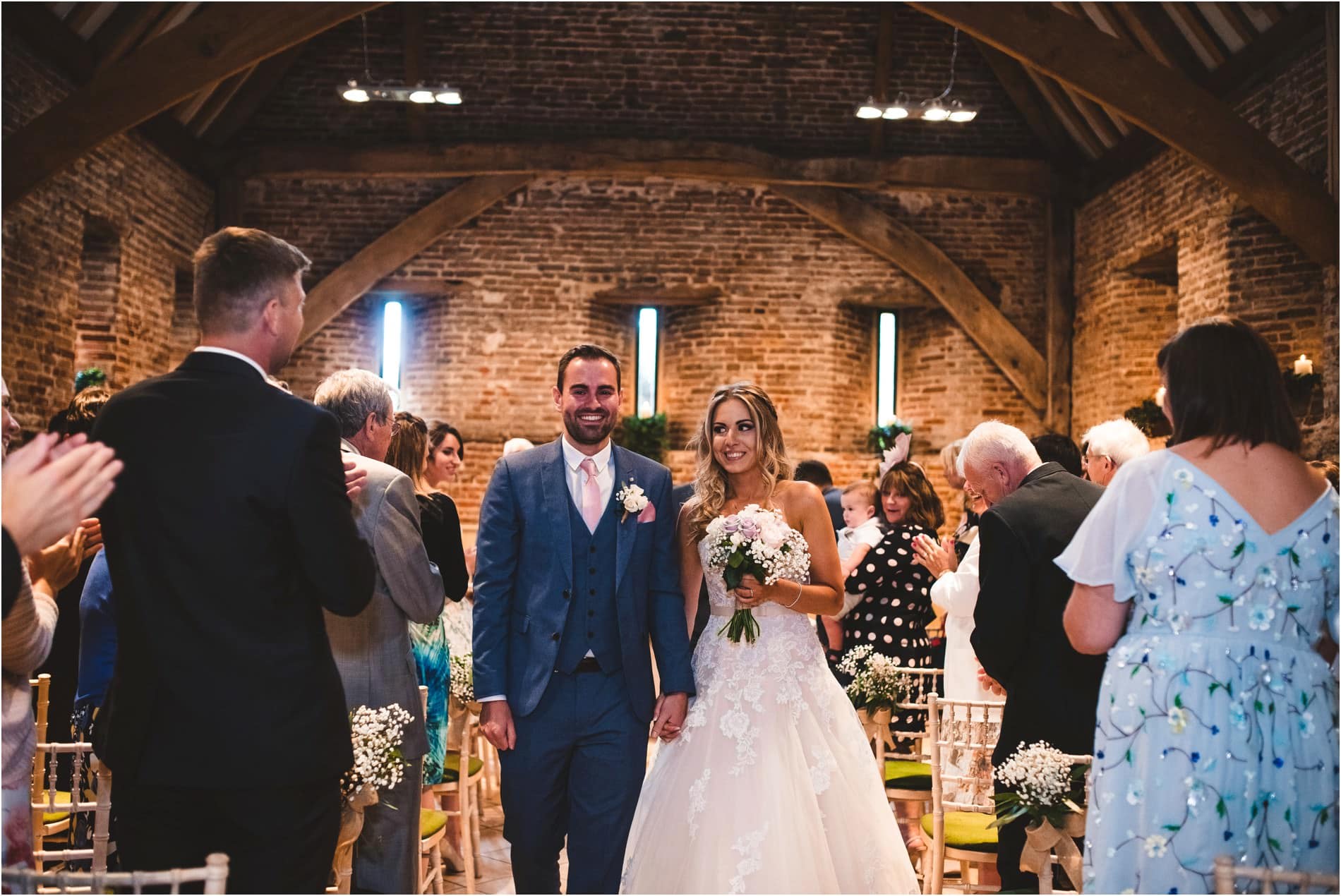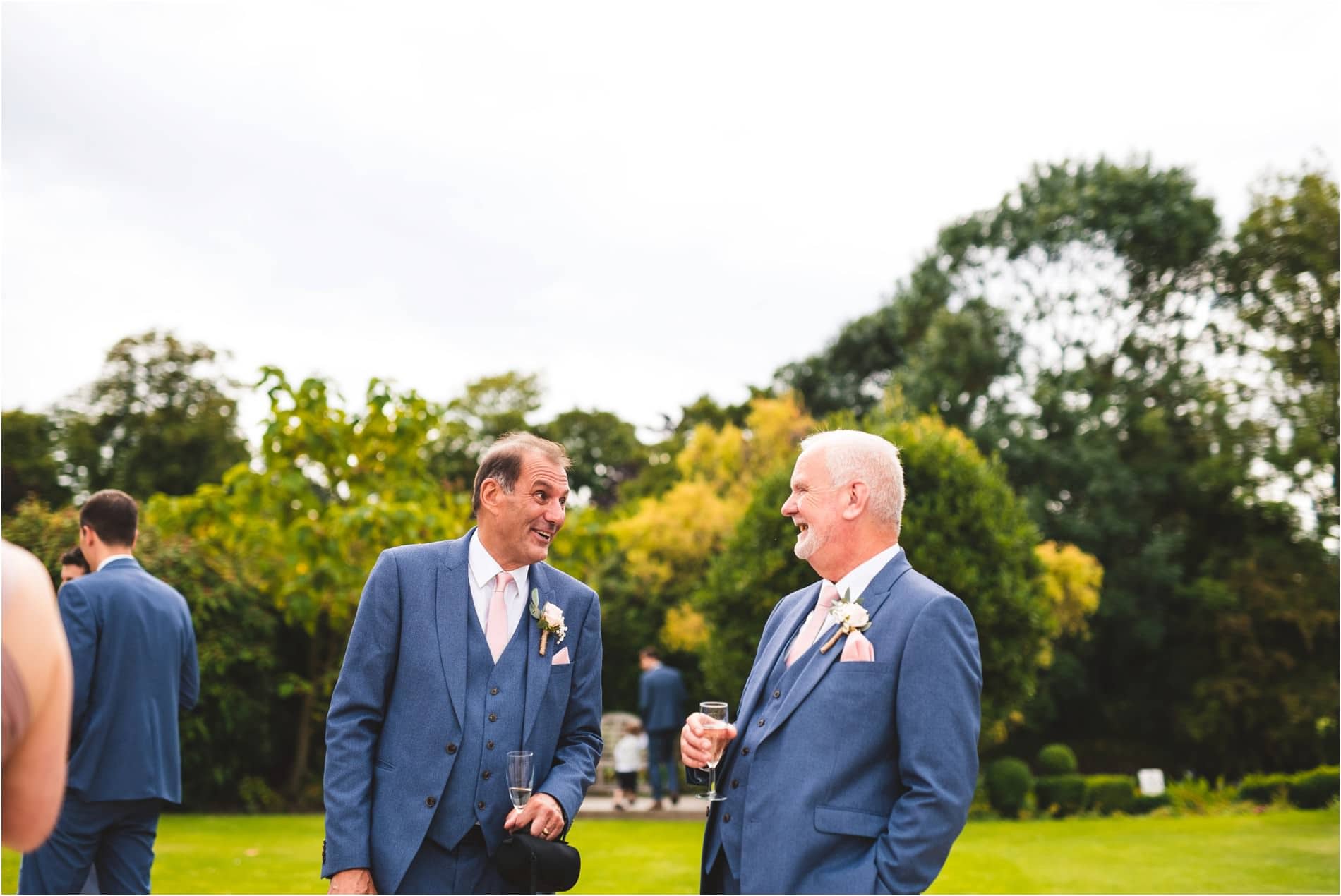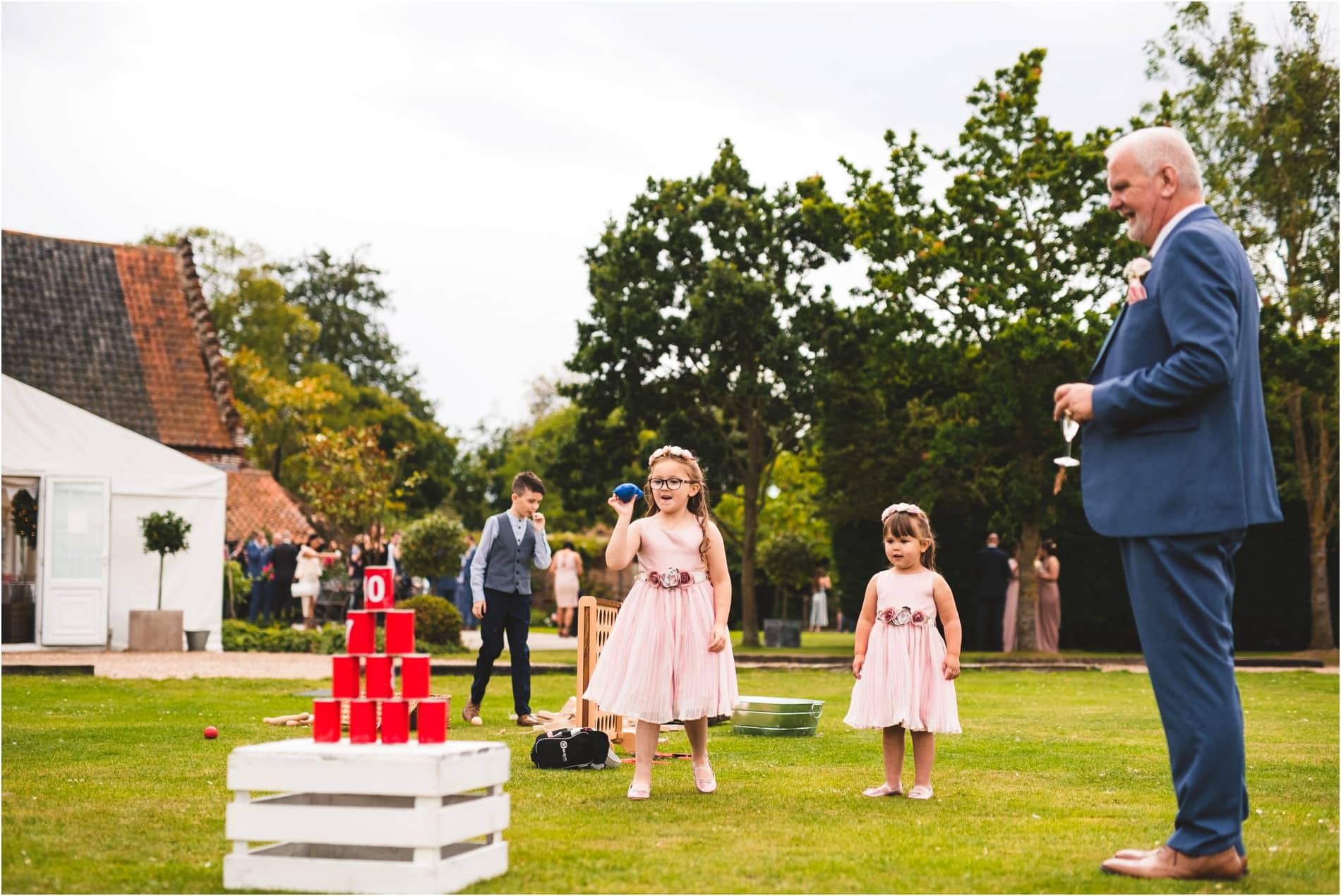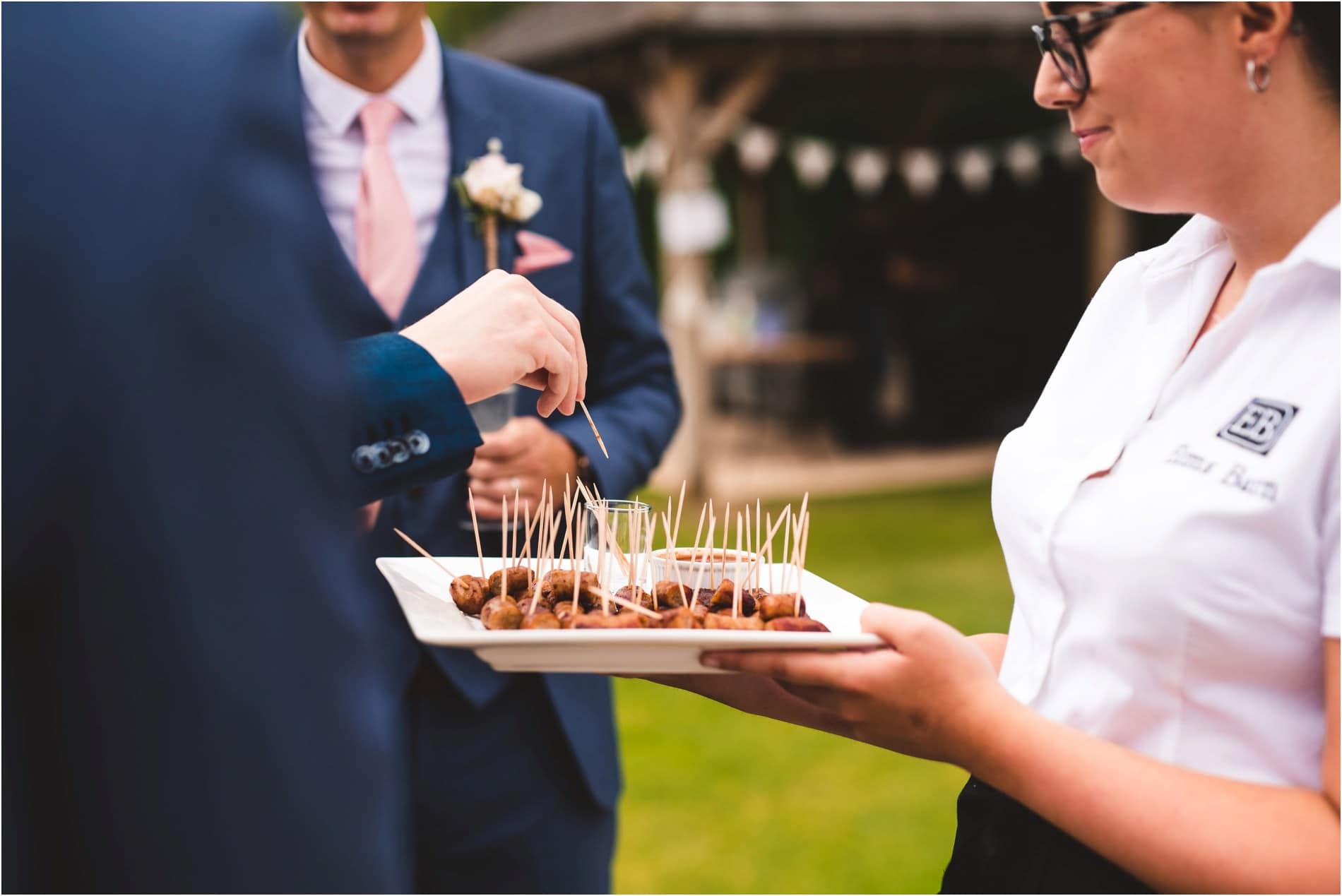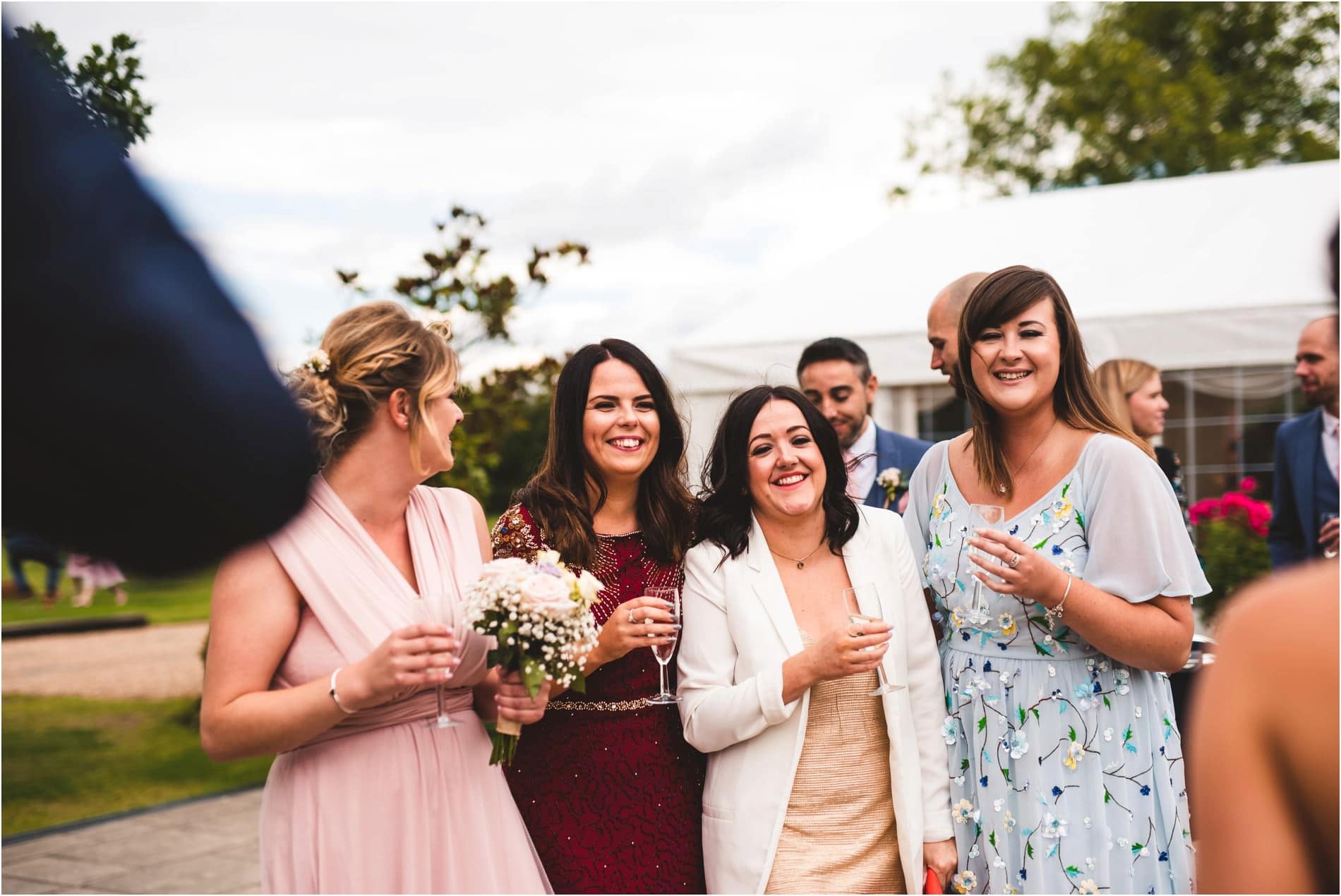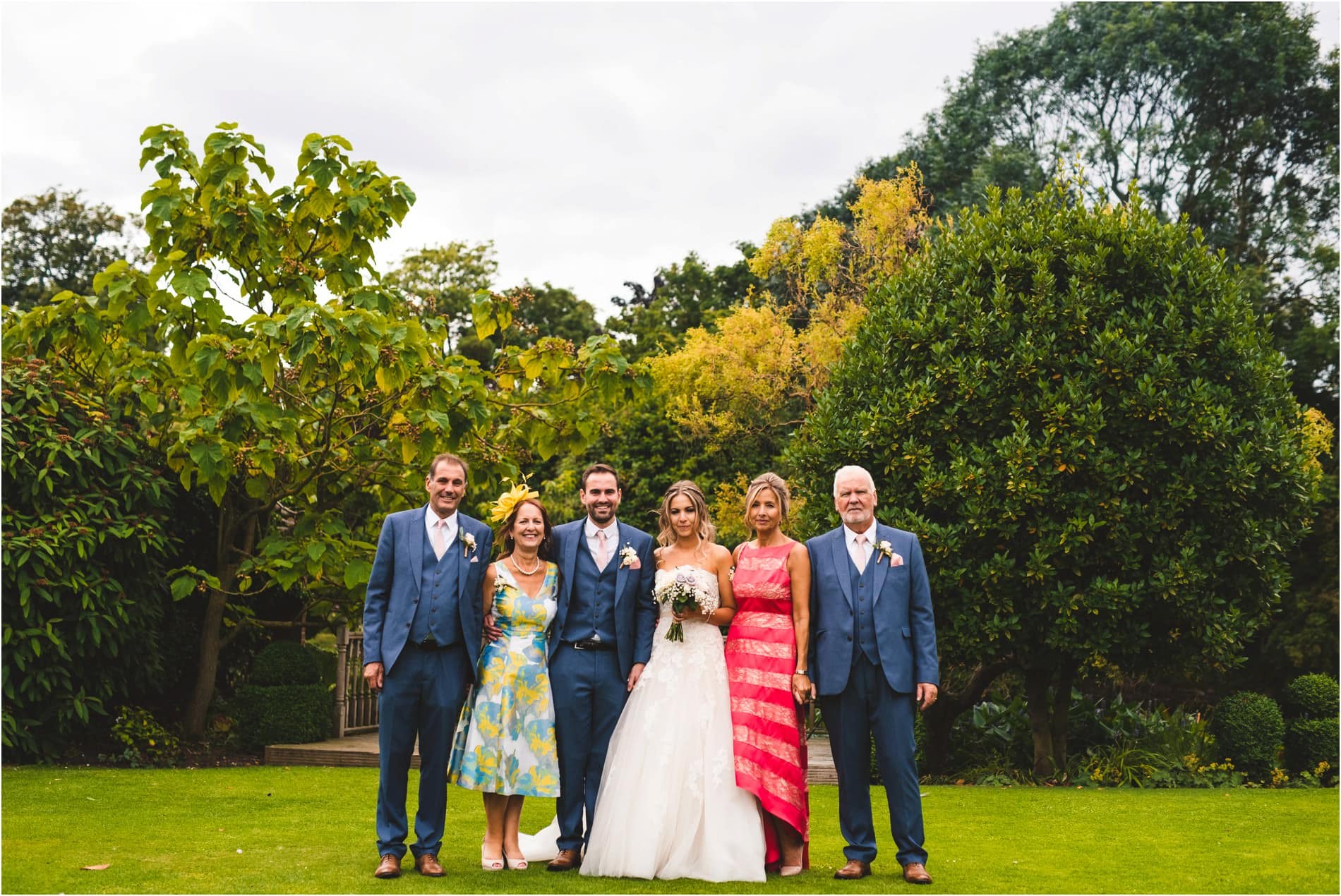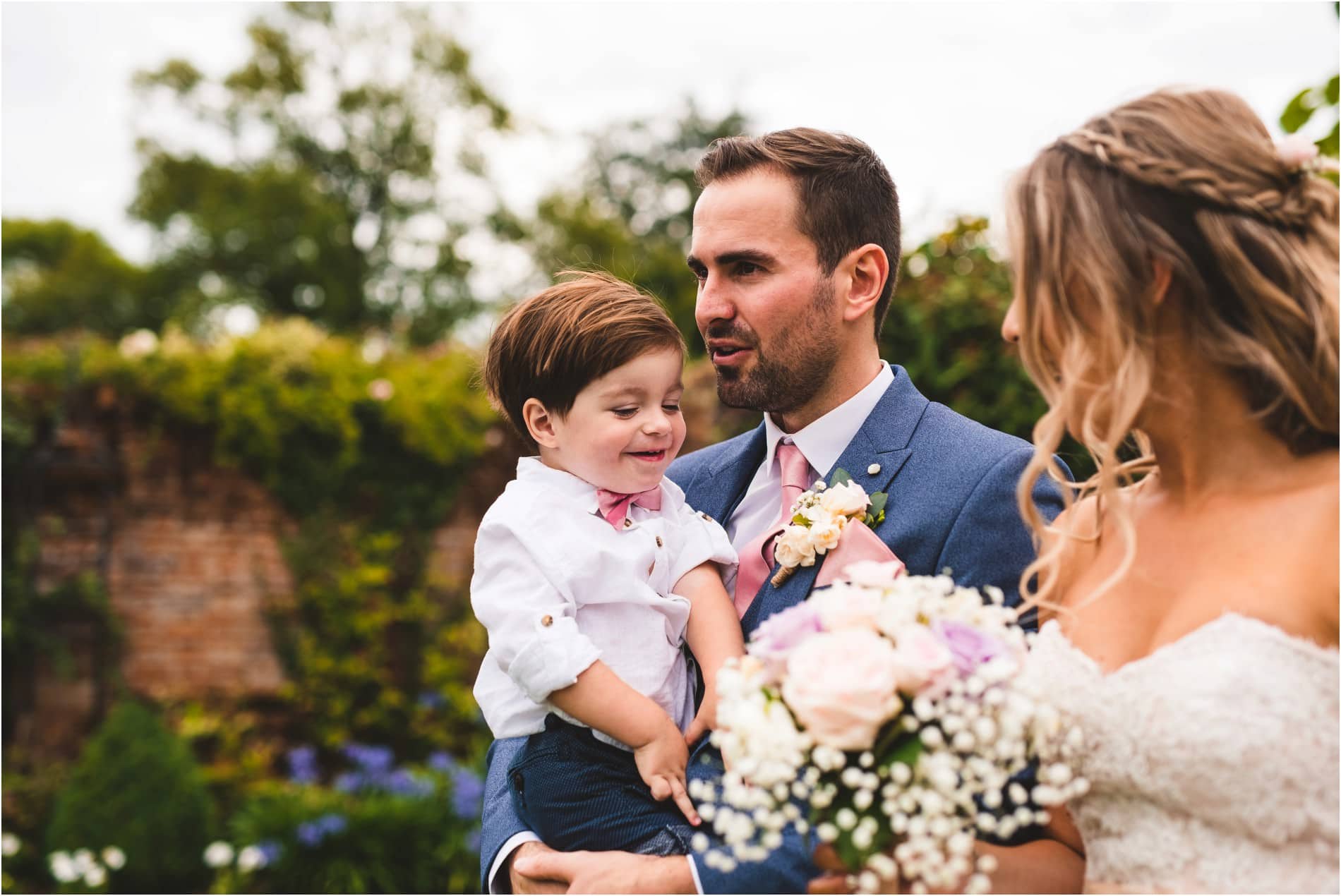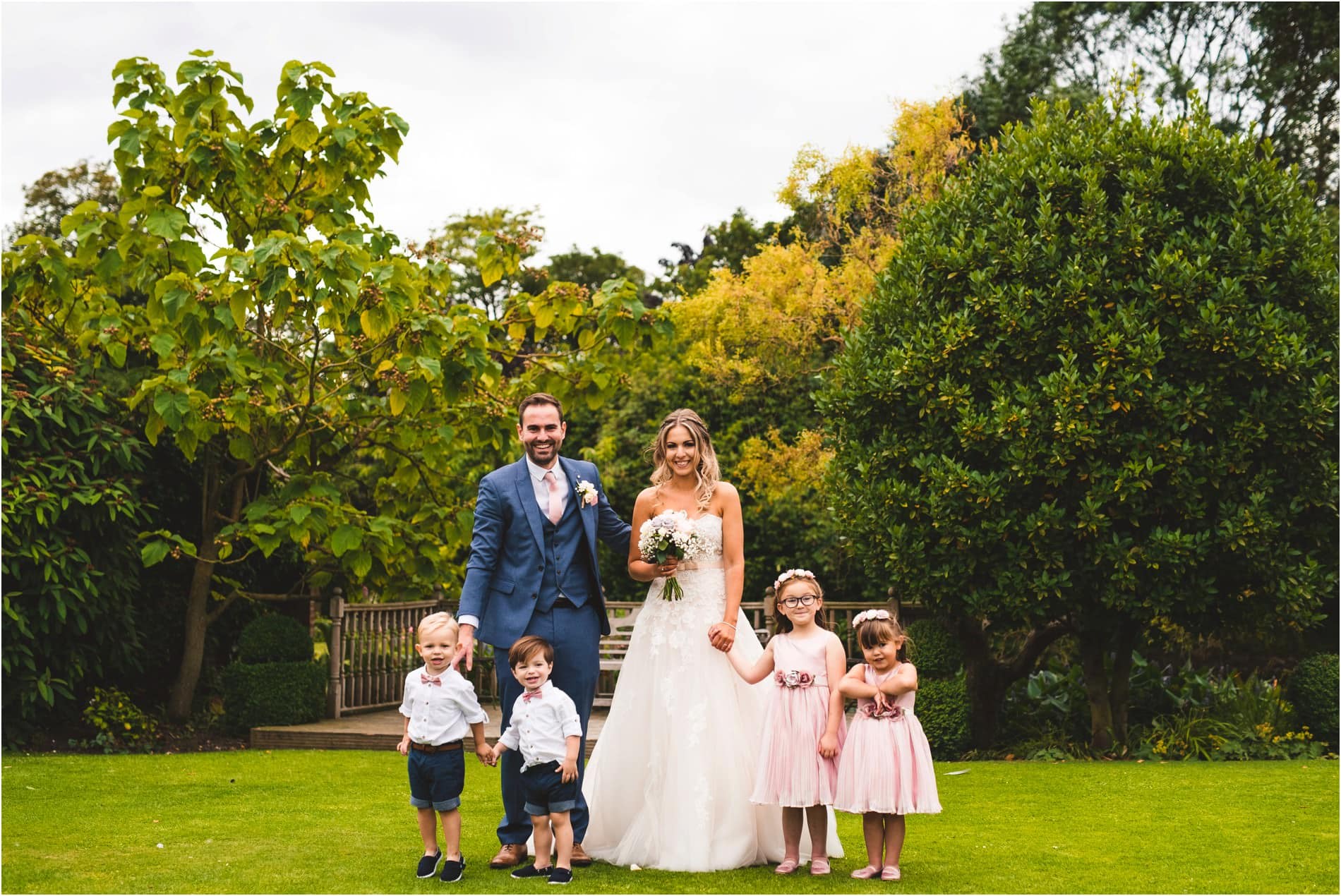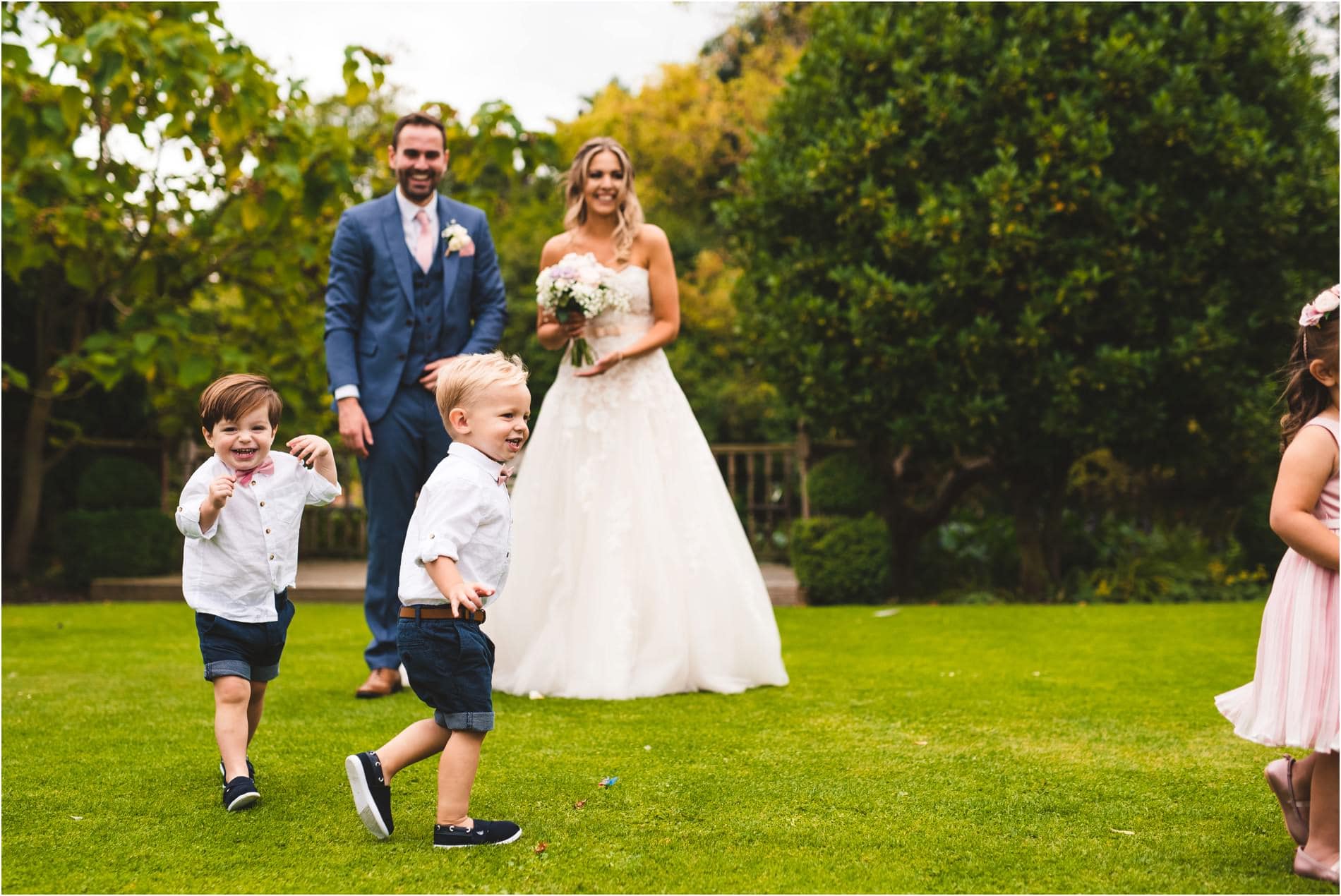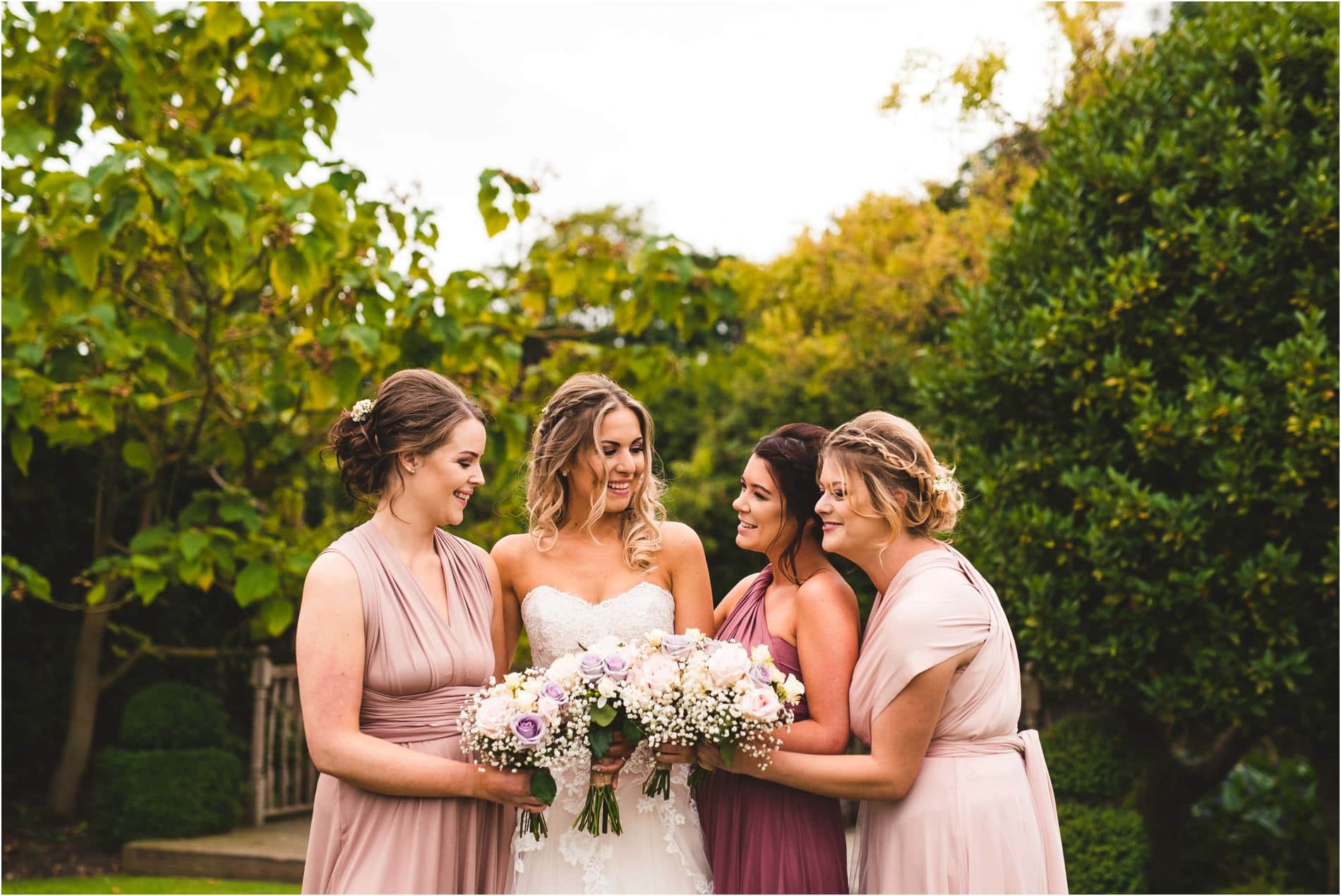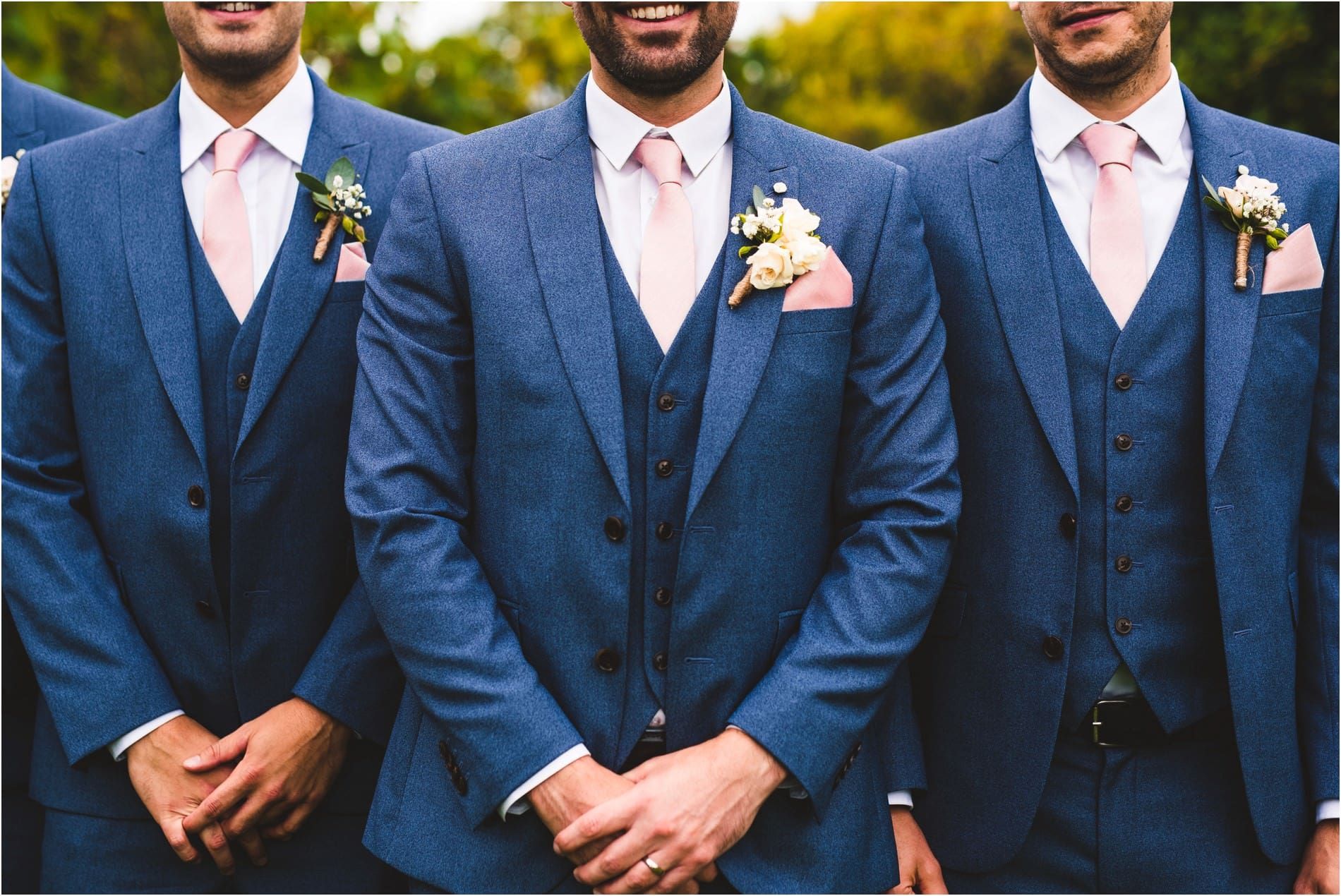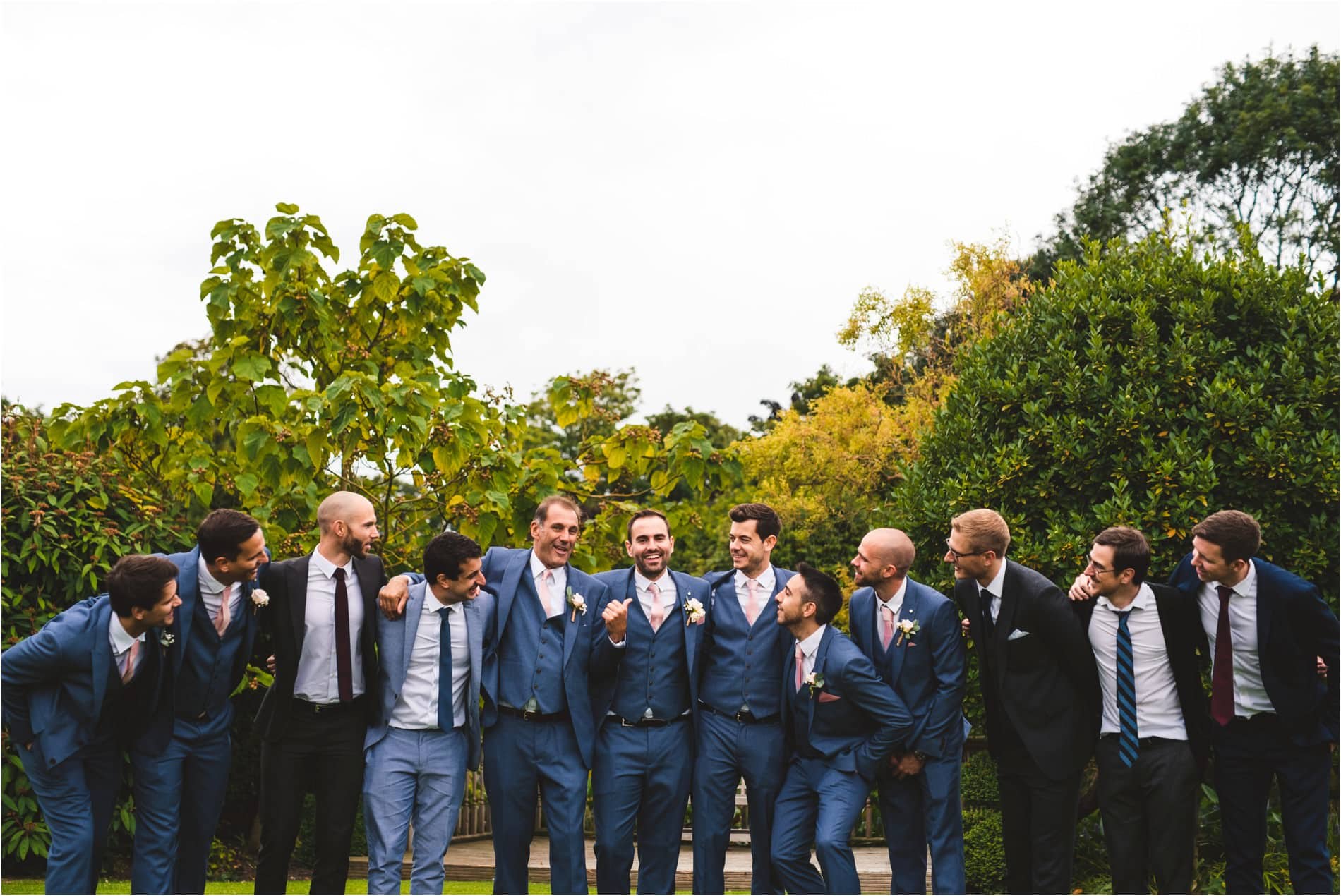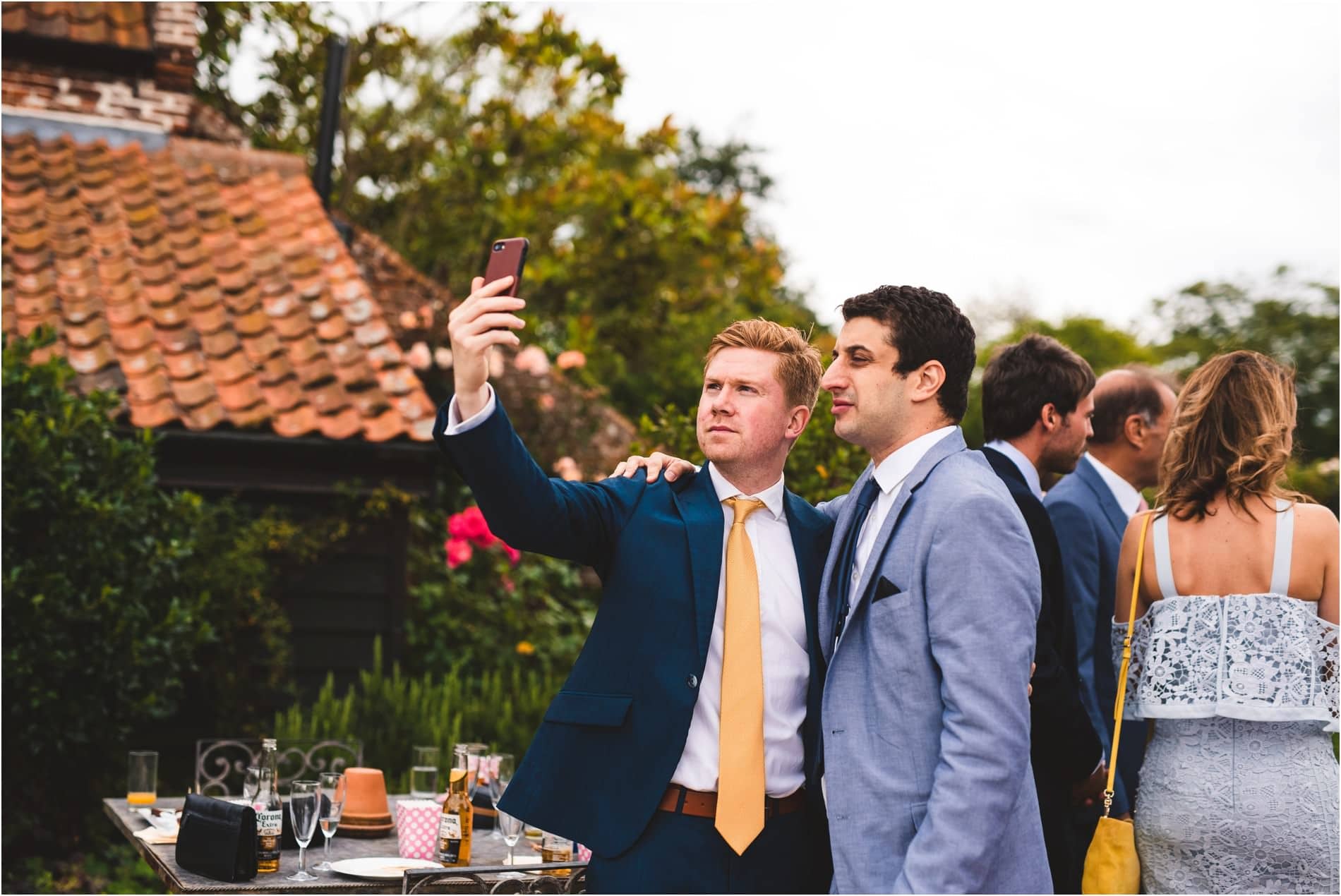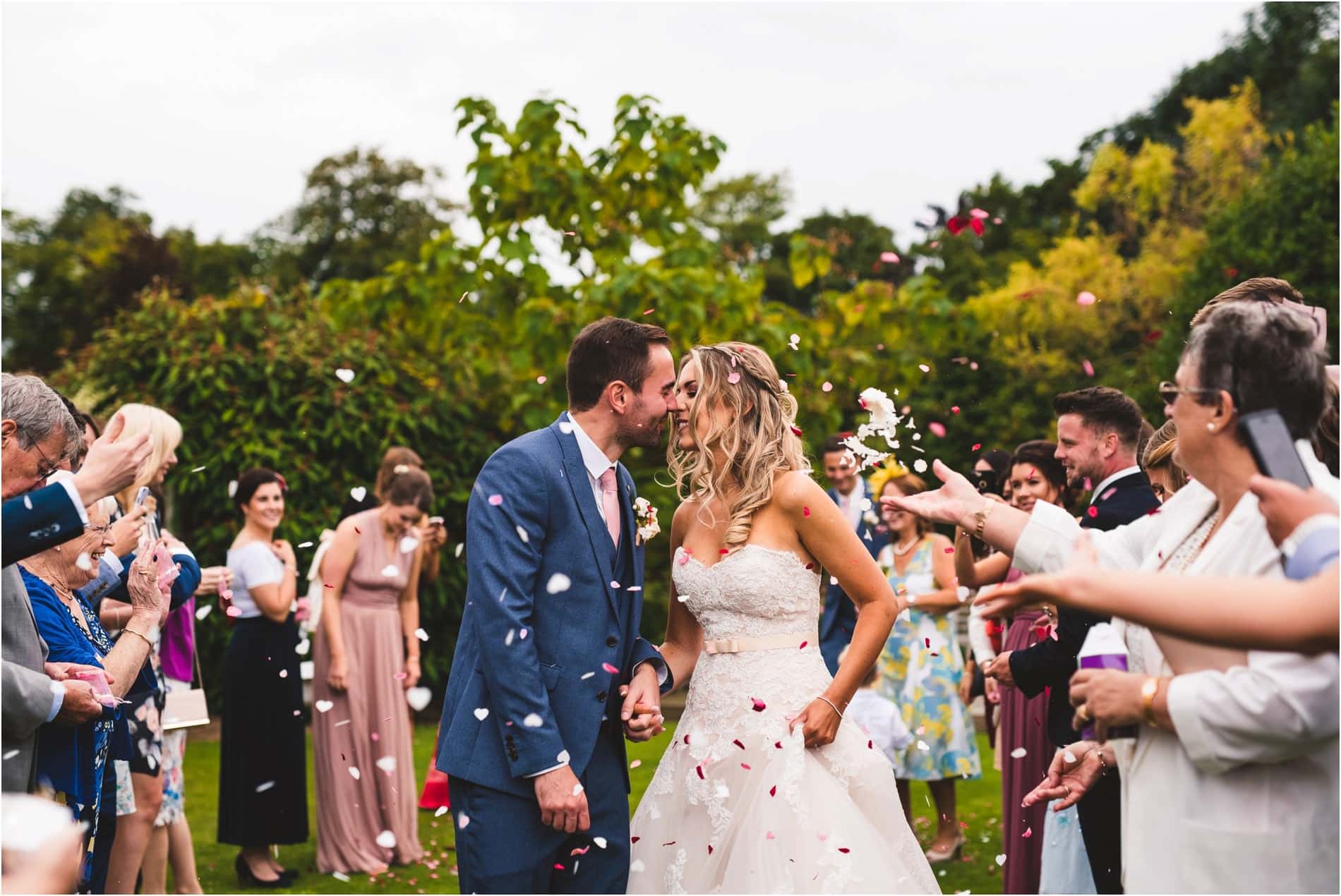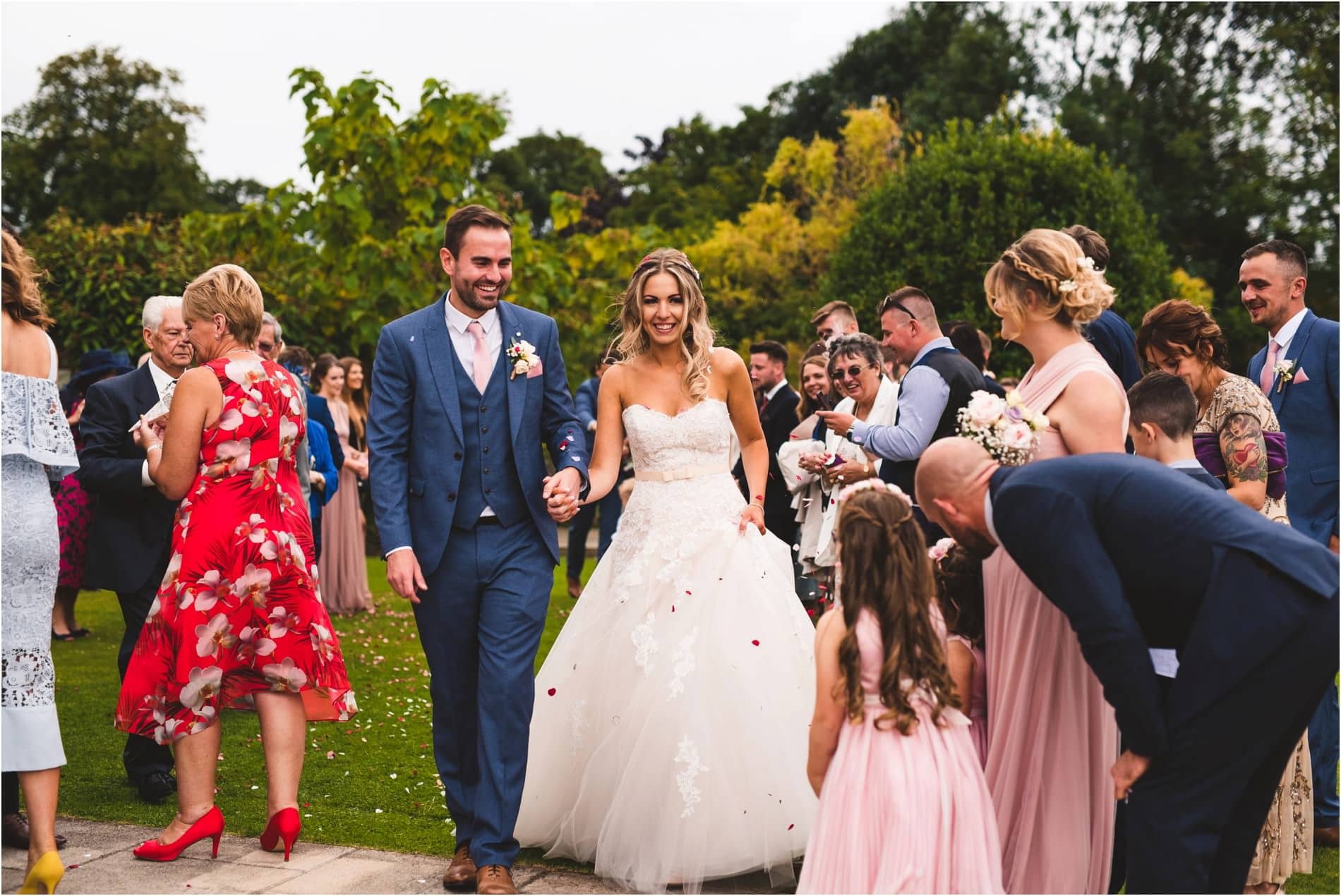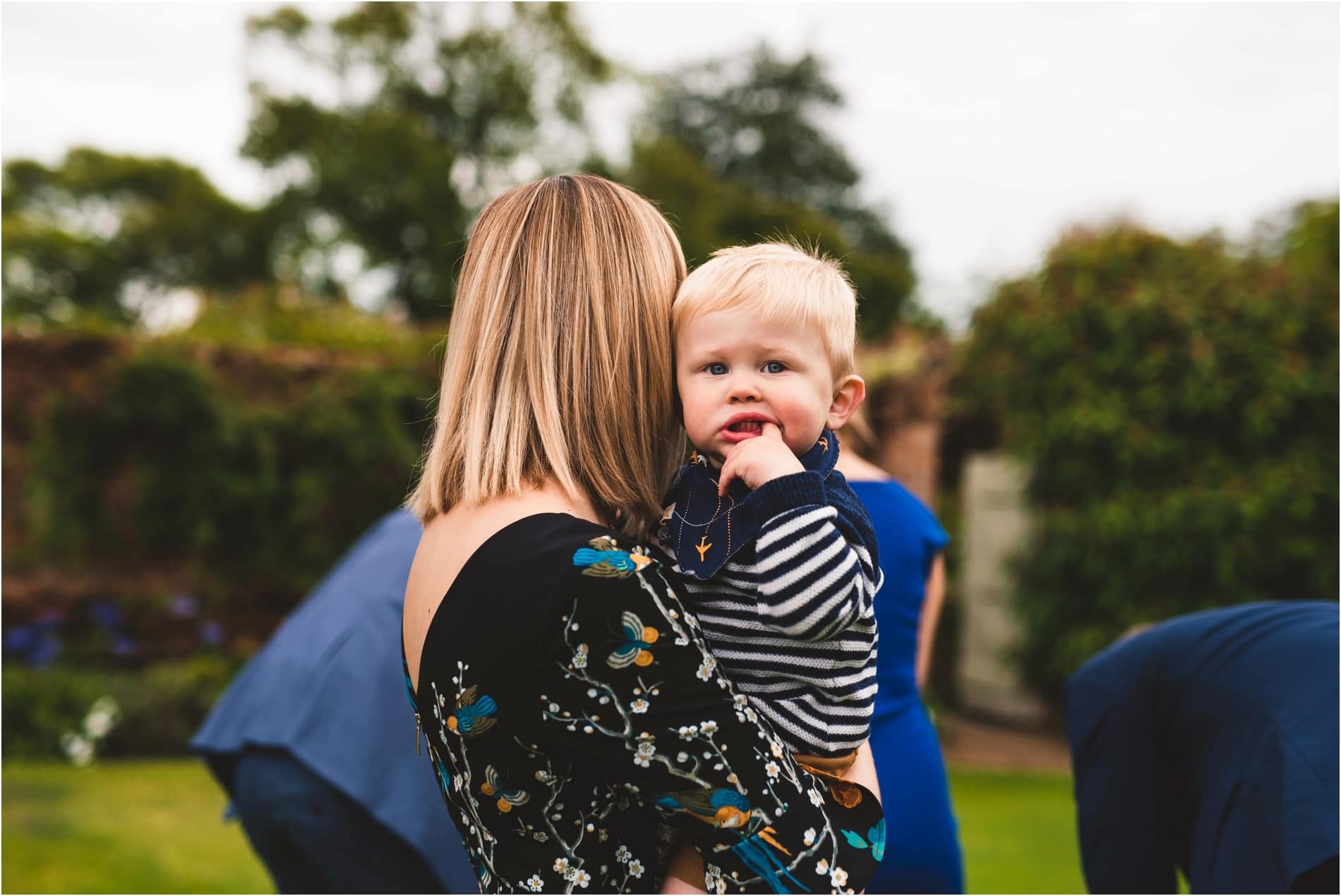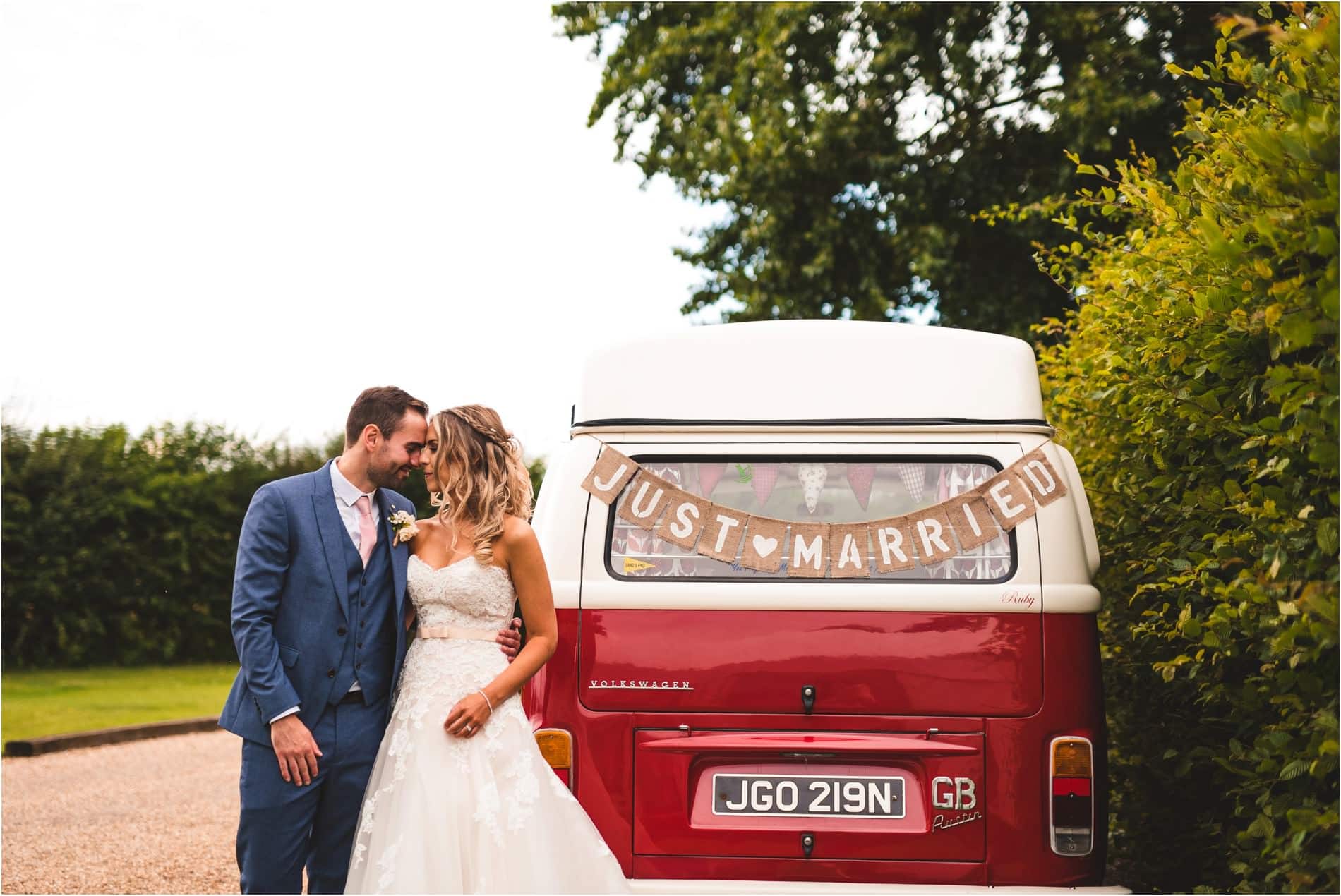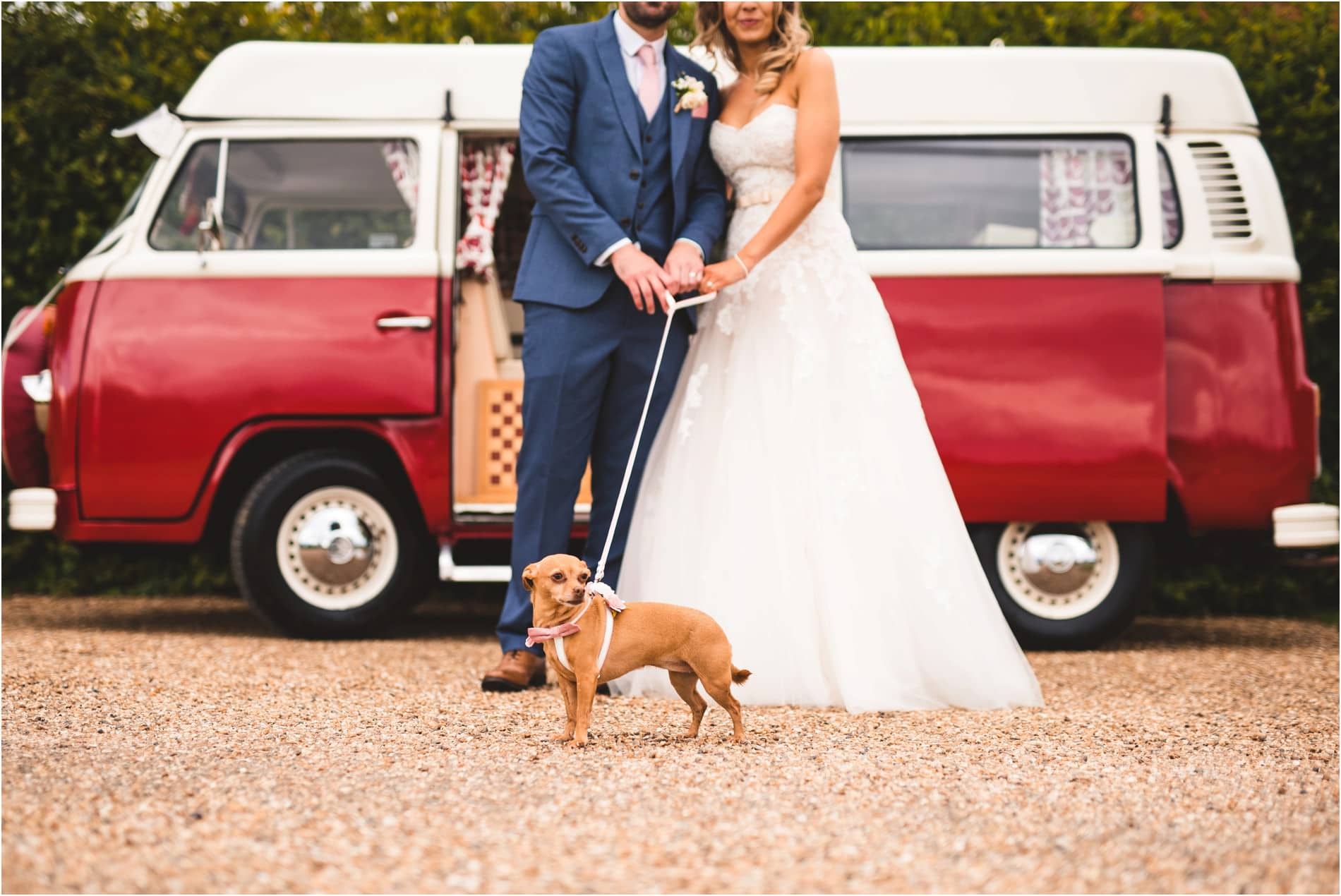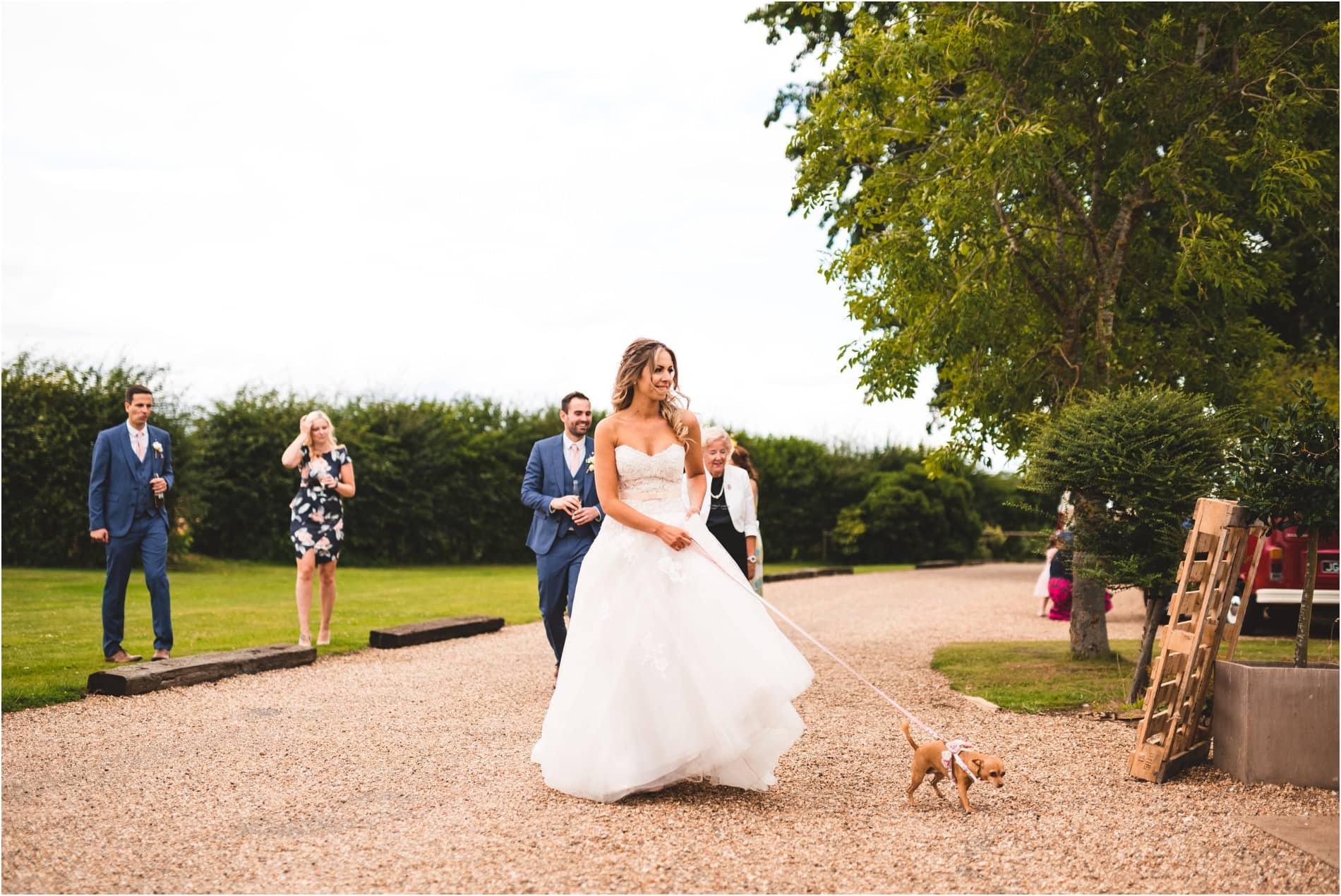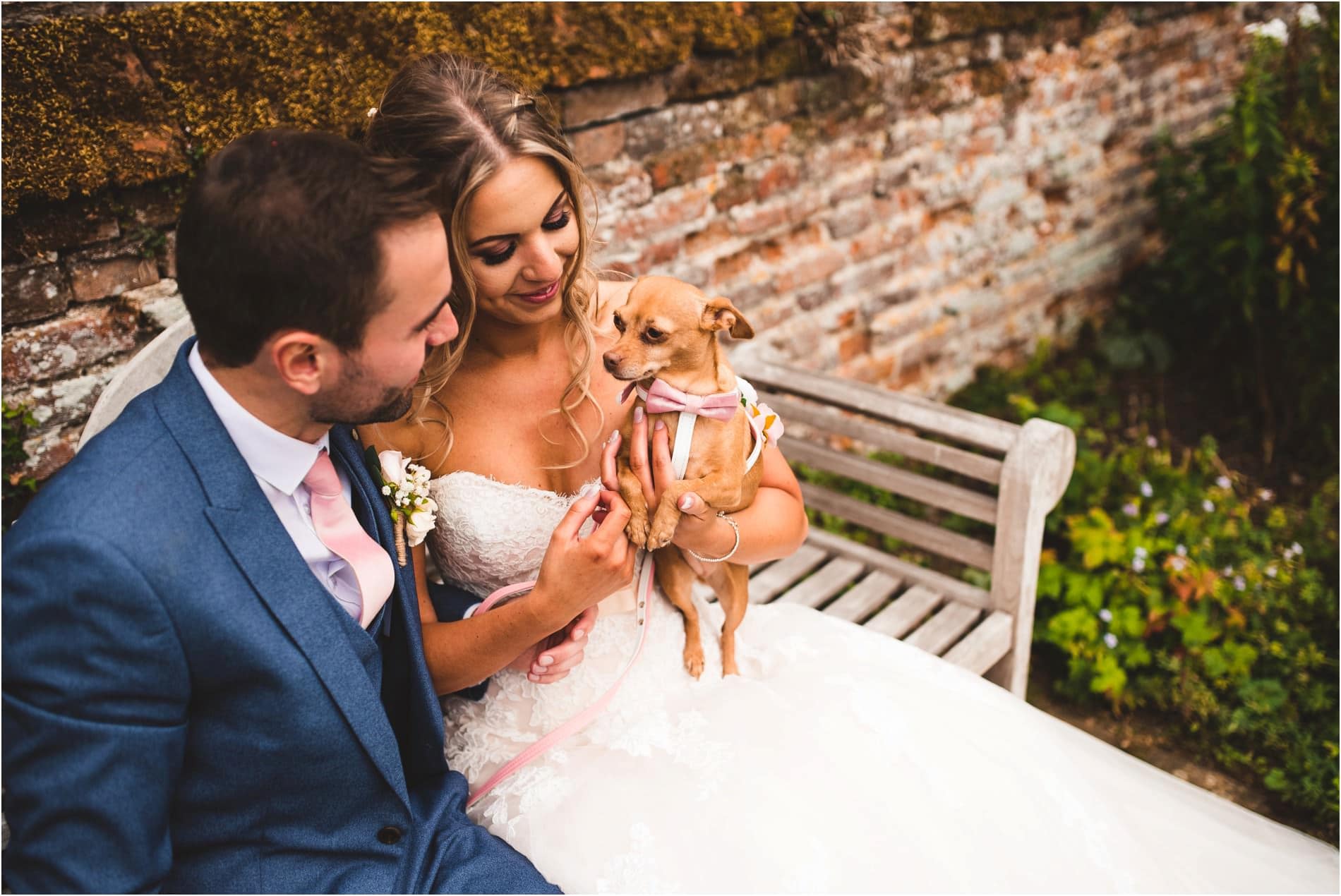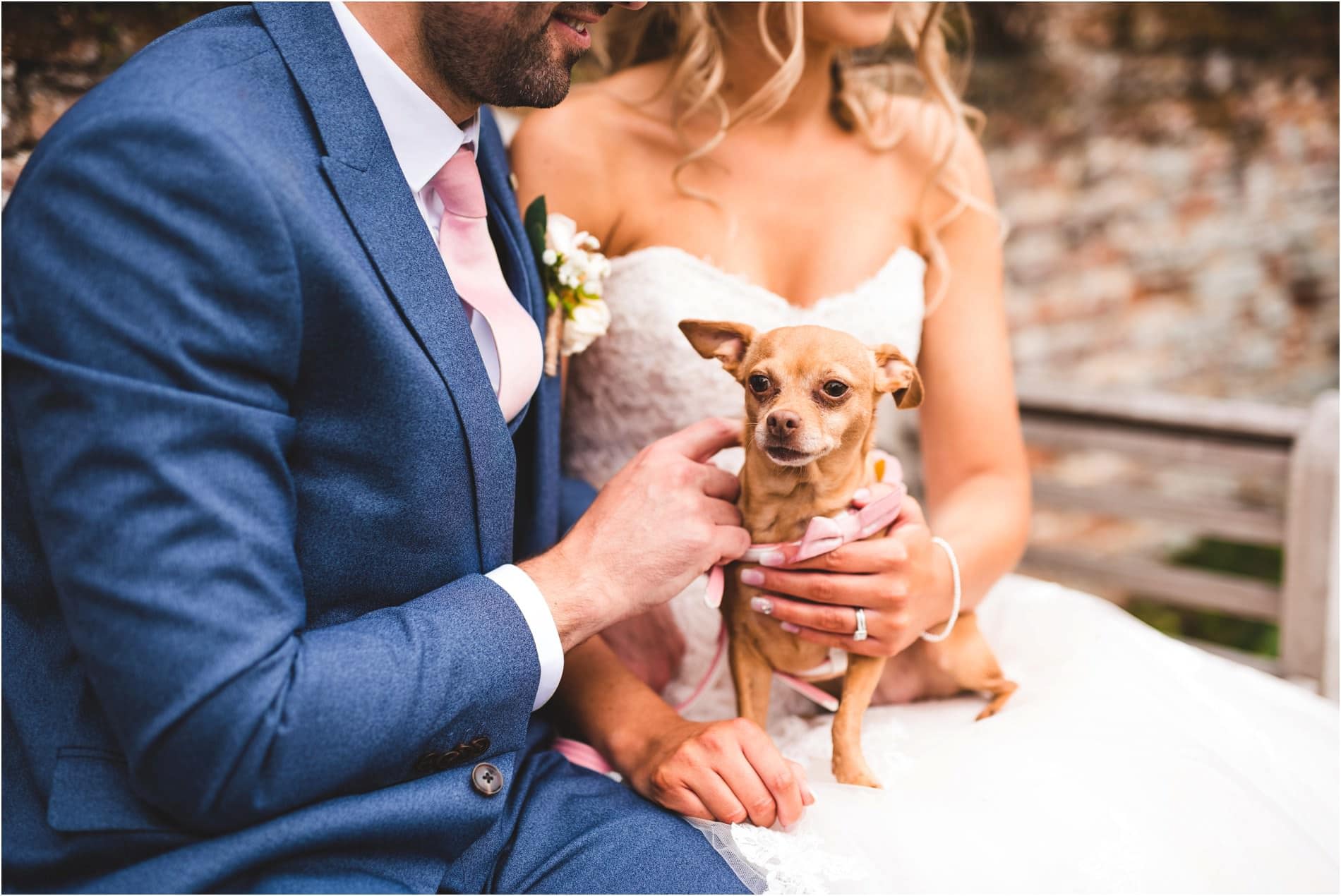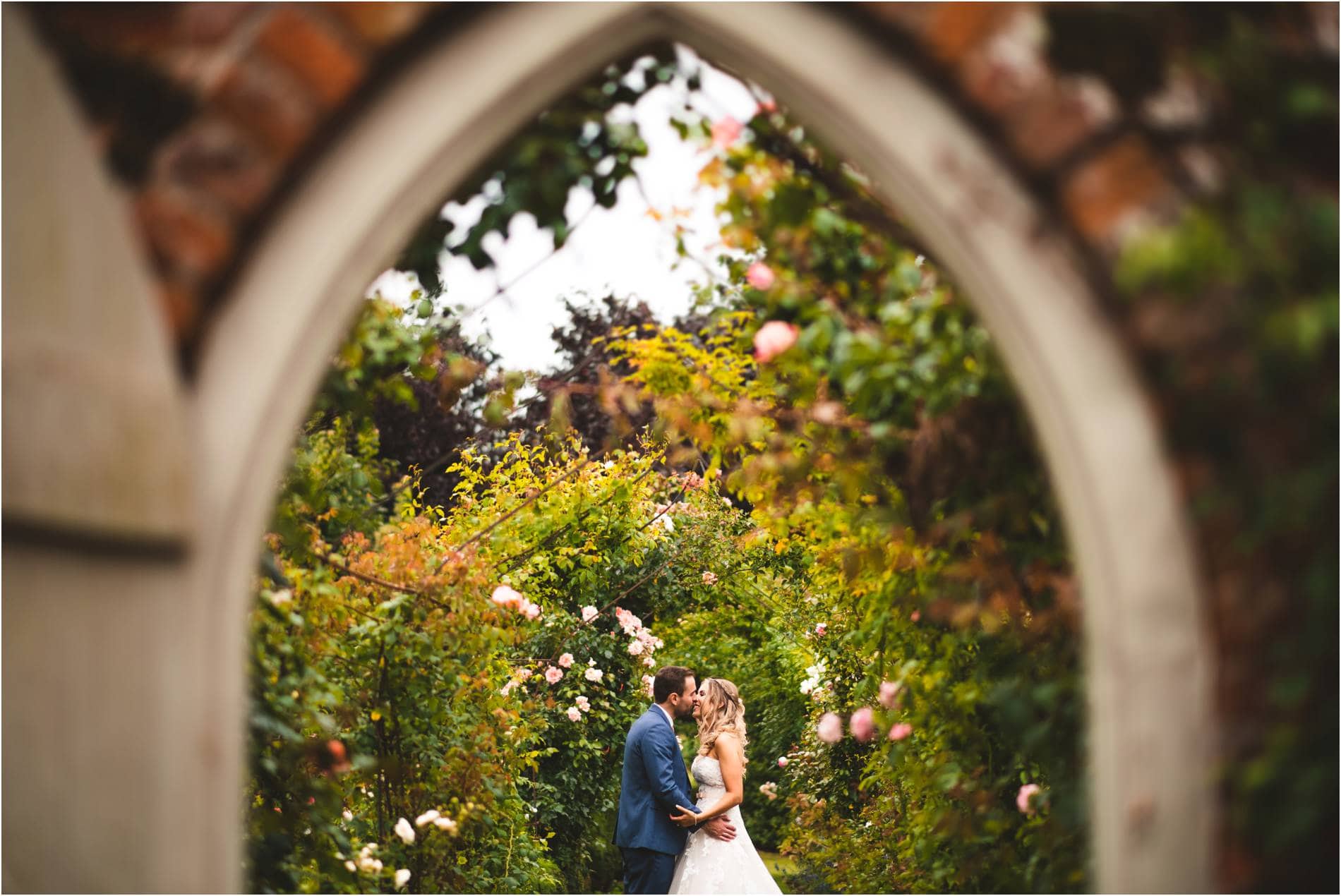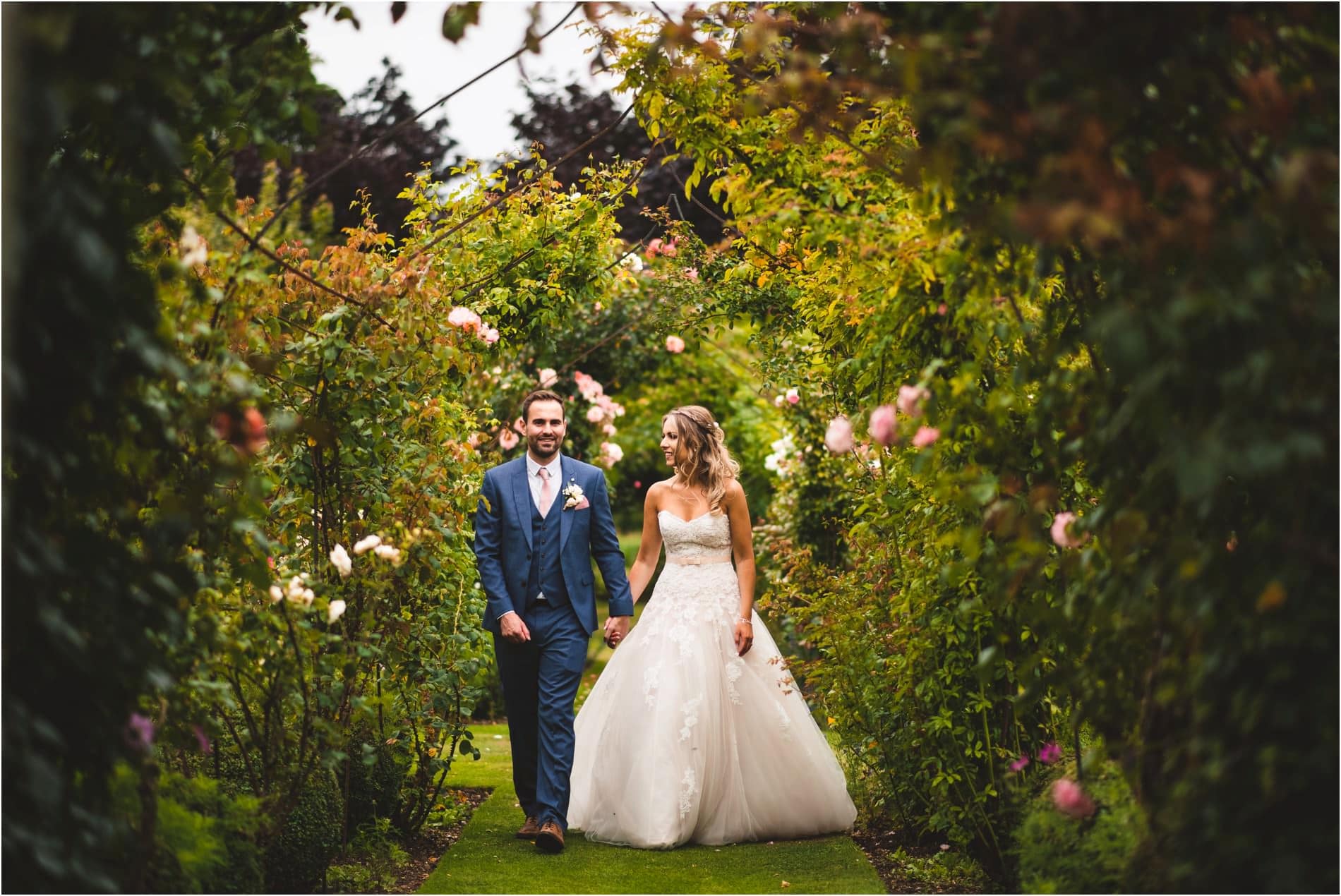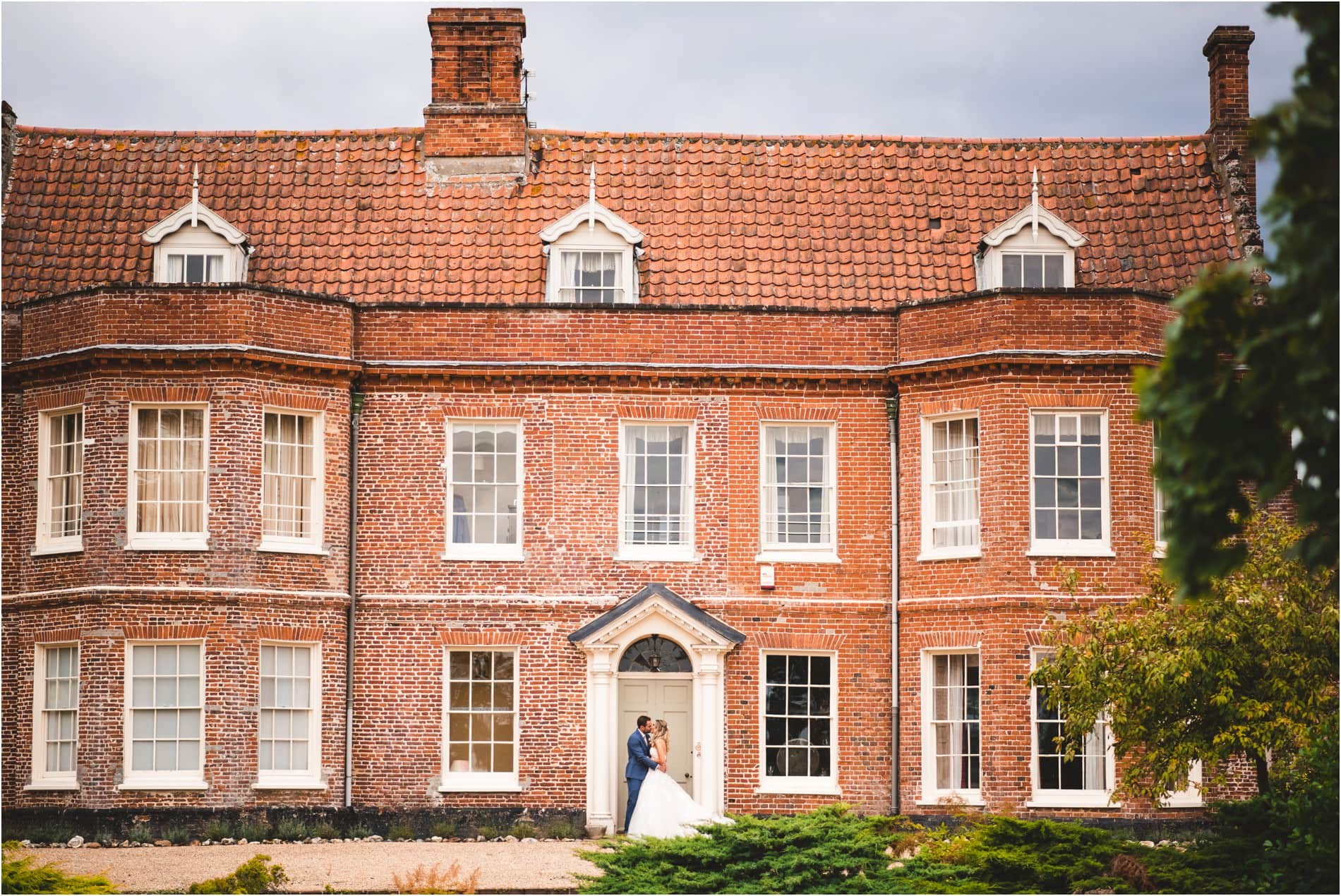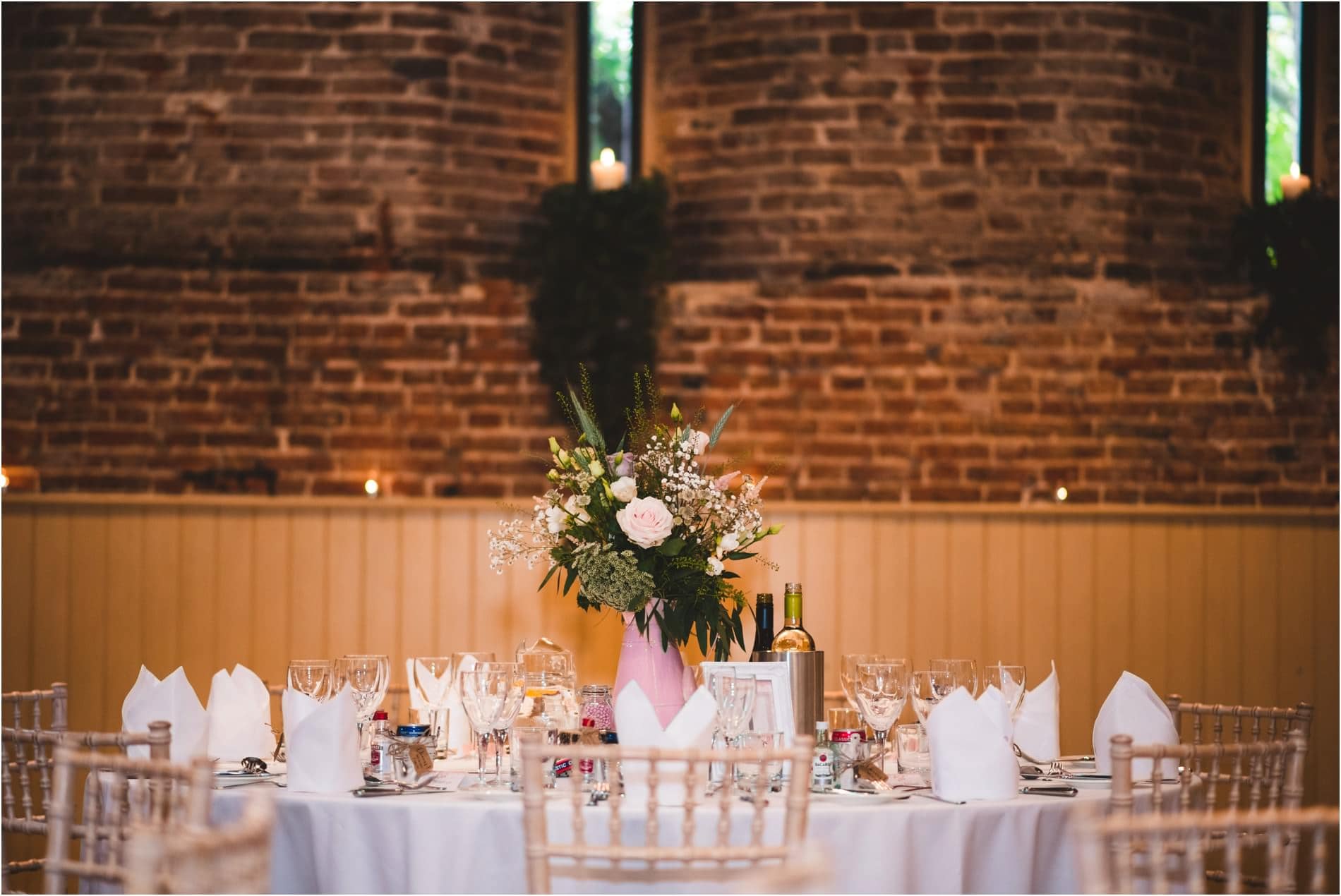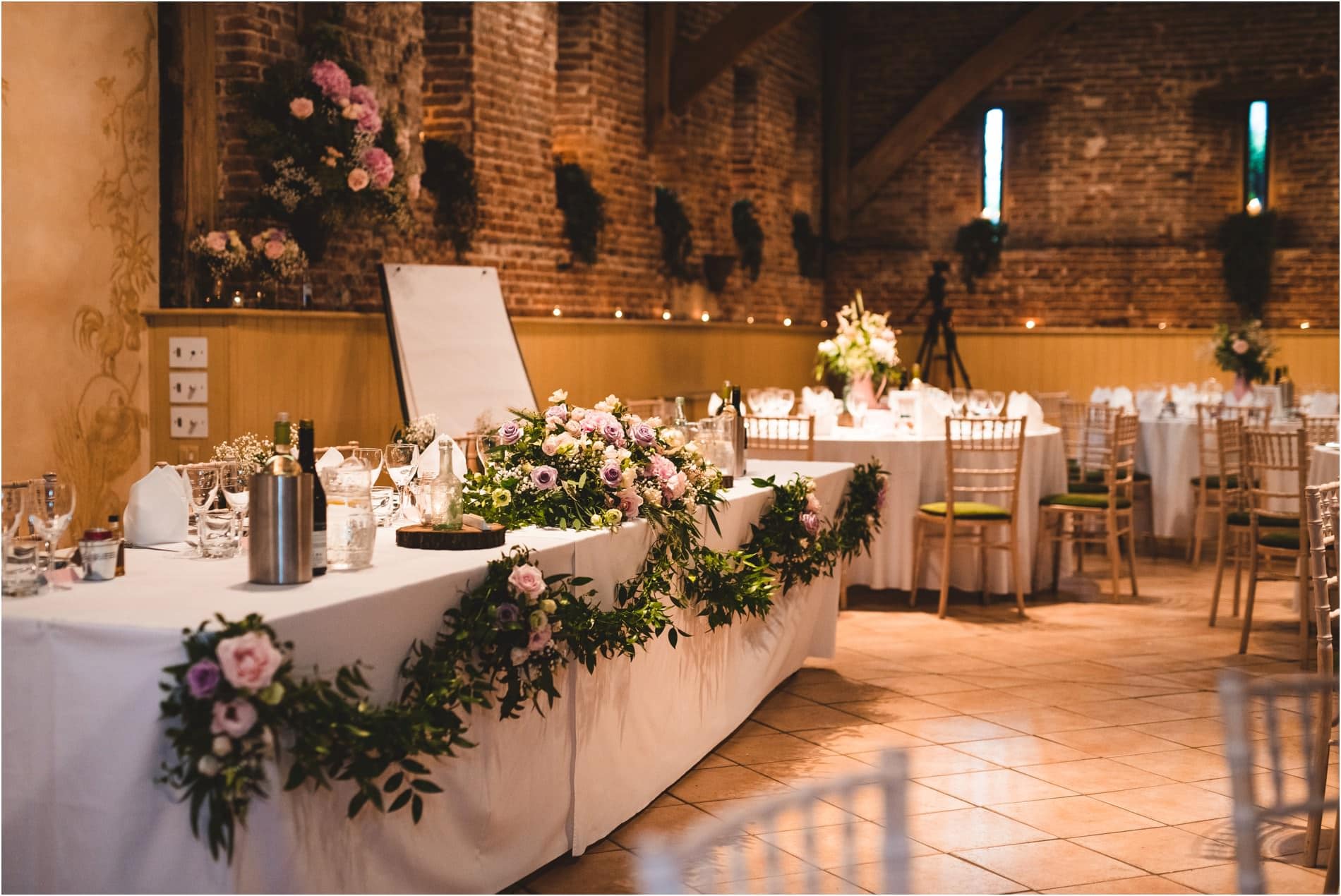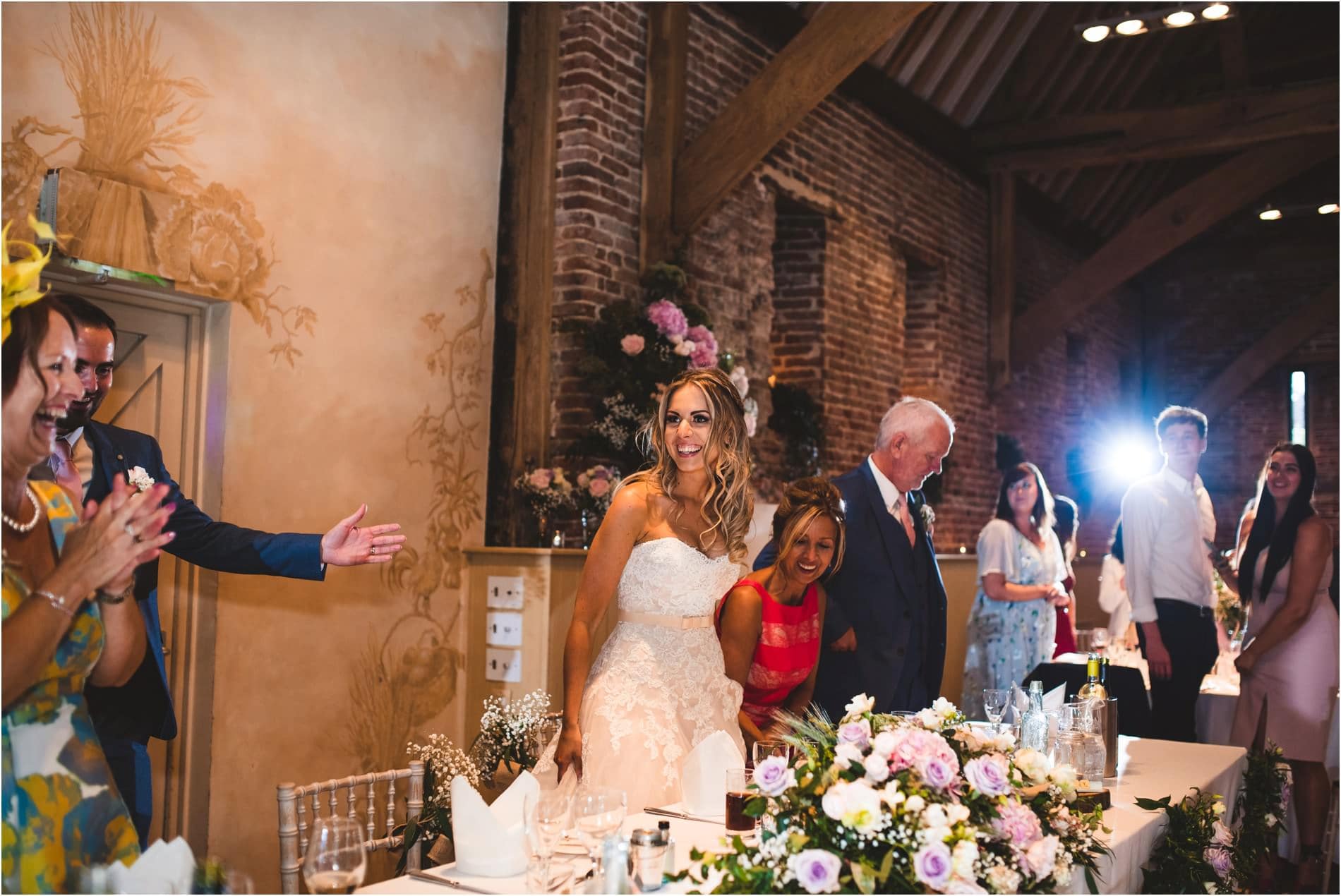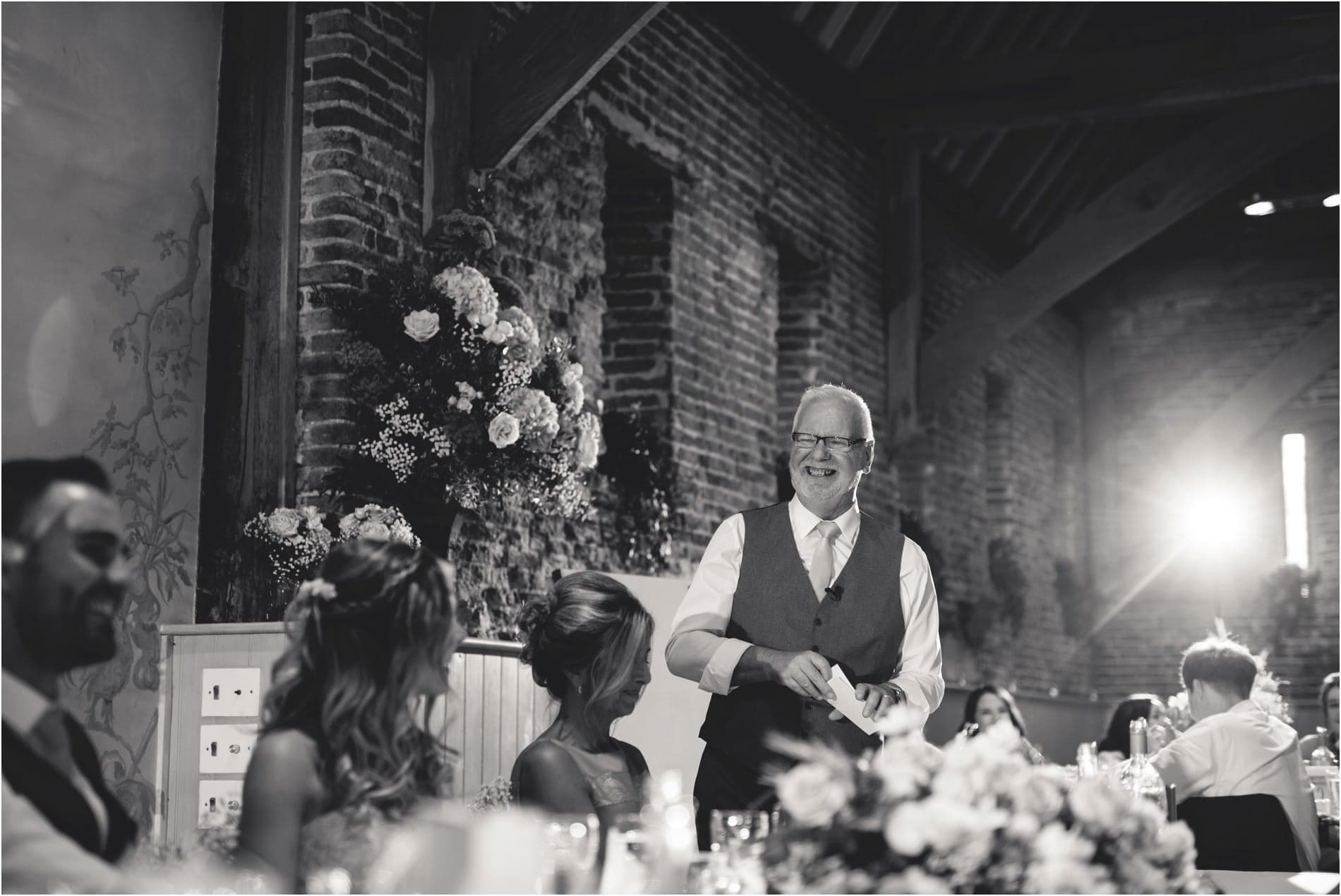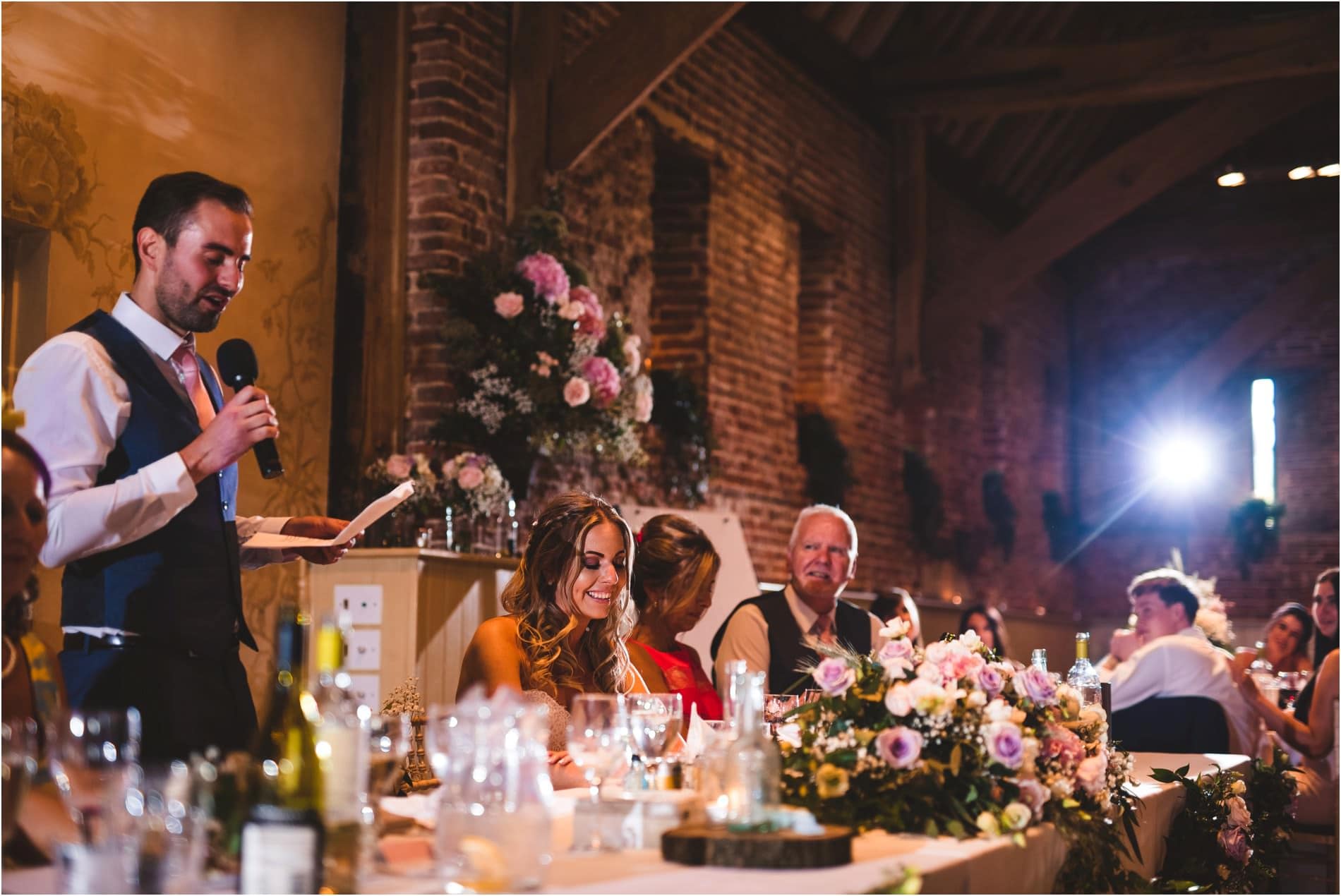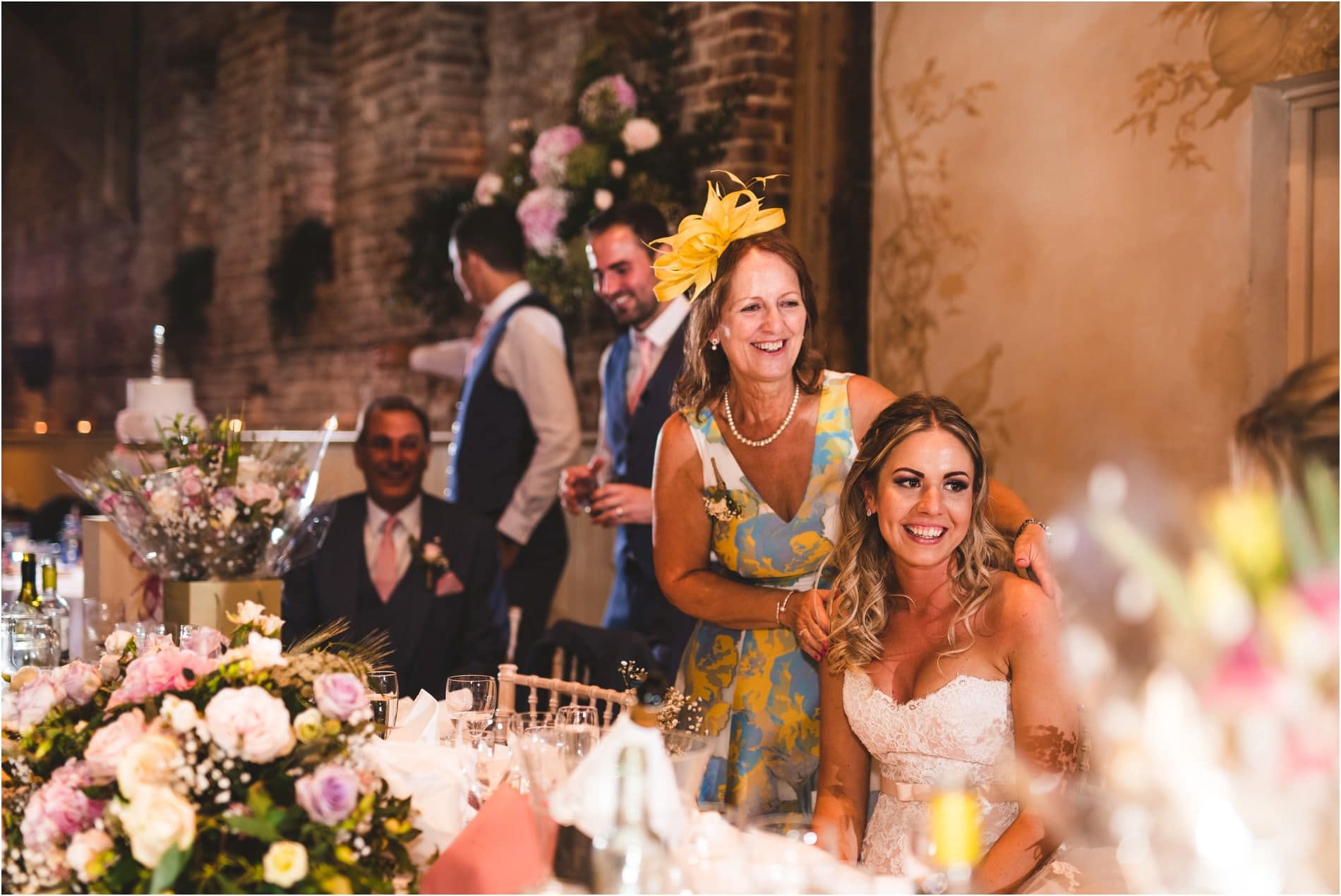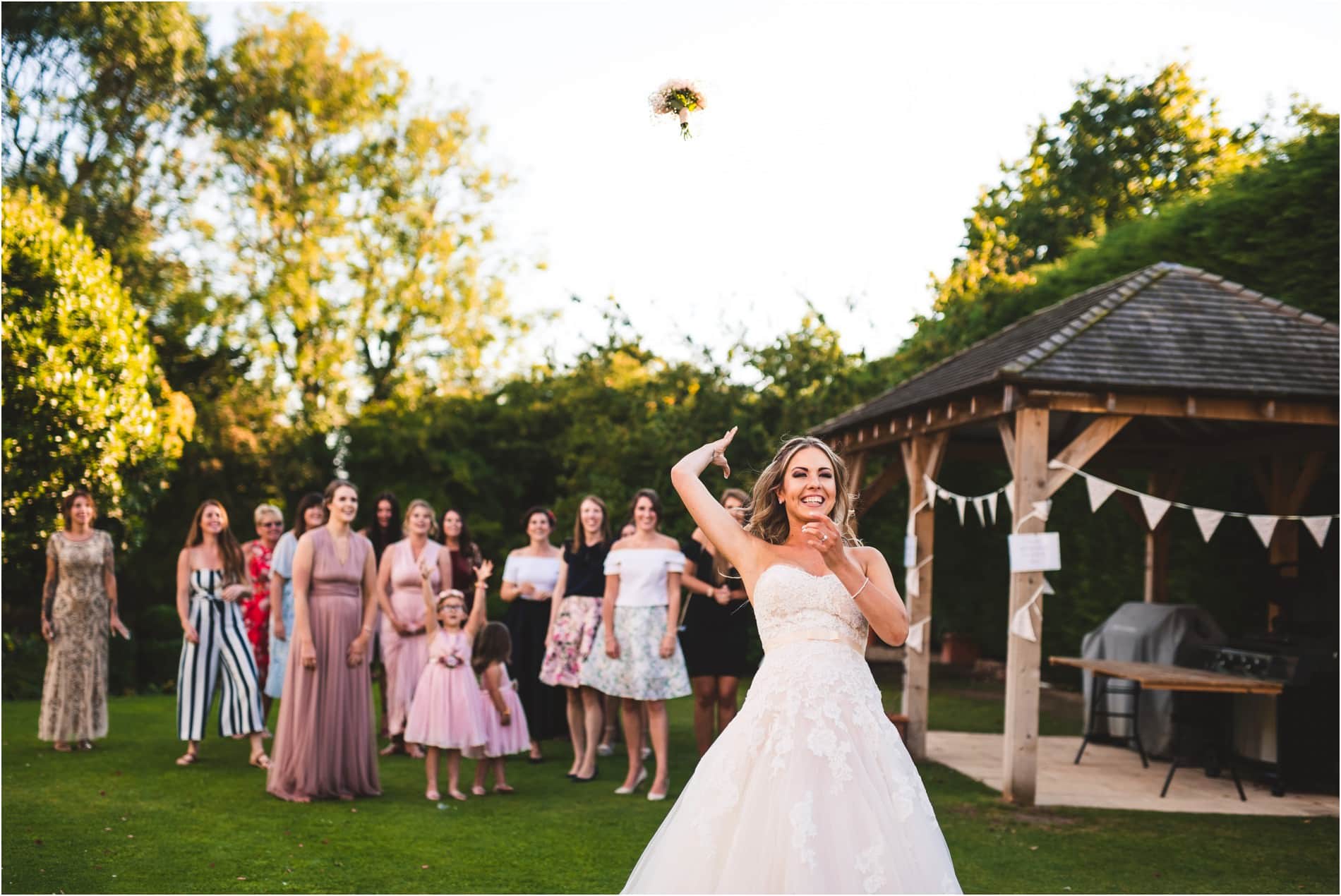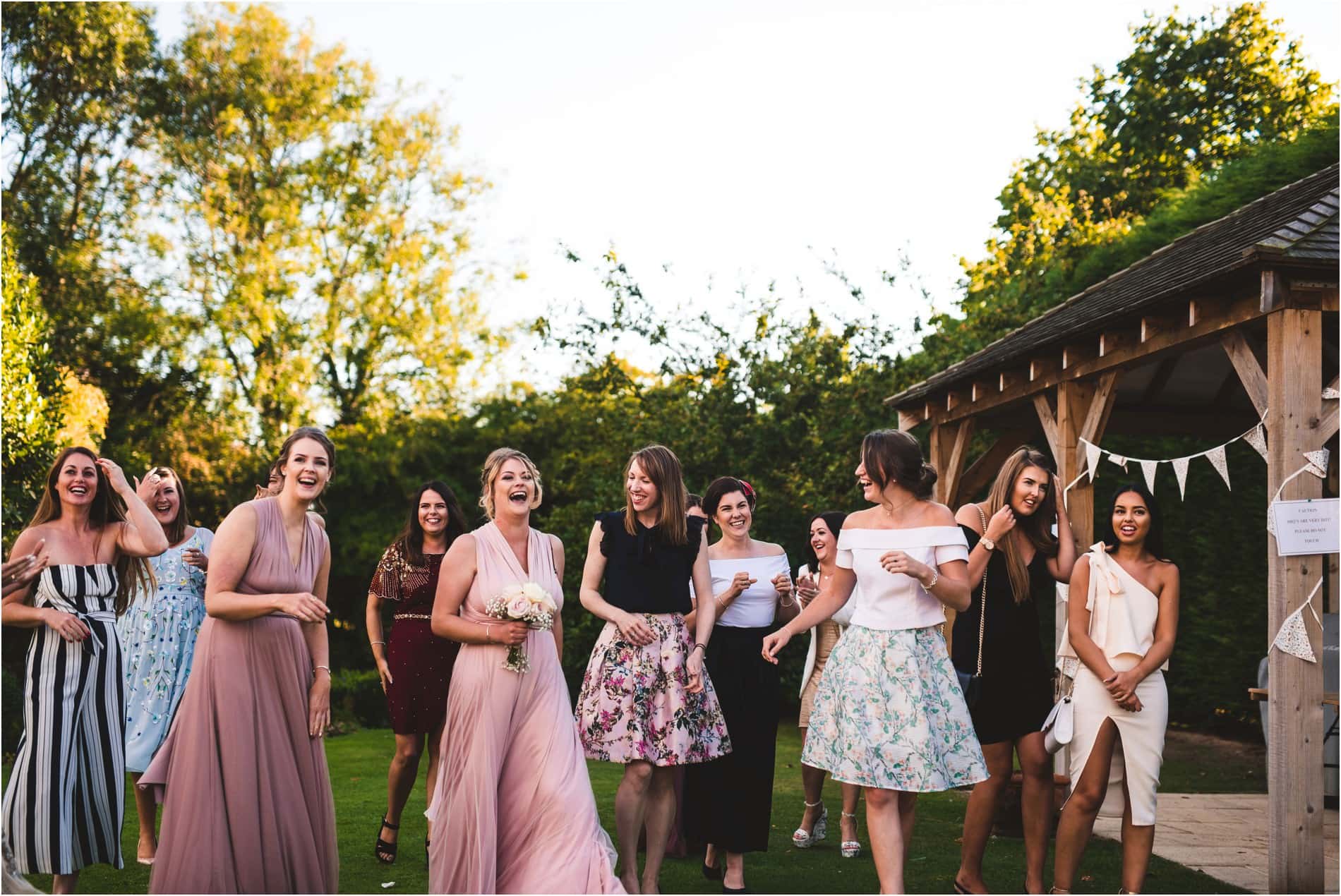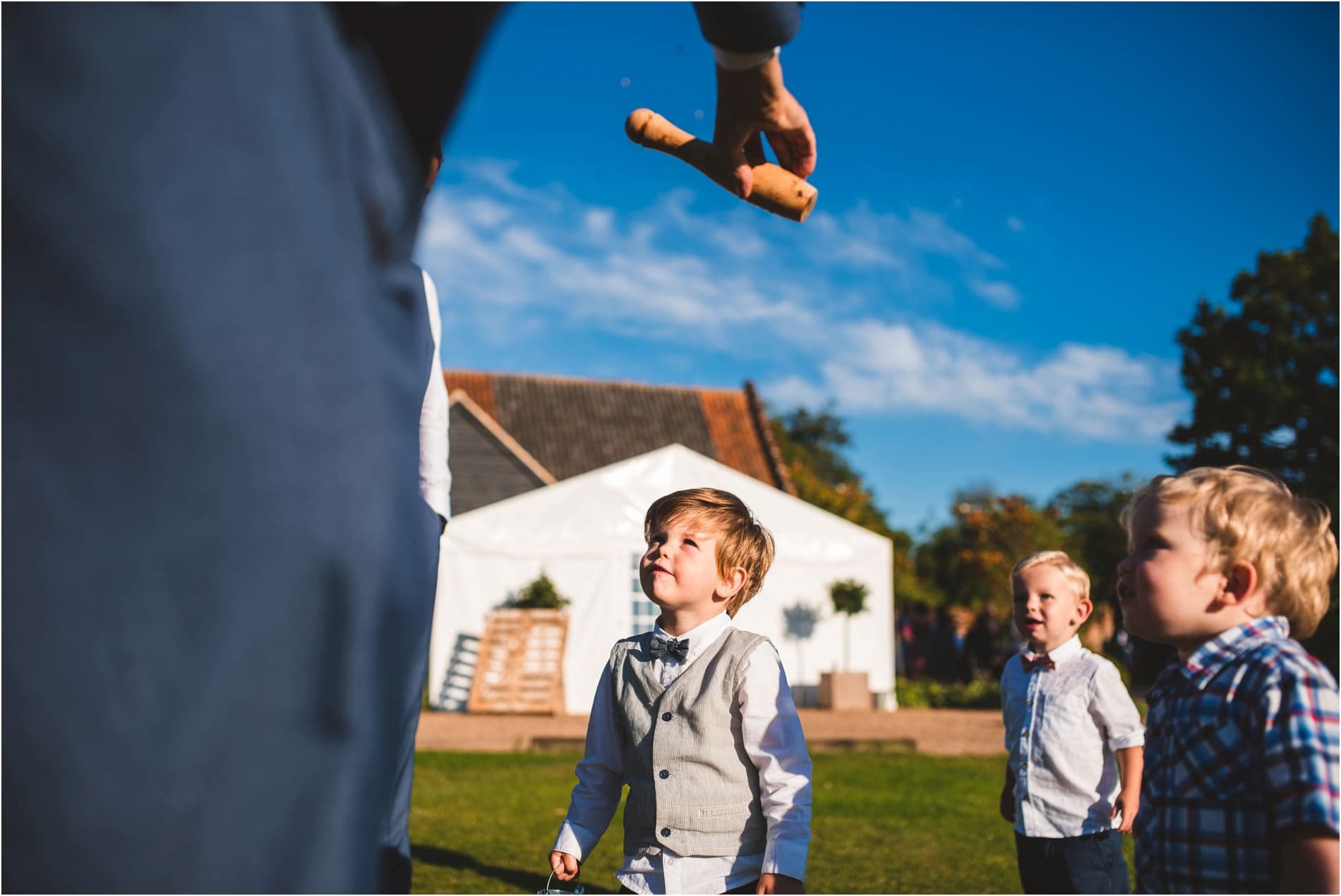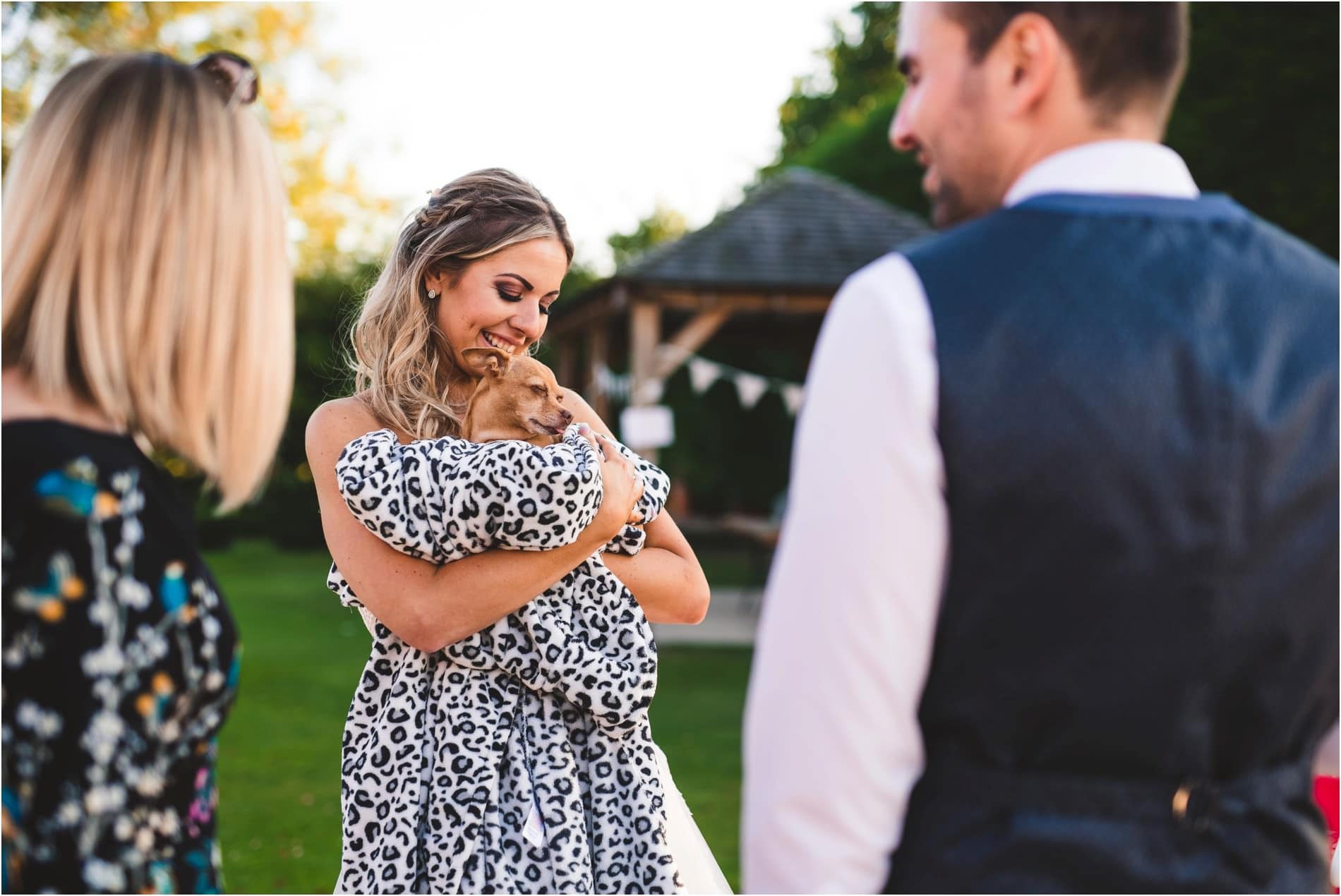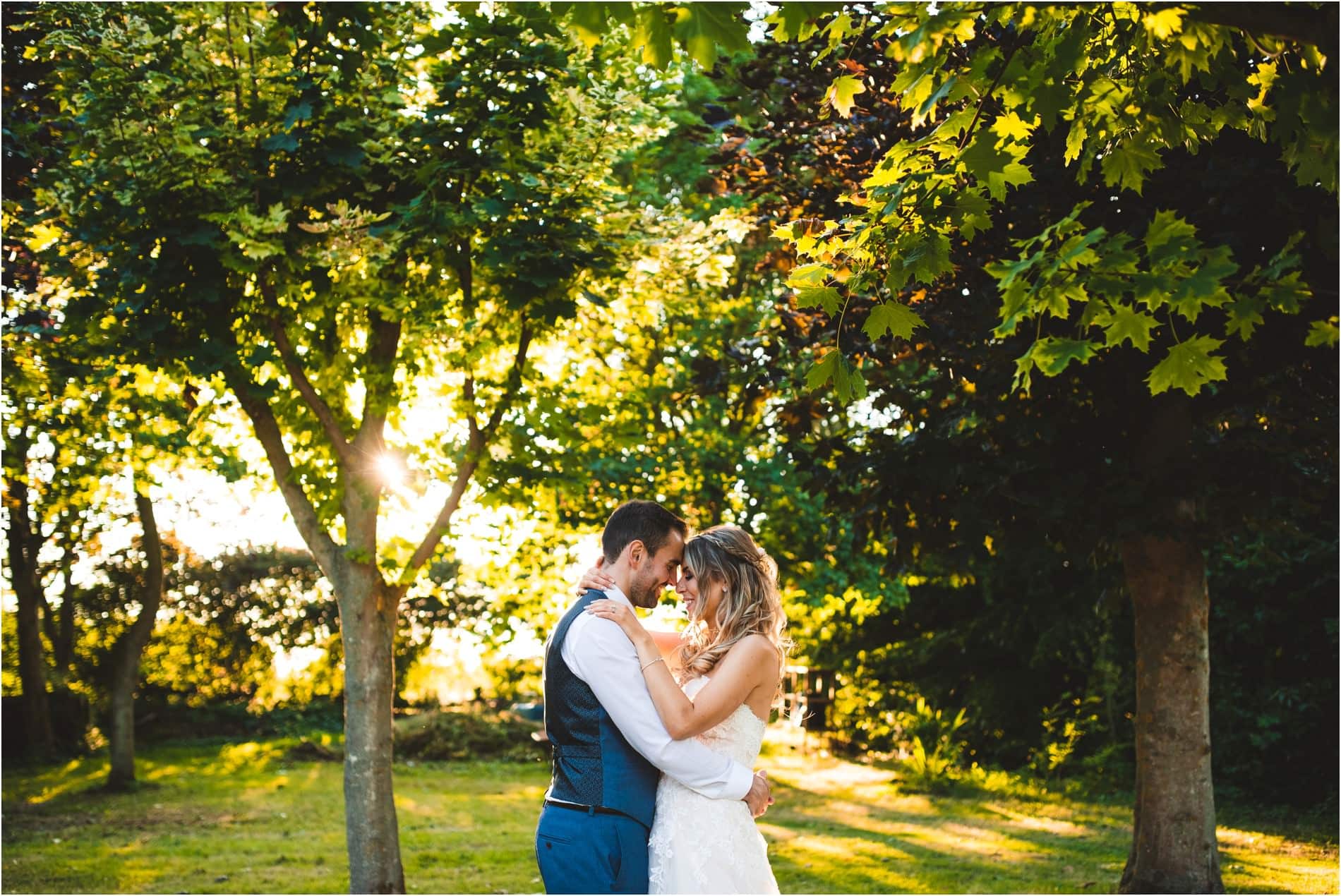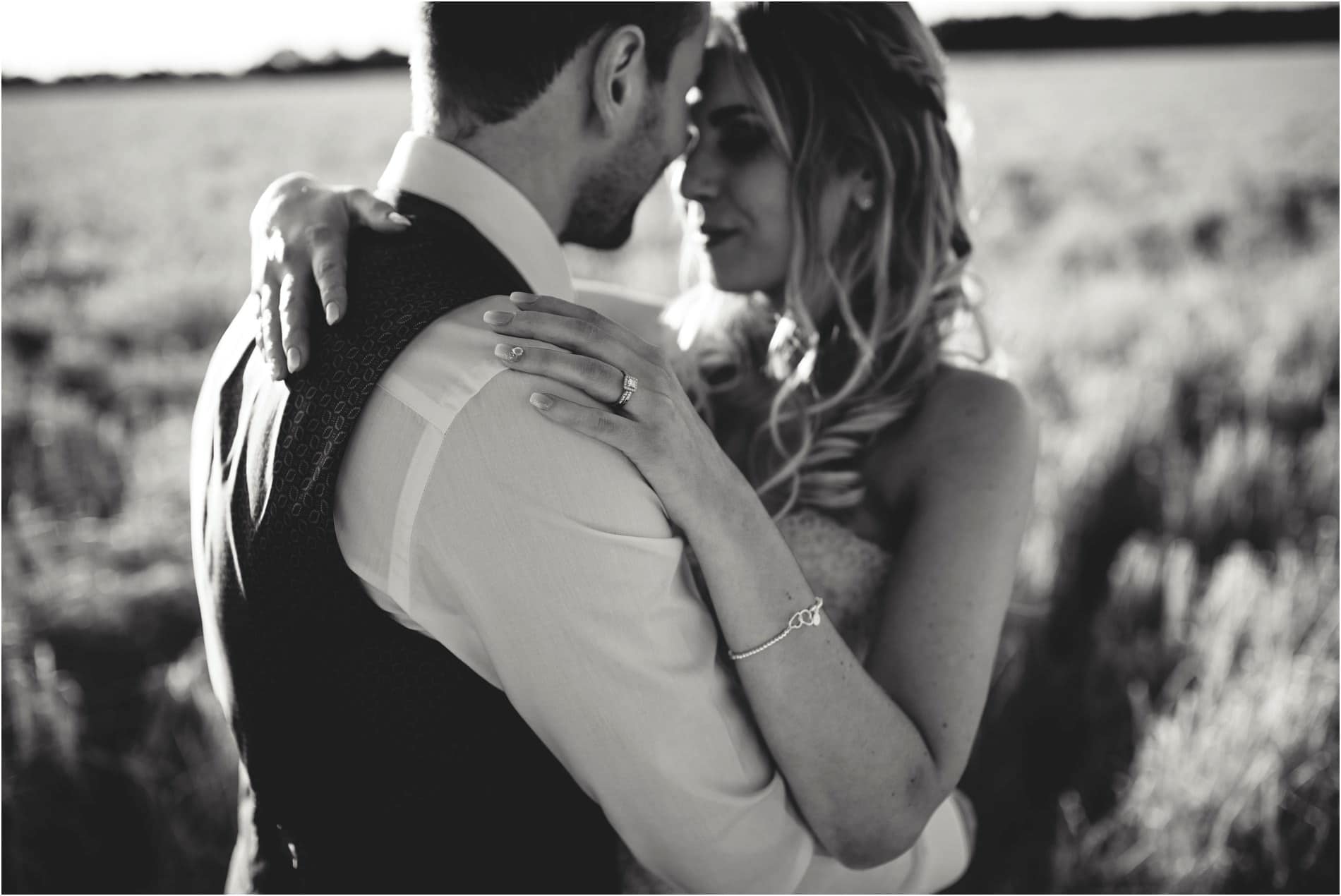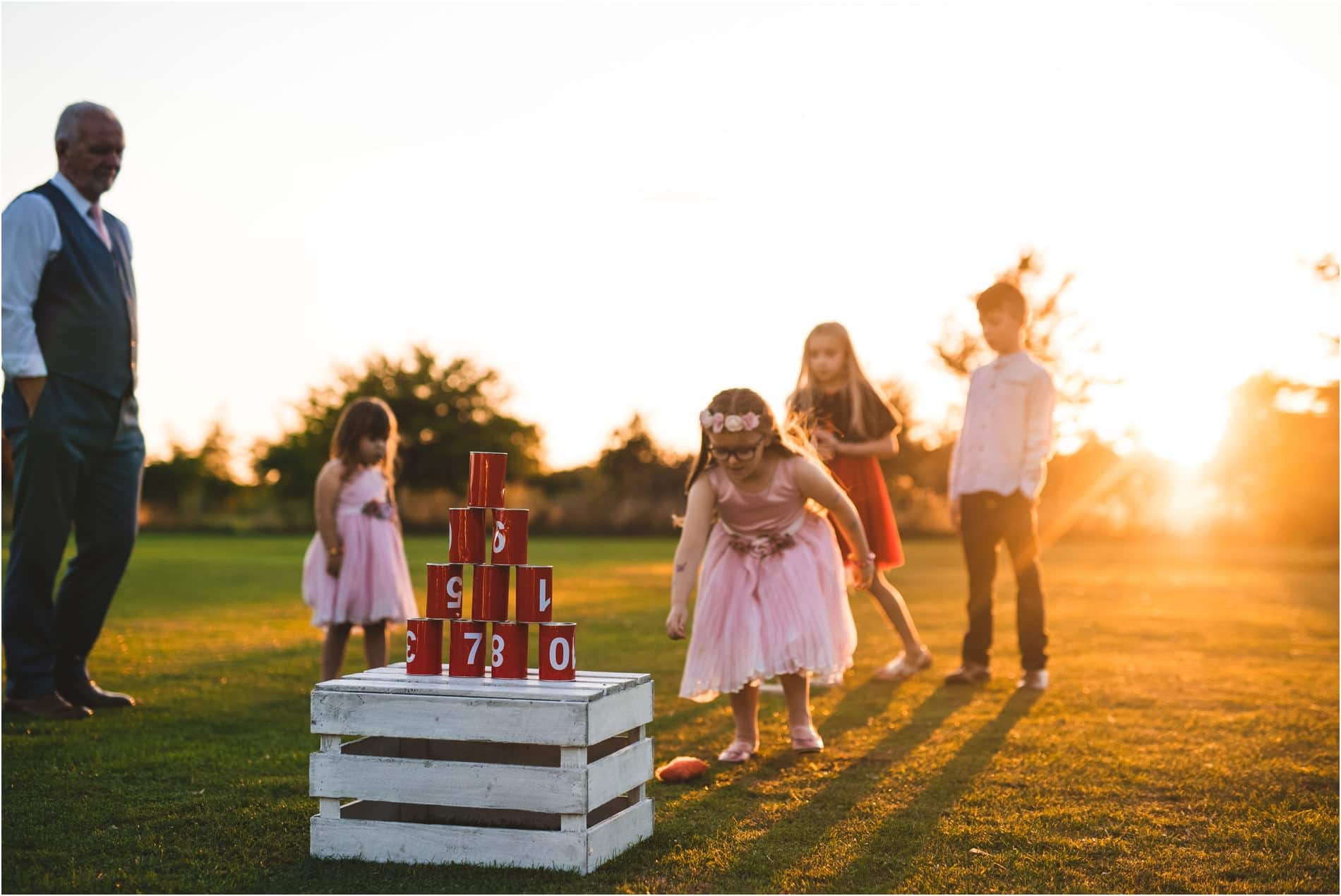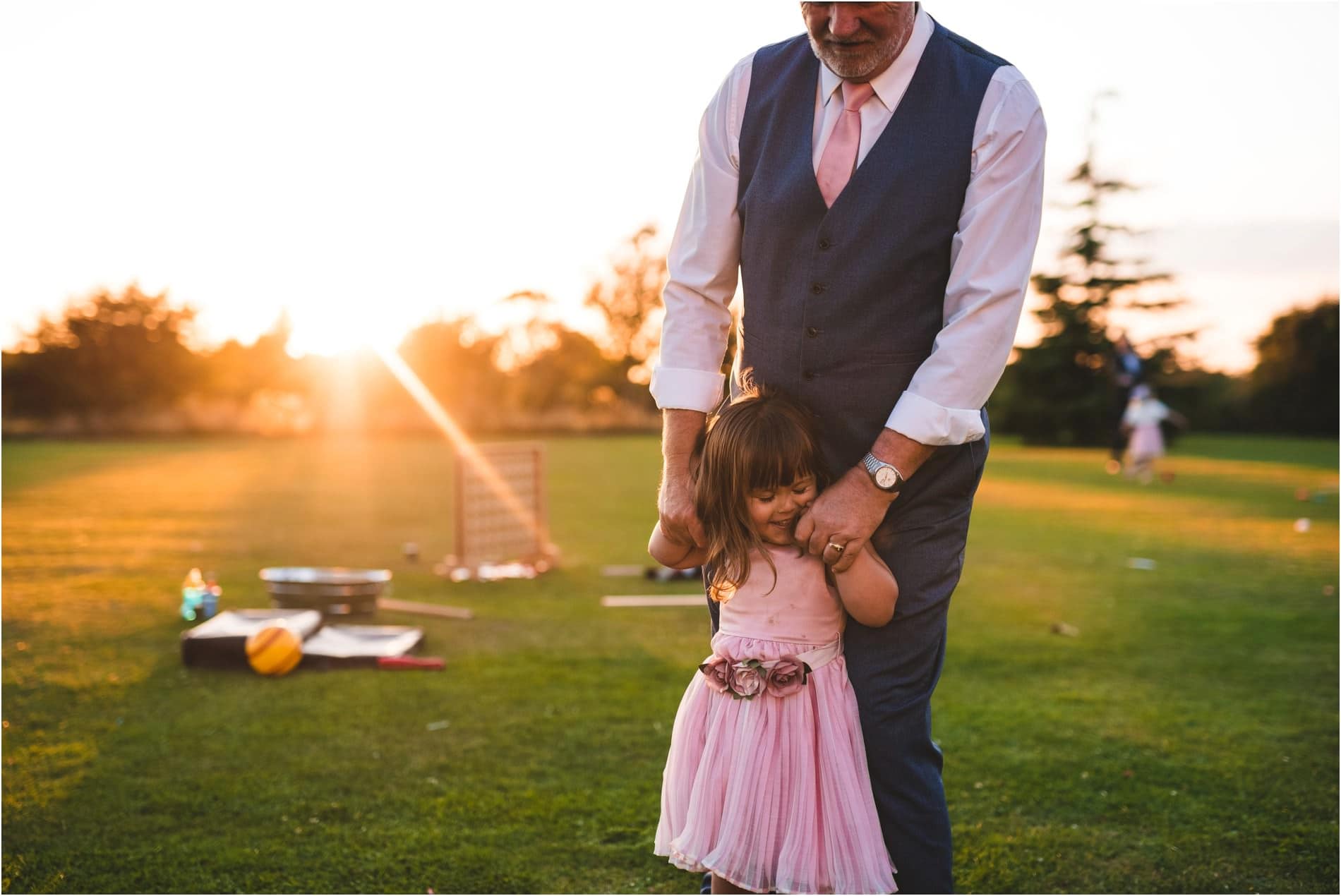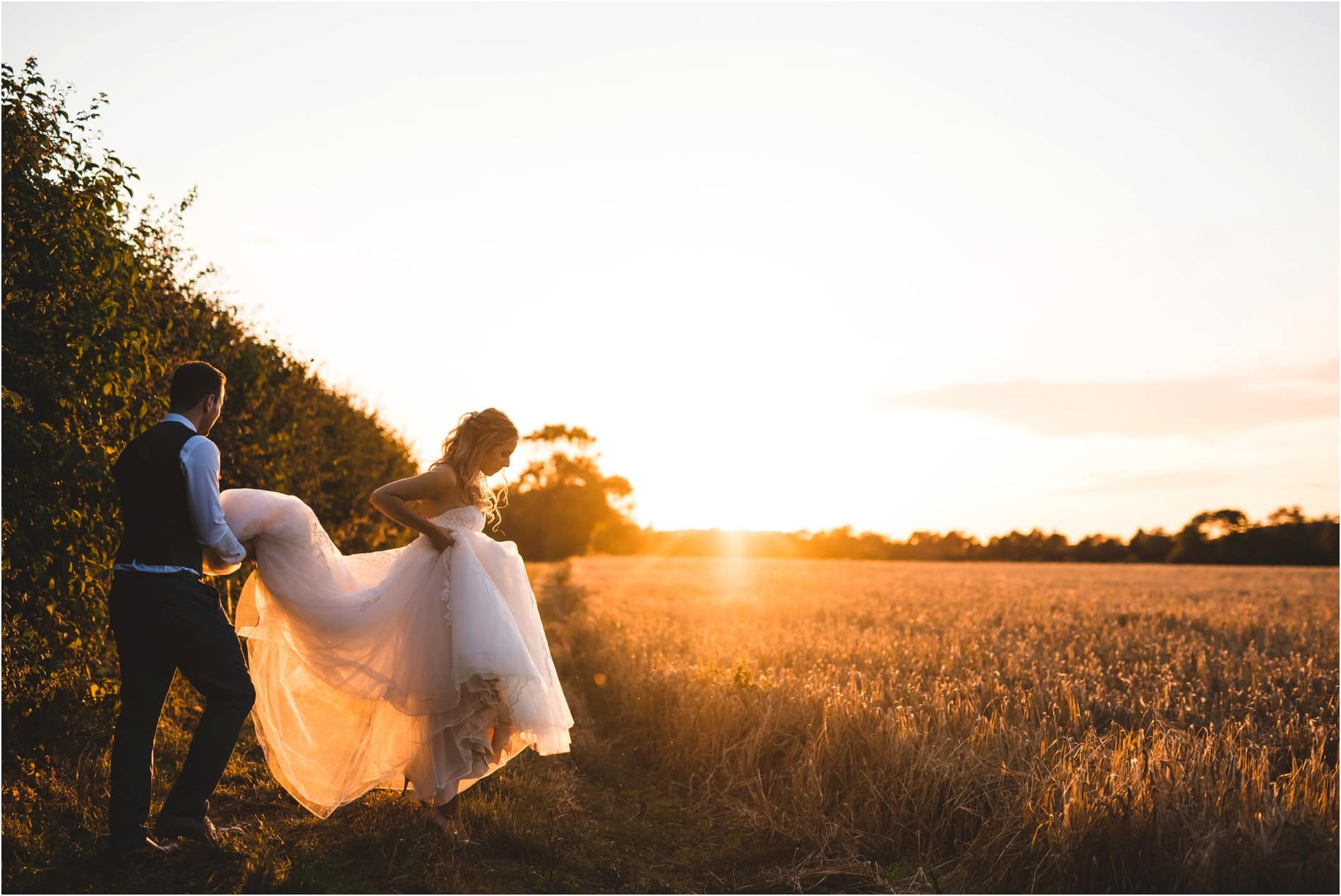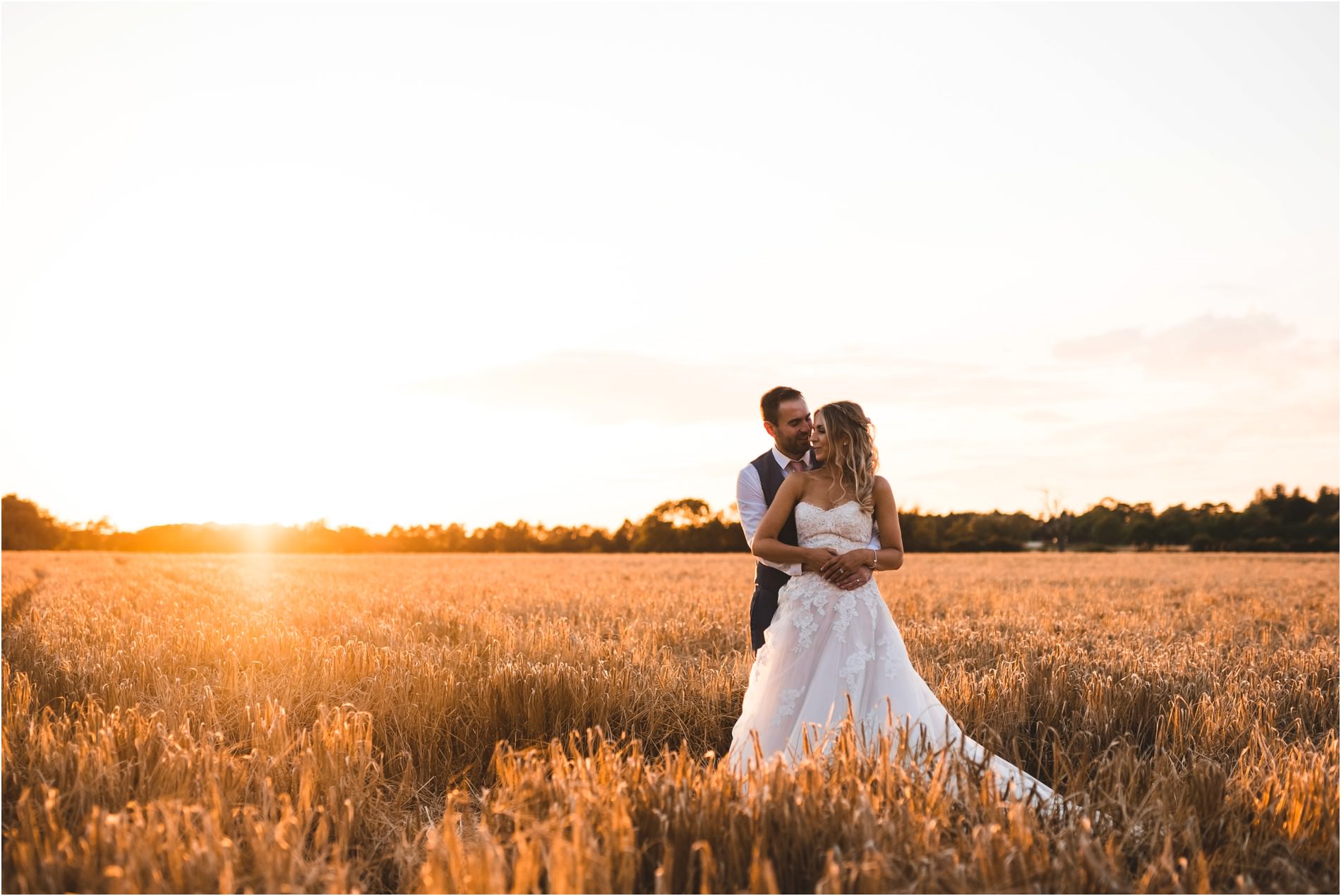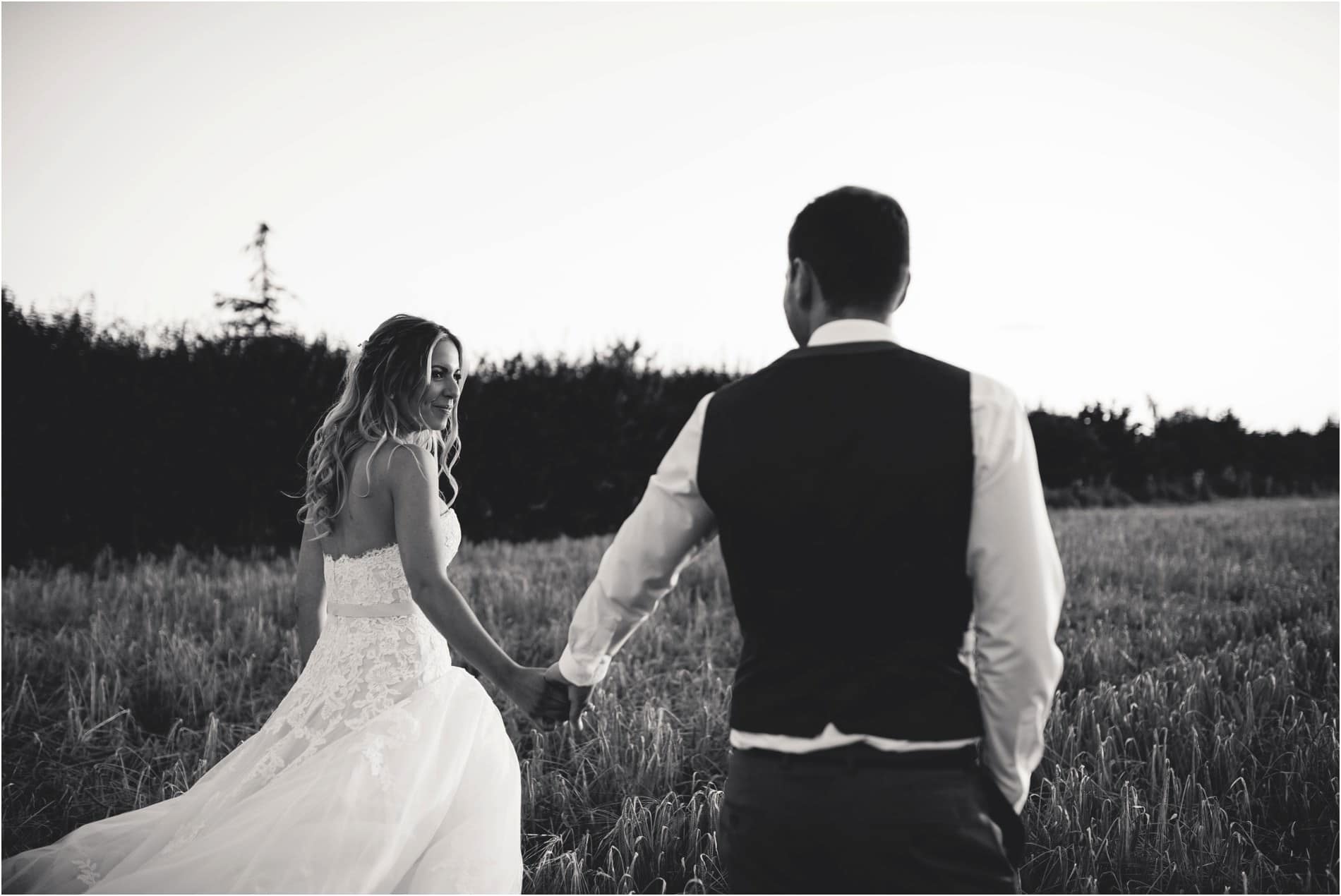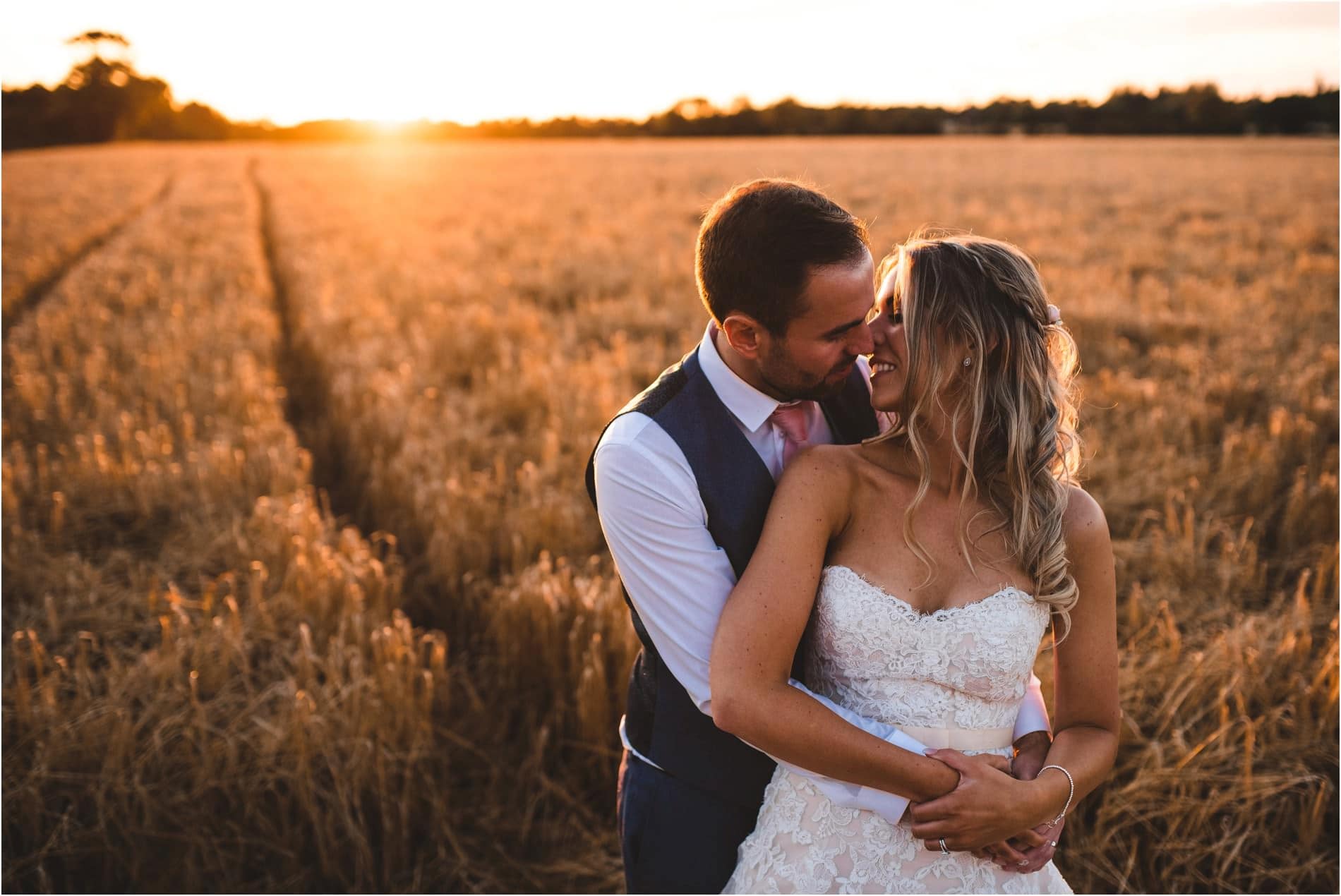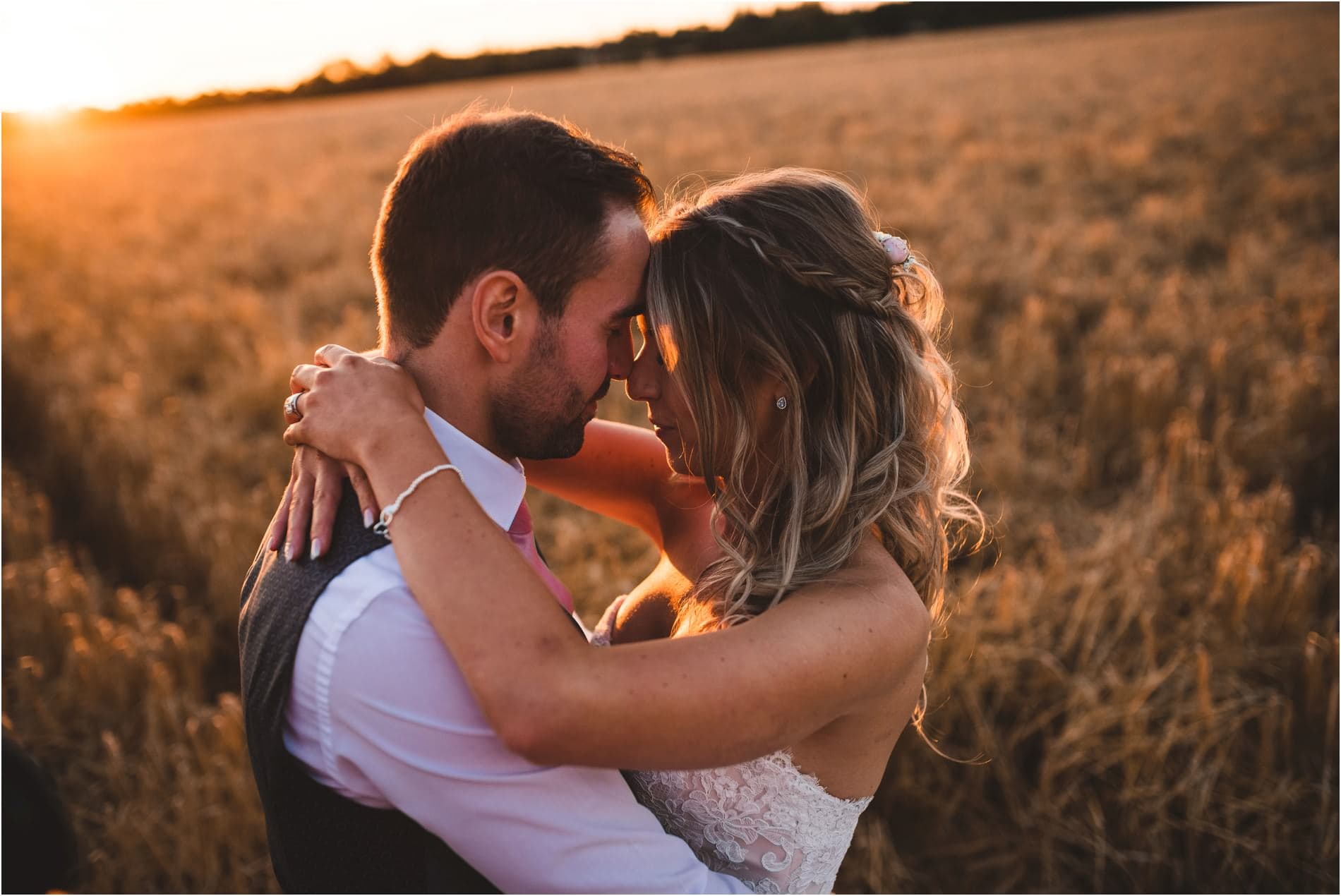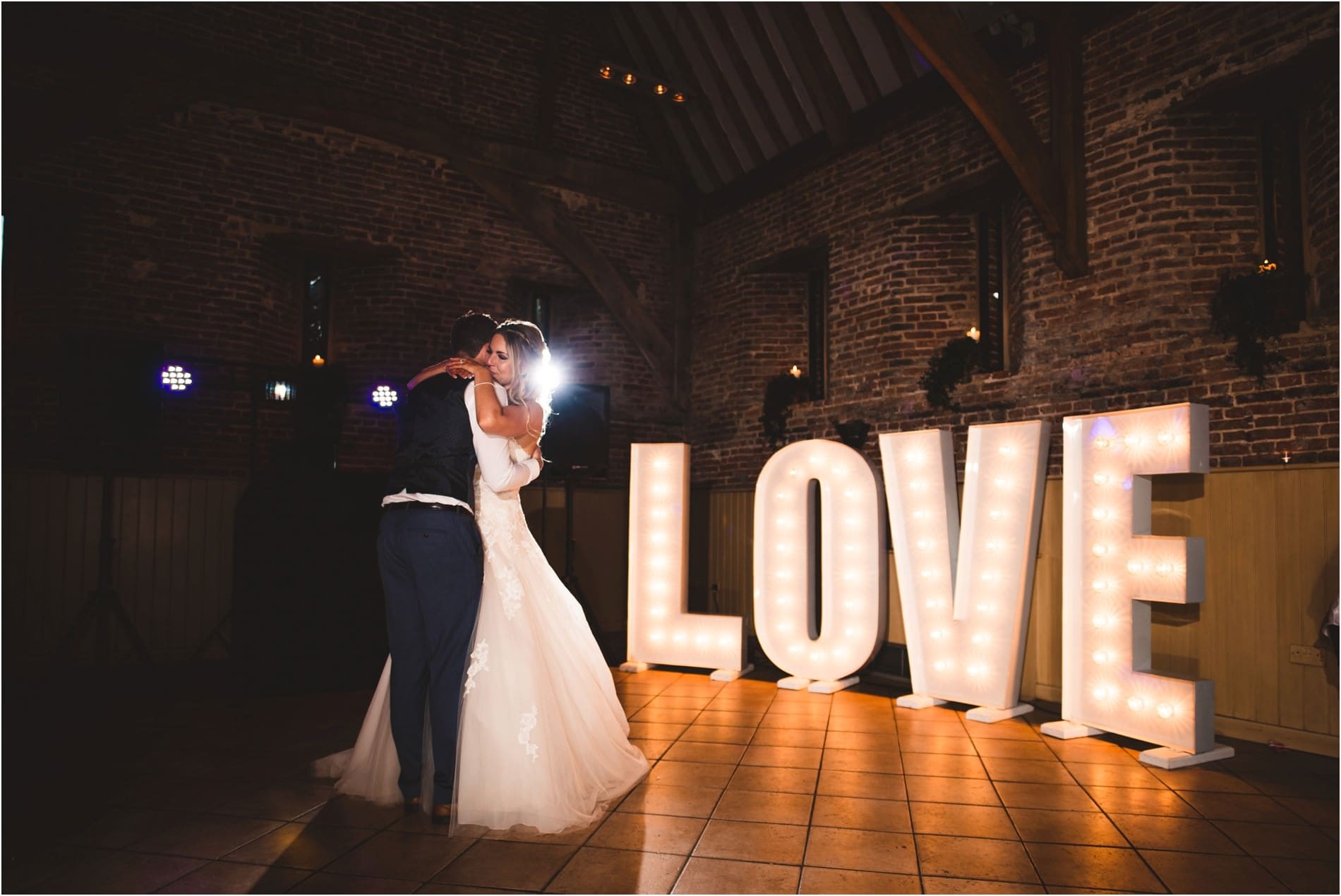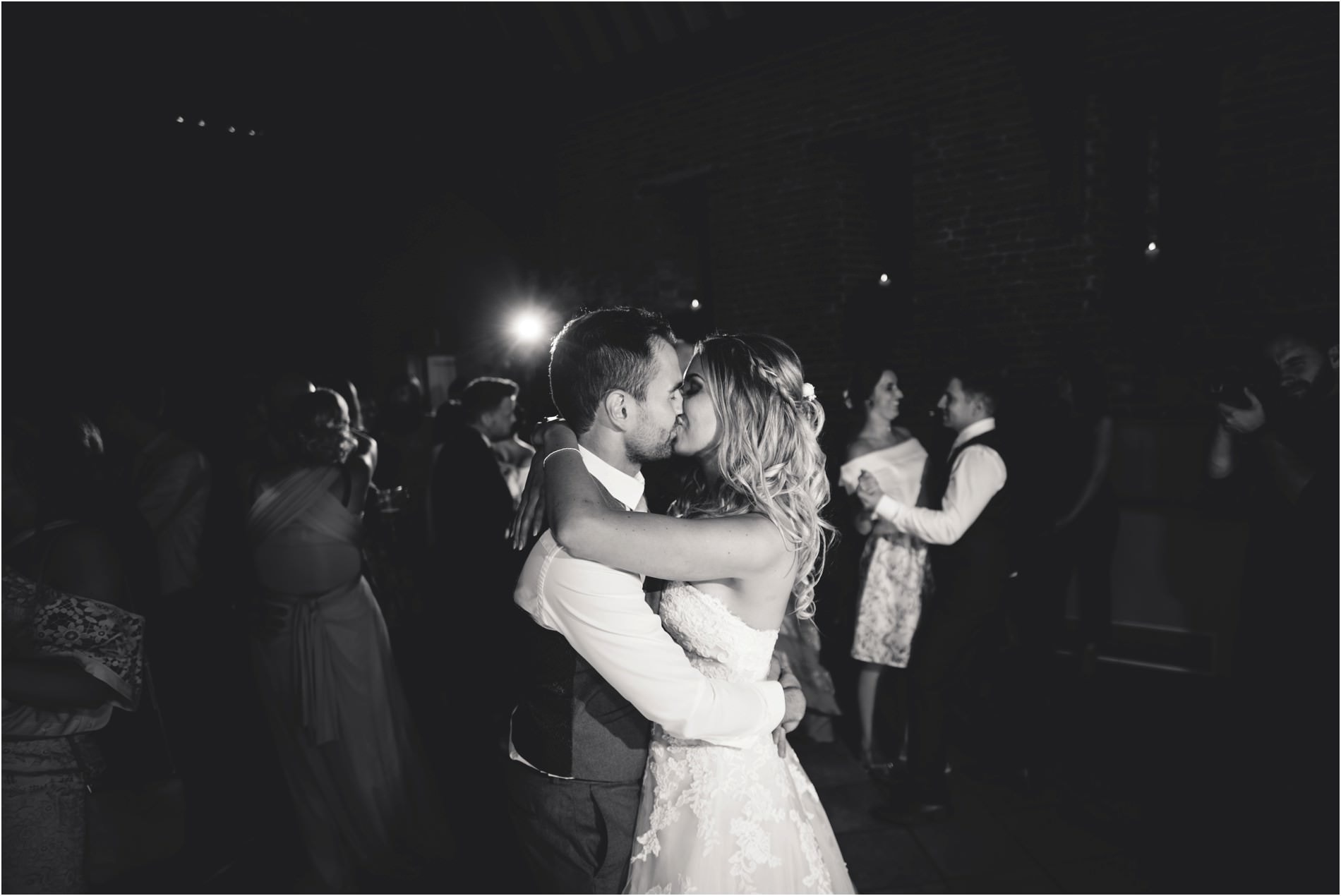 If you're having an Elms Barn Wedding and looking for a wedding photographer, please get in contact! I'd love to hear from you!