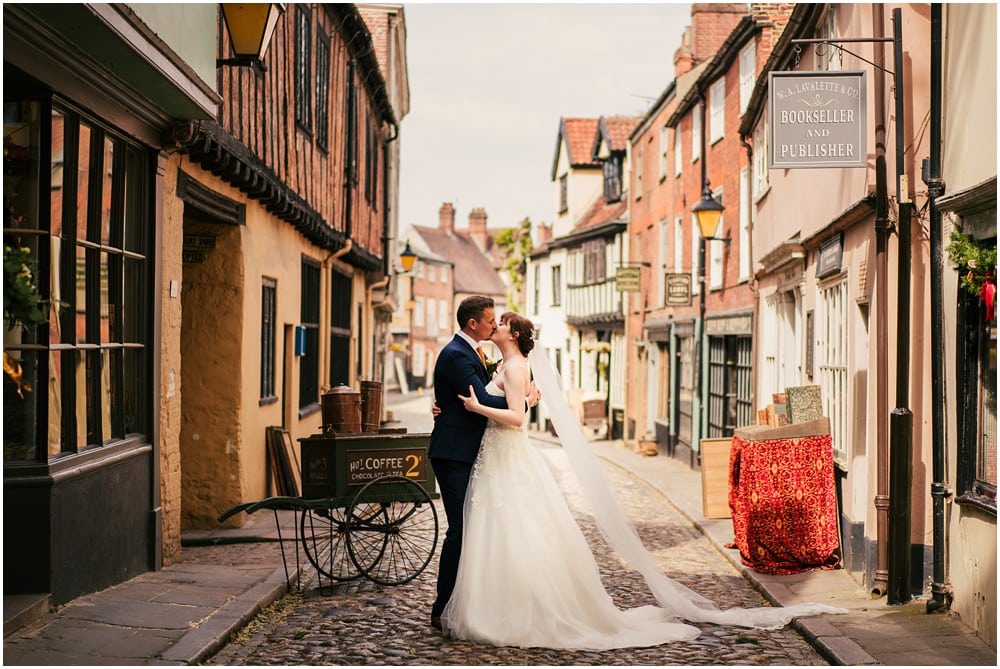 NORWICH CITY WEDDING- EMMELINE & TARAS
I'm not even sure where to start with this one. It was just perfect from start to finish. When Emmeline first contacted me telling me about her plans for her Norwich City wedding, I was very excited and couldn't wait to document it.
Emmeline and her closest friends and family got ready at The Maids Head Hotel. Even though we were rather warm in the room, we were so grateful and excited to step out into the glorious sunshine we had that day! Nothing beats the old streets of Norwich on a warm day!
Their ceremony was held at Blackfriars Hall in St Andrews Hall, which a venue I haven't photographed at before. All I can say is I'm really not exaggerating when I saw it was a photographers dream. So much light and space, it was stunning. After the ceremony we got to explore St Andrews Hall and have some photos in Beckets Chapel which I absolutely loved. Emmeline and Taras were absolute pros too and were just beaming with happiness.
After some lovely couple photos in some very exciting places it was time to head back to The Maids Head Hotel for the most delicious wedding breakfast! It was clear to see Emmeline & Taras had a lovely close group of friends to support them. Which was highlighted through some hilarious speeches and some crazy moves on the dance floor.
I hope you love looking through the highlights of their stunning Norwich city wedding. And that they capture the happiness and love that was so apparent throughout the whole day!
If you're having a Norwich city wedding and still looking for your wedding photographer I'd love to hear from you! Get in contact with your details and I'll get straight back to you.